Estimated time to read: 5 minutes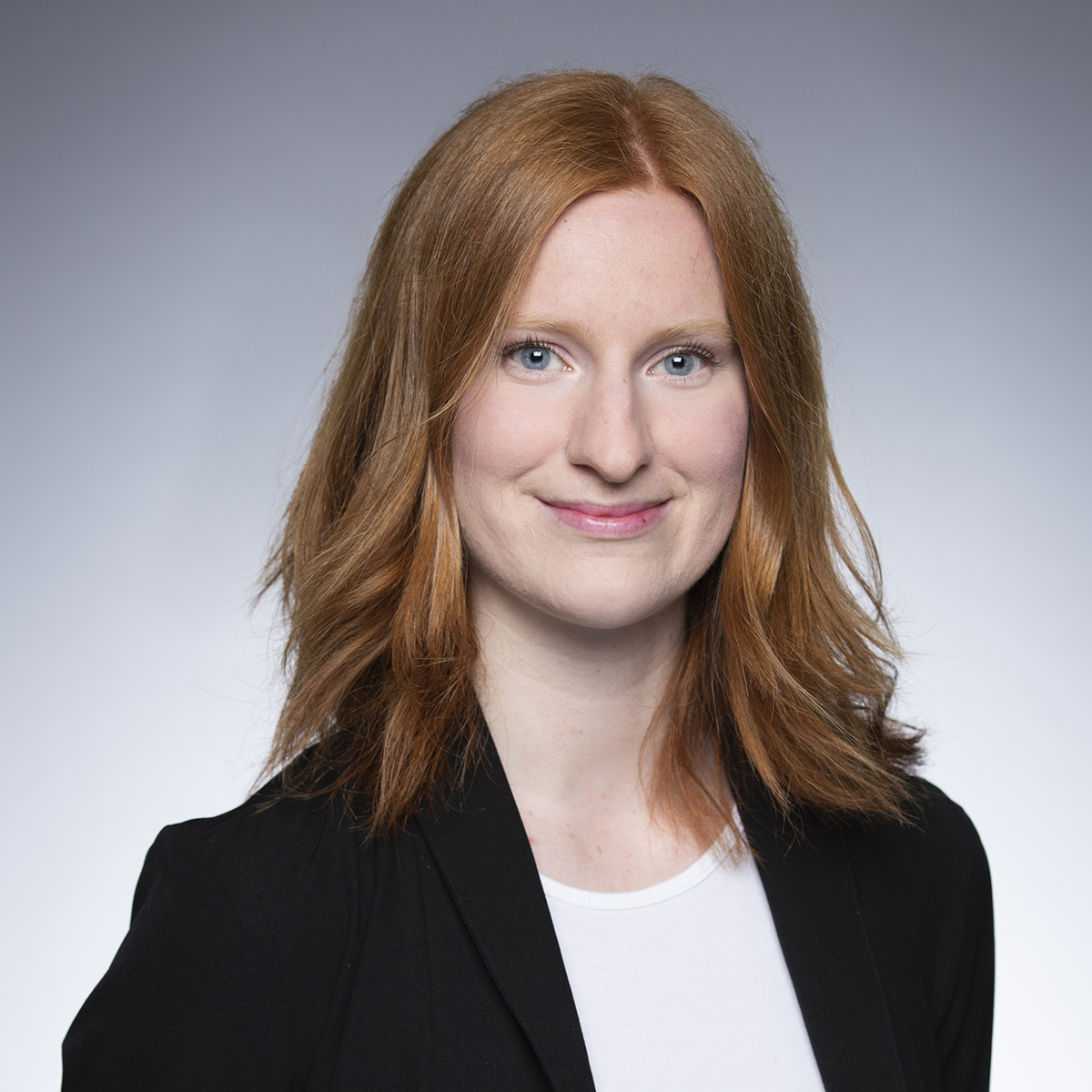 Joëlle Tourangeau
Communications Assistant, Strategic Communications
Want to know the secret to a successful family outing in Gatineau Park? All you need are some new suggestions for outings to try, the desire to explore the Park in a new way — and a touch of planning!
Keep reading for some new ideas about activities you can enjoy this summer in Gatineau Park.
Rainy day + Visitor Centre = A winning combination
Sometimes, it can be hard to get ourselves out of the house on a dreary day. But rainy day hikes in the forest definitely have a special something: the hush of the forest, the smell of wet foliage and damp earth, and vibrant shades of green.
We suggest a stroll on the Sugarbush Trail, followed by a stop at the Visitor Centre. The Sugarbush Trail is not too long, and its forest canopy offers at least some protection from the weather. After enjoying some time outdoors, come see the wildlife exhibition at the Visitor Centre. Little ones love the wildlife displays and activity books!
Pull on your boots and a raincoat — adventure awaits!
Starting point: Gatineau Park Visitor Centre
Distance from downtown Ottawa: 15.9 km. You can reach the Visitor Centre by public transit (weekend shuttle and Transcollines on weekdays).
Bonus: The Visitor Centre is located in the heart of the picturesque village of Old Chelsea. Stop by for a bite at one of the many local cafés and restaurants.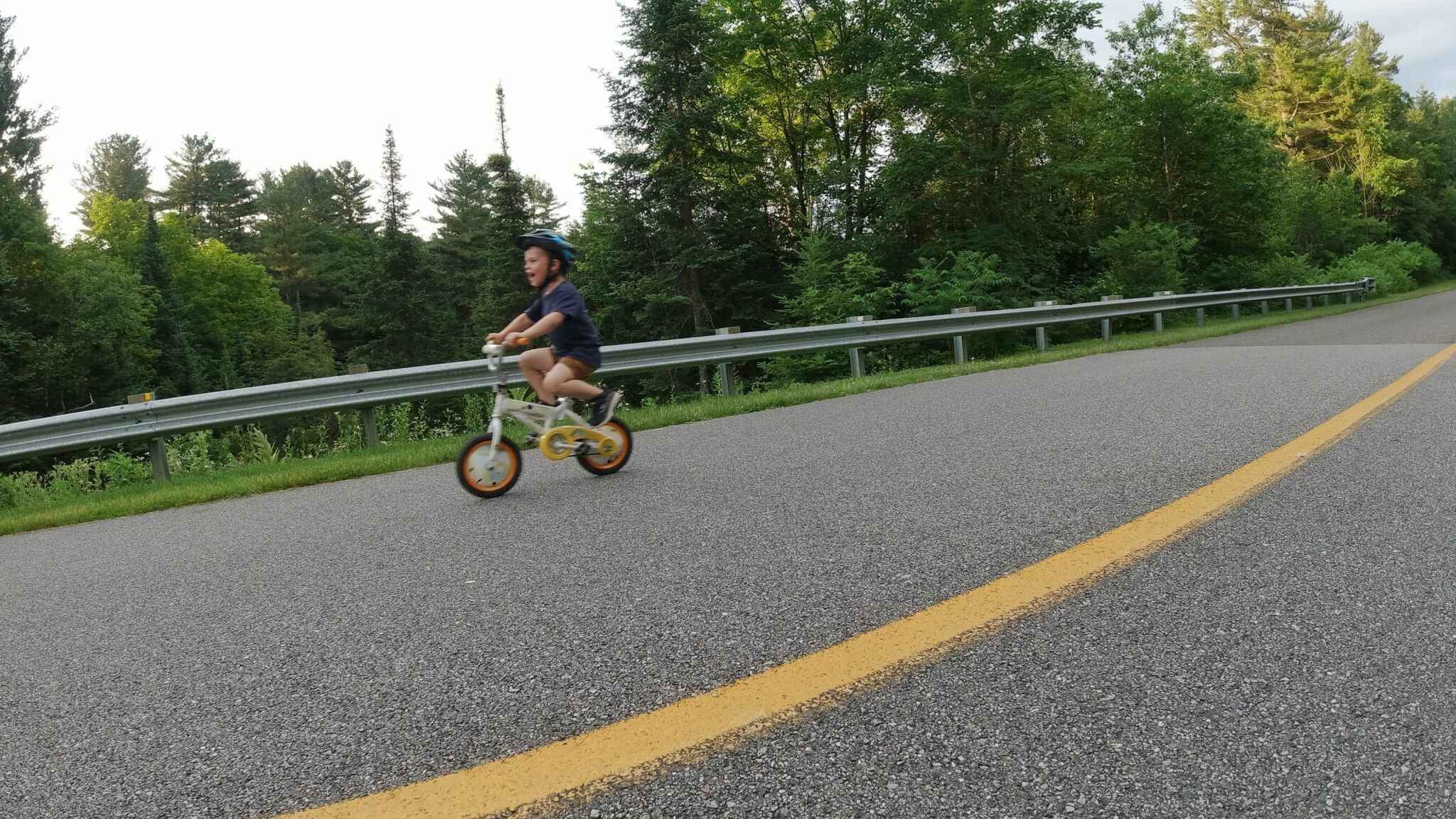 Safe cycling
The hilly terrain of the Gatineau Park parkways presents a good challenge for athletic types. But the Park also has other interesting cycling options to discover — including some for beginner cyclists.
For families, the 3.5-km segment (7 km round trip) of the Gatineau Parkway between parking lots P8 and P9 is a good choice. Popularly known as the North Loop, this section of the parkway network is fairly flat and open at all times for active use only. This means that you can enjoy a ride without having to even think about cars on the road. The wide paved road is surrounded by forests, and dotted with scenic views for you to discover at your own pace.
Distance from downtown Ottawa: 16.6 km
Bonus: The Dunlop Picnic Area is just across from parking lot P9 on the other side of Chemin du Lac-Meech. Stop there for lunch, or to stretch your legs on the short trail that leads to a waterfall. To connect with the trail at the midpoint, park at P8. To visit the start or end of the trail, park at P9.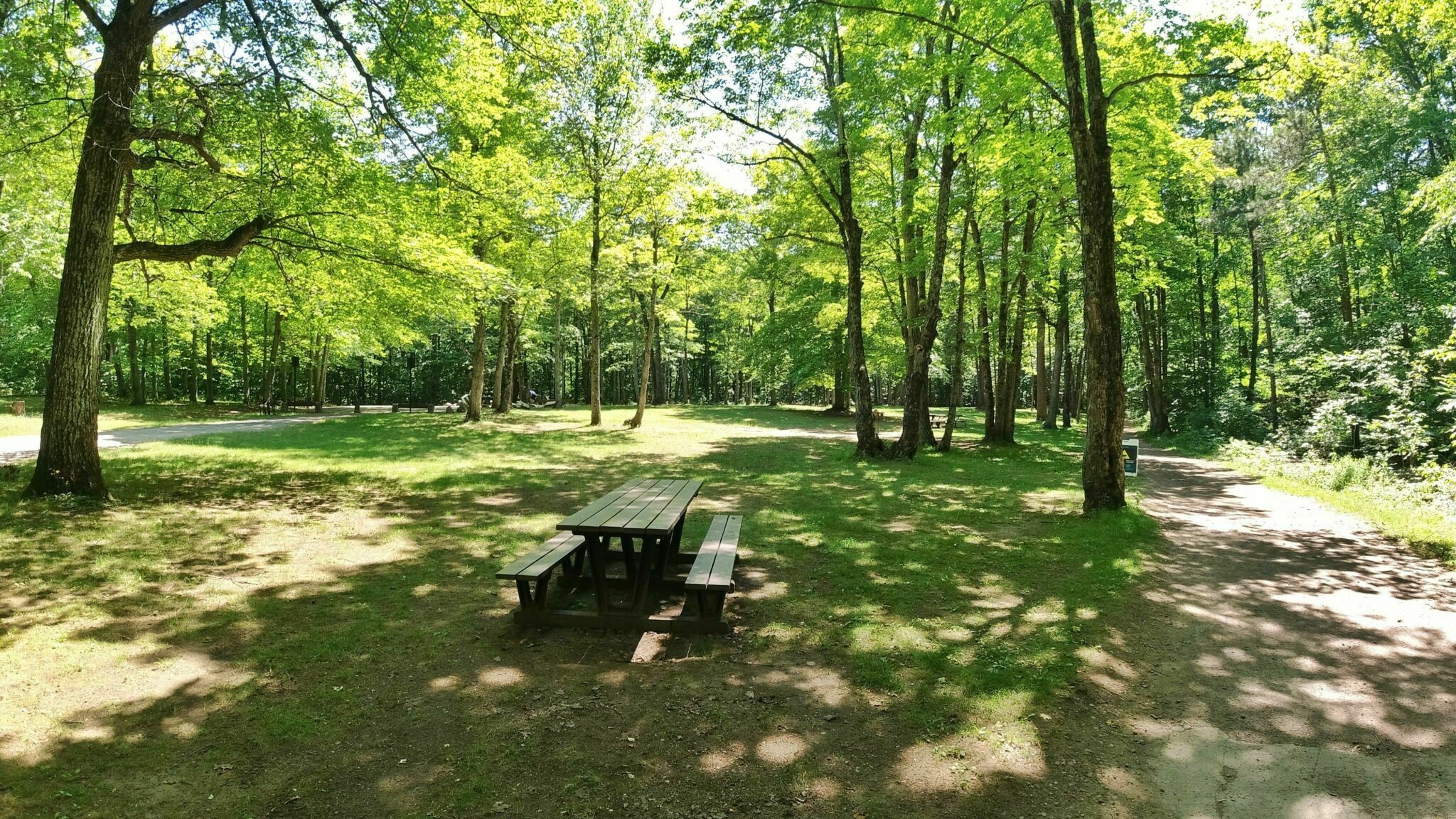 Outdoor adventure, picnics and ball games
Planning a family outing means finding the right balance to suit all tastes. The Penguin Picnic Area offers something for everyone.
Its wide grassy area is just the thing for ball games, and the picnic tables and barbecues are ideal for a picnic out in nature. When the parkways are open for active transportation only, park at parking lot P5, and make your way along the Gatineau Parkway for 500 metres.
Starting point: Parking lot P5
Distance from downtown Ottawa: 18.1 km
Bonus: The Penguin Picnic Area is 1 km (2 km round trip) from a stunning view overlooking the forest and the downtown Capital. Follow Trail 1 to the Wattsford Lookout.
Parent Beach at Philippe Lake
The Philippe Lake area has so much to offer! It's a prime destination for spending a day outdoors and discovering the natural beauty of Gatineau Park's northern sector.
For young families, we recommend Parent Beach. It has a playground, picnic tables, change rooms with washrooms, a boat rental service and a beautiful trail along the lakeshore. In summer, nature interpreters offer a free nature interpretation program operating on a variable schedule.
Starting point: Parent Beach parking lot
Distance from downtown Ottawa: 43.4 km
Bonus: Adults and older children who are hiking enthusiasts may want to explore the trail network in the Philippe Lake area. Many attractions are worth discovering on these lesser-known trails, including Lusk Lake, the Lusk Lake Shelter and the Lusk Cave. (Yes, there is a definite theme here!)
Magnificent Meech Creek Valley
Meech Creek Valley is a lesser-travelled area with a distinctive agricultural landscape. A short hike along Cross Loop Road passes several points of interest: a historic covered bridge, a unique family cemetery dating back to the 1860s, and views of locations where farms, a schoolhouse and various other buildings once stood.
Parking lot P16 takes you to Trail 50, a shared mountain biking and hiking trail. The relatively flat, stone dust trail is ideal for beginner mountain bikers.

Starting point: Parking lot P16
Distance from downtown Ottawa: 26.5 km
Bonus: For a longer adventure, head out to the Healey and Herridge day shelters, located about 5 km from parking lot P16 (10 km round trip). On your hike, take a well-deserved break at the shelters.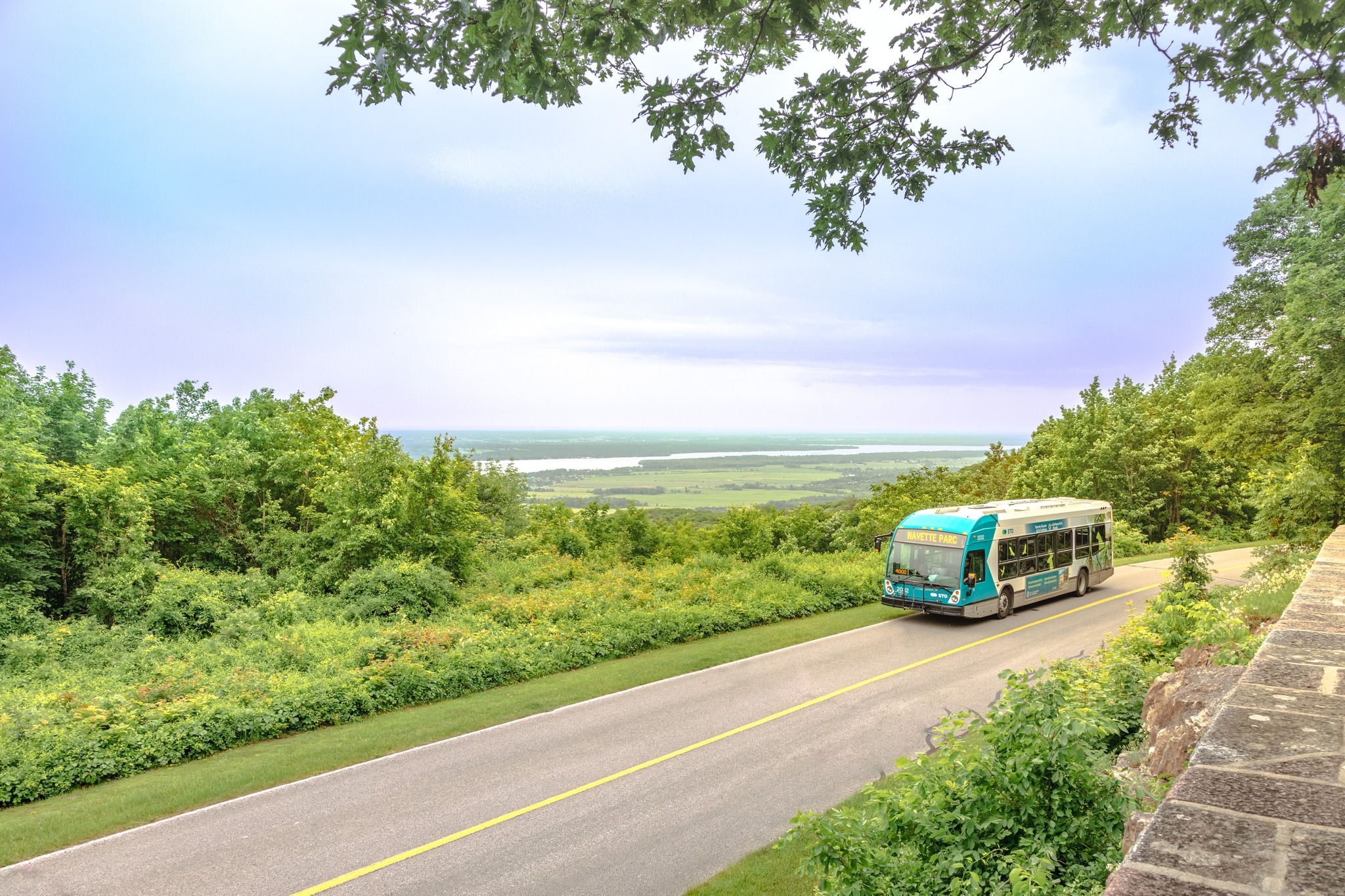 A new way to visit popular destinations!
Did you know that the NCC is offering a new, free shuttle service, on Saturdays and Sundays this summer? It's a quick and environmentally friendly way for families to get to popular destinations in the parkway sector. Stops include the Pink Lake Lookout, Mackenzie King Estate, King Mountain and Champlain Lookout.
If you plan to visit the parkway area on a weekend, we strongly recommend that you take the shuttle bus. It is probably the only way, other than via active transportation, that you can be sure to get to popular destinations in the parkway sector.