As the largest landowner in Canada's Capital Region, the NCC cares for and protects vital public places that are unique to our nation's symbolic, natural and cultural heritage.
As steward of these holdings, the NCC manages Gatineau Park, the Greenbelt, the Rideau Canal Skateway, urban lands and parks, pathways, scenic parkways, real property and heritage buildings, agricultural and research facilities, and commemorative monuments. It is also the custodian of the Capital's six official residences.
The NCC continuously improves its assets so they remain a legacy for future generations.
Ongoing Projects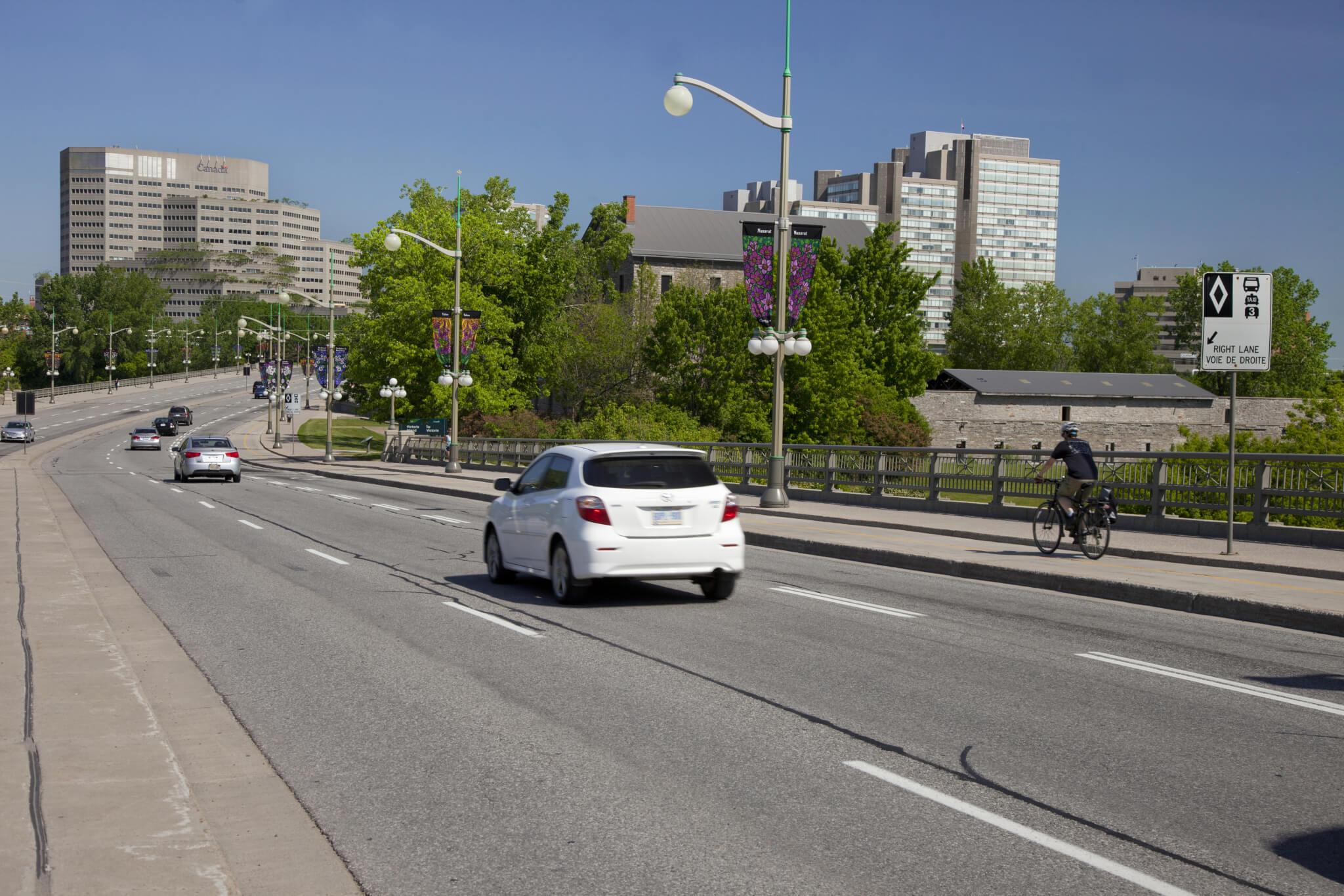 Major Infrastructure Projects
The NCC provides new details on major infrastructure projects under way over the next two years.

Past Projects

The National Holocaust Monument will ensure the lessons of the Holocaust, as well as the incredible contribution Holocaust survivors made to Canada, remain within the national consciousness for generations to come.


This project, in collaboration with the City of Ottawa, the Embassy of the United States of America and the Province of Ontario, aims to improve mobility on Confederation Boulevard by constructing dedicated cycling lanes on Mackenzie Avenue.


As part of the Greenbelt Pathway project, we recently completed a three-metre-wide, rural, stone dust pathway between Woodroffe Avenue and the Black Rapids Lockstation. This new segment adds 4.3 kilometres to the 28 kilometres already completed on the proposed Greenbelt Pathway.


The NCC is continually working to improve infrastructure throughout Canada's Capital Region to ensure the safety of all users: pedestrians, cyclists and motorists.


We recently collaborated with the Ville de Gatineau to improve the waterfront area of Jacques-Cartier Street, between the Lady Aberdeen Bridge and Saint-Louis Street in Gatineau.


Rideau Hall is often referred to as "Canada's House," because it is where our Governor General welcomes the public. The number of visits to Rideau Hall is expected to swell in 2017, as residents and visitors make their way to the Capital to celebrate Canada's 150th anniversary.


The review aimed to ensure that this important health-care facility benefited from a strong planning foundation, and met the needs of patients who will depend on The Ottawa Hospital in the coming decades.


To celebrate Canada's 150th anniversary in 2017, the NCC offered unique experiences for visitors and residents. At the same time, we worked to fulfill our planning vision for Canada's Capital Region and built a legacy for the next 50 years.


O'Brien House is located on Meech Lake, in the heart of Gatineau Park, and was acquired by the NCC in 1964.


This attractive and modernized group of heritage buildings will be preserved as a legacy for future generations of Canadians.


The NCC has teamed up with the Rideau Valley Conservation Authority to design and construct a wetland in the headwaters of Black Rapids Creek, located in the Greenbelt.


In 2018, a new railing system was installed to enhance safety, and raise the comfort level of pedestrians and cyclists along the Rideau Canal Eastern Pathway.