Estimated time to read: 3 minutes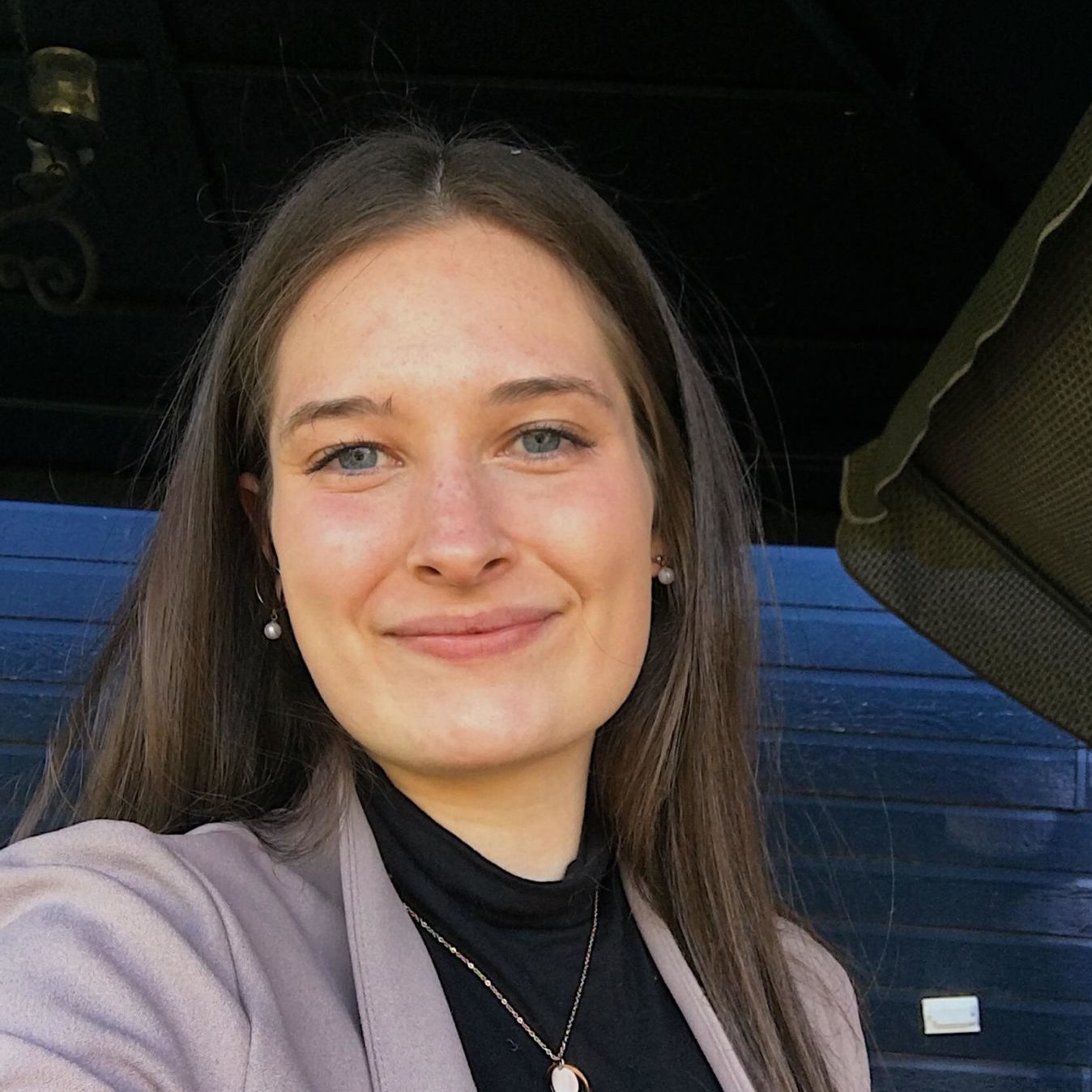 Clara Pronovost
Information Officer
We all know the popular trails in Gatineau Park: Pink Lake, King Mountain and Champlain. In some ways, the very fact they are so well known has made these trails victims of their own success — full parking lots, garbage on the ground and crowds that make the visitor experience less enjoyable.
This summer, I set myself the challenge of exploring some lesser-known locations in the Park with my dog, Maya. Our destination: Lusk Lake via trails 50, 55 and 54.
Good preparation: the key to success
I always prepare for outings in the same way. Here are my three tips for a successful hike.
I make sure I have my trail map with me for the Park I'm visiting. It's a must. Get your Gatineau Park trail map at the Visitor Centre or online, here. Because I like hiking with Maya, I always check if dogs are allowed on the trail I want to use.
In my backpack, I bring water and food, a whistle, matches, a flashlight and warm clothes.
Before leaving, I check the weather forecast. I dress in several layers of clothing so that I'm ready for anything that Mother Nature might throw at me.
The starting point for my chosen trail is the Parent Beach parking lot, in the Philippe Lake sector. It's about a 40-minute drive from downtown Ottawa–Gatineau (and worth every minute — I promise!). In summer, expect to pay for parking. As soon as we arrive, I put Maya on her leash.
There's a washroom, picnic tables and a play structure near the parking lot. Even though we can't use these amenities, because dogs aren't allowed, I recommend the area for families. It's a great spot!
We head out together on Trail 50, along the Philippe Lake Parkway. After about 800 metres, we turn right onto Trail 55, Taylor Lake Road.
In the distance, I see a sign informing users about the presence of bears in the area. No surprise there: the forest is the black bear's home. I'm prepared to turn back if necessary.
Trail 54 and a well-deserved rest
Slightly less than 2 km further, just before the Renaud Shelter, we reach the Trail 54 intersection.
If you ask me, this is the most enjoyable part of the hike. You suddenly find yourself in the woods, surrounded by eastern hemlock, sugar maple, red oak, white pine and American beech trees. We walk for a few kilometres on Trail 54, and then we see Lusk Lake. Wow! The view is breathtaking. And it took us about an hour to get here.
We find a comfortable spot on the grass, not too close to the shore to avoid disturbing the resident wildlife and the pair of hikers who got there before us. What a peaceful moment! I listen to the birds singing, while enjoying my snack, and I can't help smiling. Maya looks like she's smiling too (the treat I brought for her probably has something to do with it). I take a good long drink of water and pour some into the dish I brought for Maya. She seems glad that I'm well prepared.
With no waste container on-site, I put the wrapper from my granola bar and my apple core into my backpack.
After a good rest, we turn around and head back the way we came. In all, we covered about 7.5 km that day. On the way back, Maya has to do her business, so I pick up her waste and put it in a bag to dispose of at home.

We could have taken our adventure further by hiking one of two loops on Trail 54 or Trail 50. The shorter loop is 9.6 km, and the longer one, 10.7 km. Something to save for another day.
Looking back on a day well spent
Maya and I loved our day. The Philippe Lake sector is magnificent and especially peaceful. Gatineau Park is truly an ideal place for outdoor enthusiasts to engage in recreational activities that respect the environment.
For my future outings, I plan to discover more lesser-known trails. Here are a few on my list:
Trail 56 (starting at the Parent Beach parking lot, 18.1-km round trip, or 13 km if you turn around at the Mud Lake Lookout)
Trail 72 to the shelter at Brown Lake (starting at parking lot P17, 5-km round trip)
Trails 52 and 57 to Brown Lake (starting at parking lot P17, 6.3-km round trip)
Happy hiking!