There are two sites available for wedding ceremonies on NCC lands: one at Rockcliffe Park in Ottawa, and one at the Mackenzie King Estate in Gatineau Park.

Reservations are required to host weddings at these sites, and fees are applicable.
Note that, due to the pandemic, some options or services may not be available. Please carefully review and follow the latest guidelines from local and provincial health authorities.
The NCC will rehabilitate the Rockcliffe Pavillion in 2023. As such, we are no longer taking reservations for this site.
Wedding Photography
Rockcliffe Park is a popular site for photographs, and is open and free to everyone. Reserving the pavilion does not give you special rights over other visitors who may wish to take photographs in the park.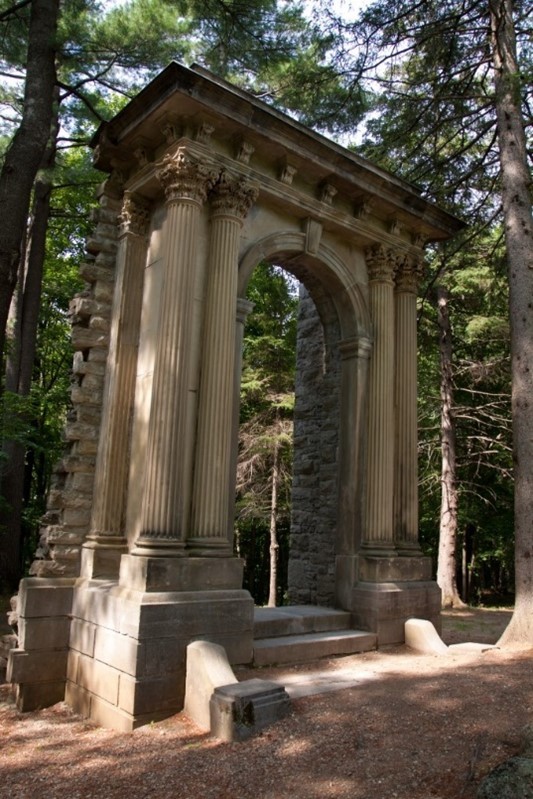 June to Mid-September (weather permitting)*
*Not available on weekends of Canada Day, Civic Holiday and Labour Day.

With spectacular grounds and gardens, the Mackenzie King Estate offers a perfect natural backdrop for your special day. The Mackenzie King Estate grounds are available for small wedding ceremonies.
Venue
Wedding ceremonies can be held at three predetermined sites around the Mackenzie King Estate. A reservation is required, and your contract must be signed and all fees paid at least 30 days prior to your event.
Cost
$460 ($125 per additional hour), taxes not included
Fees are subject to change.
Capacity
The Mackenzie King Estate is best suited for small wedding ceremonies. The three predetermined sites have varying capacities, but generally accommodate approximately 40 standing guests. Note that, to ensure the best experience, there can be only one wedding per day at the Mackenzie King Estate.
Services and Equipment
Electricity is not available.
No sound amplification equipment is allowed on the site.
Public washrooms are available during regular hours of operation.
Paid parking is available on-site. Parking passes can be purchased in advance for your guests.
Requirements
The use of confetti, flower petals, rice, alcohol and signage is prohibited. Please leave the site as you found it.
Wedding Photography
The Mackenzie King Estate is a popular location for wedding photos. If you are coming to the Estate simply for photos, the only cost is the Gatineau Park parking fee.
We encourage photography throughout the grounds. Please note that the ruins and stone walls are historic structures to be conserved. For this reason and for your own safety, climbing on the ruins and other structures is strictly prohibited.
To hold a wedding ceremony at the Mackenzie King Estate, send a request to MKEDMK@ncc-ccn.ca.