⚠️ COVID-19 | Sections of our parkways are closed to motor vehicle traffic, and open for pedestrians and cyclists, as part of pilot projects. Details here.
Scenic Parkways
The NCC and its predecessors have been building and managing parkways in the region since 1899. The parkways are cultural landscapes, linking important landmarks within the Capital, including Parliament Hill and many national museums and institutions.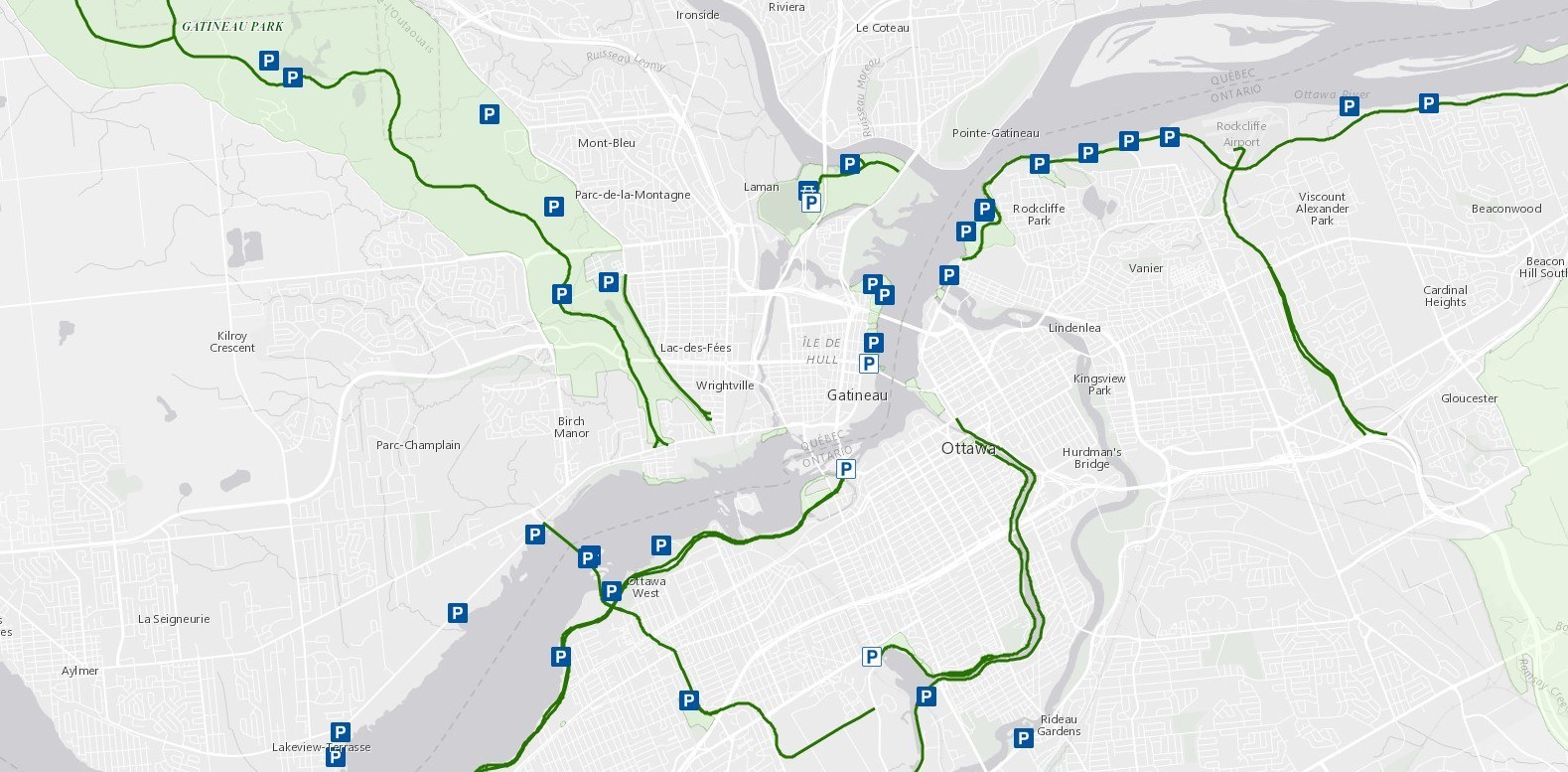 Managing the parkways
The NCC undertakes the following to maintain the scenic nature of the parkways :
limiting signage and lighting
prohibiting commercial vehicles
restricting access to prevent congestion
landscaping the parkways to enhance views.
The NCC is also responsible for road maintenance and the traffic regulations that apply to the parkways.
Races and public events
The parkways are sometimes used for public events such as running and cycling competitions. A permit is needed to organize an event on one of the parkways.