On June 23rd, the NCC Board of Directors met to discuss recent and upcoming projects. Here are the highlights presented in my Report on Activities.
Storm Recovery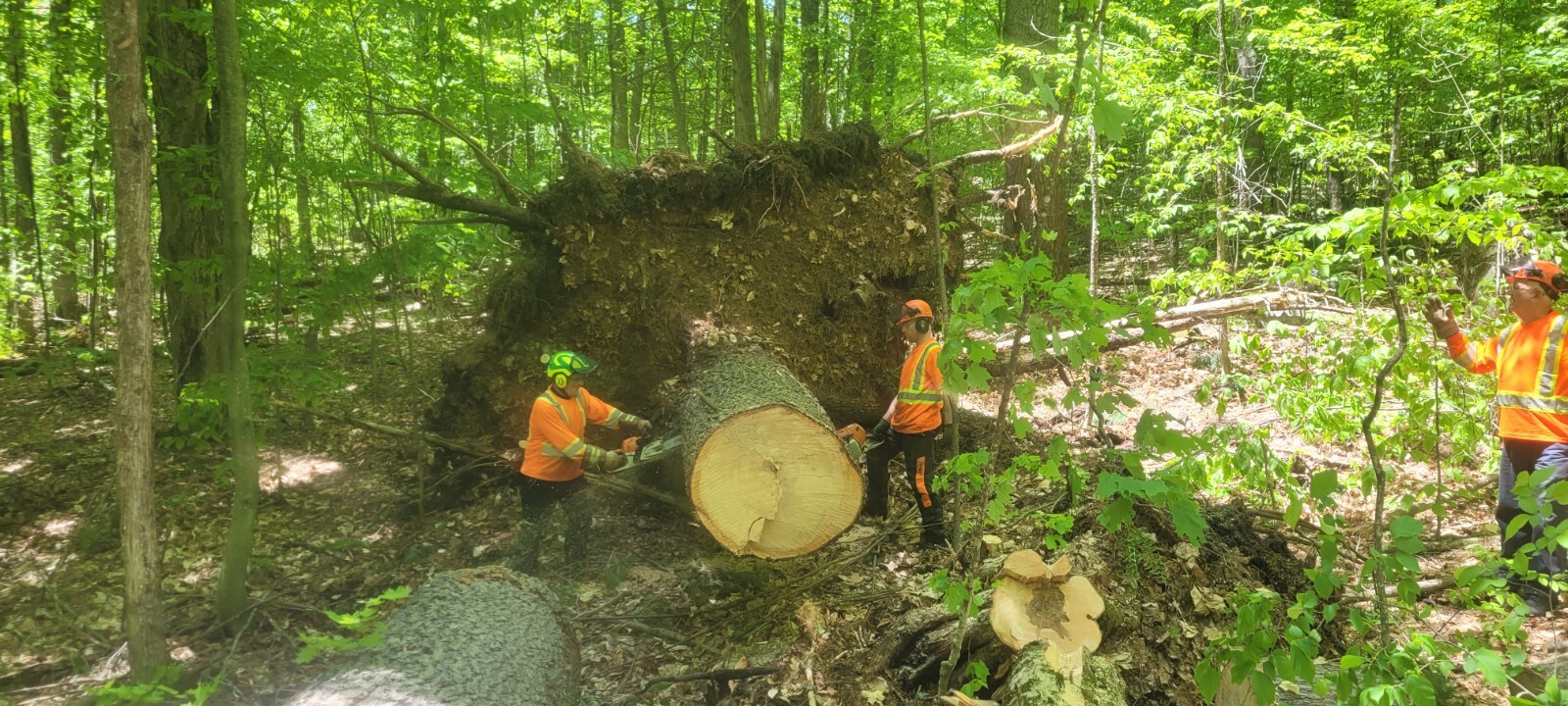 The massive windstorm over the May long weekend has had a lasting effect on residents and many parts of the Capital. I want to thank NCC staff and our contractors, who rapidly mobilized for an extensive inspection, clean-up and repair operation.

Projects in the Capital Core
Capital Core Area Sector Plan: With regards to the downtown core of the Capital, a vibrant core is vital to the post-pandemic economic recovery and overall health of the entire region. It drives economic activity, but more than that it communicates our shared history and identity.

This is why our planned engagement strategy for updating our Capital Core Area Sector Plan is so important. Last updated in 2005, the Core Area Plan sets out how federal lands in the heart of the Capital of Ottawa and Gatineau will be developed.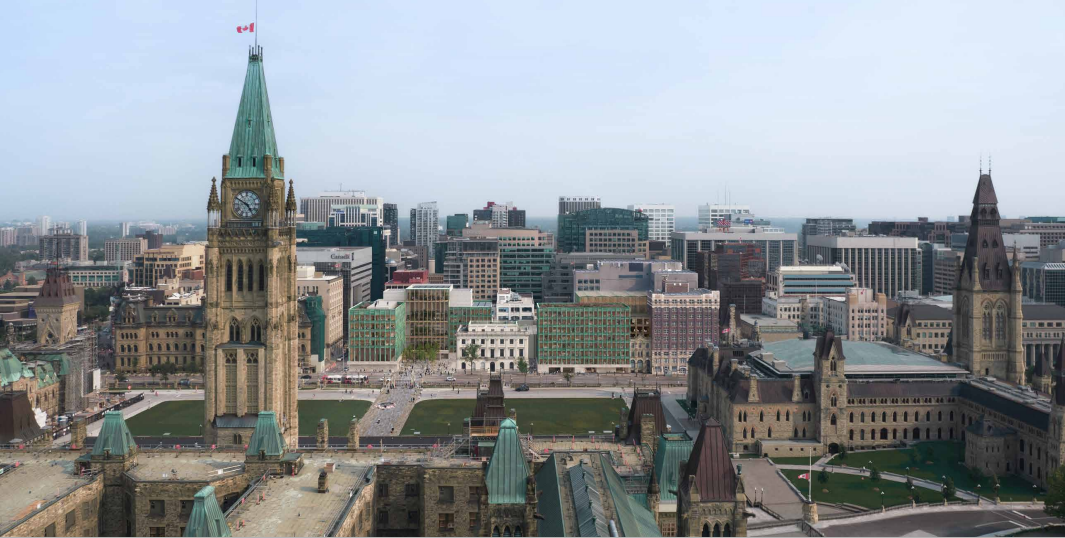 Development of Wellington Street: We are also working closely with our federal partners and the City of Ottawa to advance plans for an accessible and dynamic space along Wellington Street.
Earlier this month, NCC staff replaced the concrete barriers on the street with planters filled with seasonal flowers. The large planters maintain the street closure between Elgin and Bank, but make the area feel much more attractive and welcoming.
We're also in discussions to potentially partner with a local restaurant entrepreneur to open an NCC Bistro on the street. A Bistro would help draw visitors to the area, letting them enjoy food and drinks outdoors with a bird's eye view of Parliament Hill.
Block 2 redevelopment project: Last month, our colleagues at Public Services and Procurement Canada announced Zeidler Architecture Inc., in association with David Chipperfield Architects, as the winning team in the international Design Competition for the redevelopment of Block 2 – the downtown city block directly facing Parliament Hill.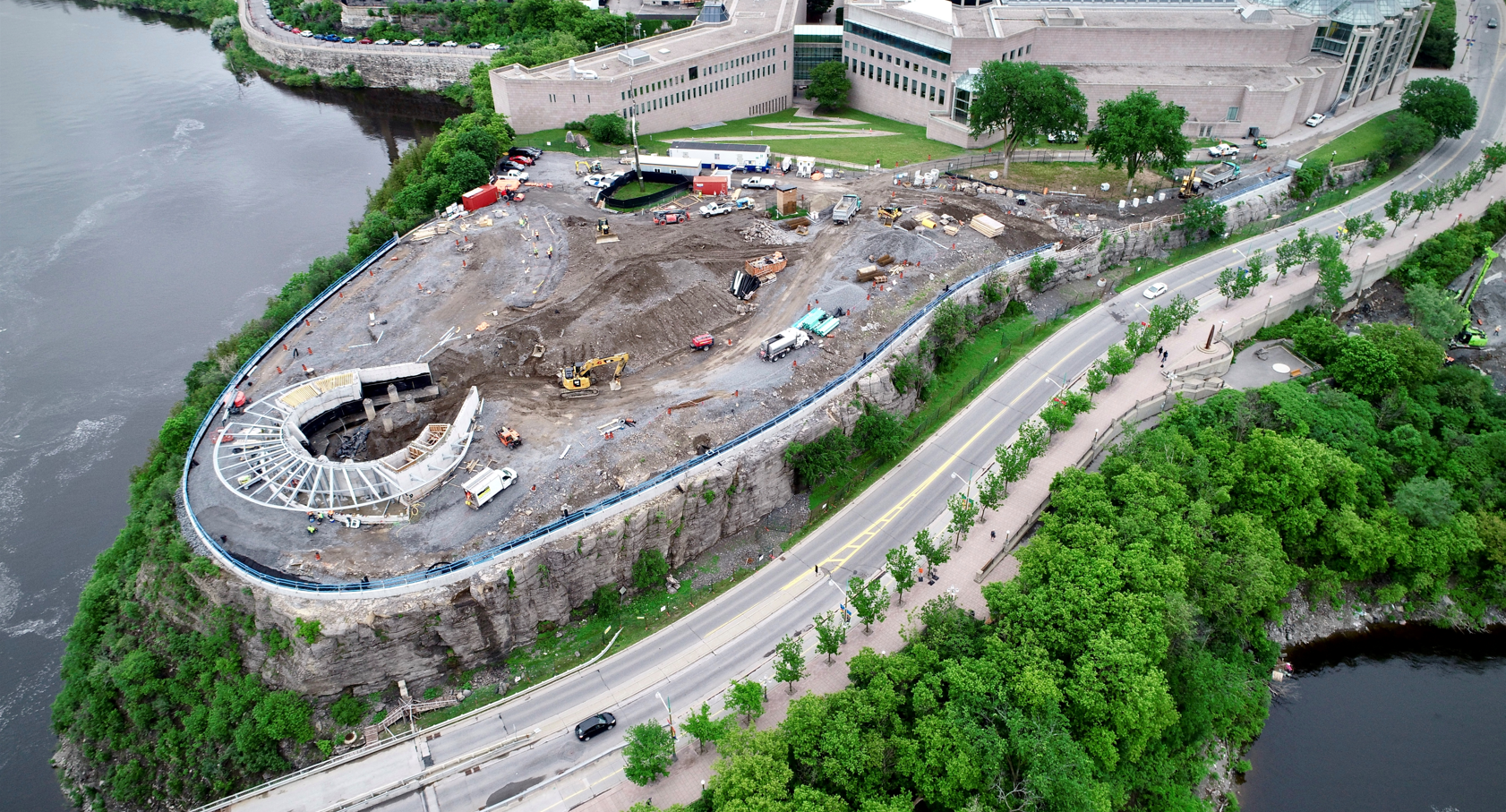 The proposed design would bring courtyards and a new public square to this area. This news is in keeping with NCC's vision of the Wellington Street section of Confederation Boulevard. We believe that public connectivity and accessibility are key to respecting its ceremonial value to Canada's Capital. And we envision a future with greater use of this area by pedestrians, active transportation, and public transit.
Redevelopment projects: We have seen significant progress on the rehabilitation of Nepean Point, the Westboro Beach redevelopment, pathway improvements in the Mud Lake sector, and the spectacular restoration of the Ottawa River House. We continue our engagement with the federal government by raising our concerns about a lack of funding for the revitalization of 24 Sussex.
Tulip Festival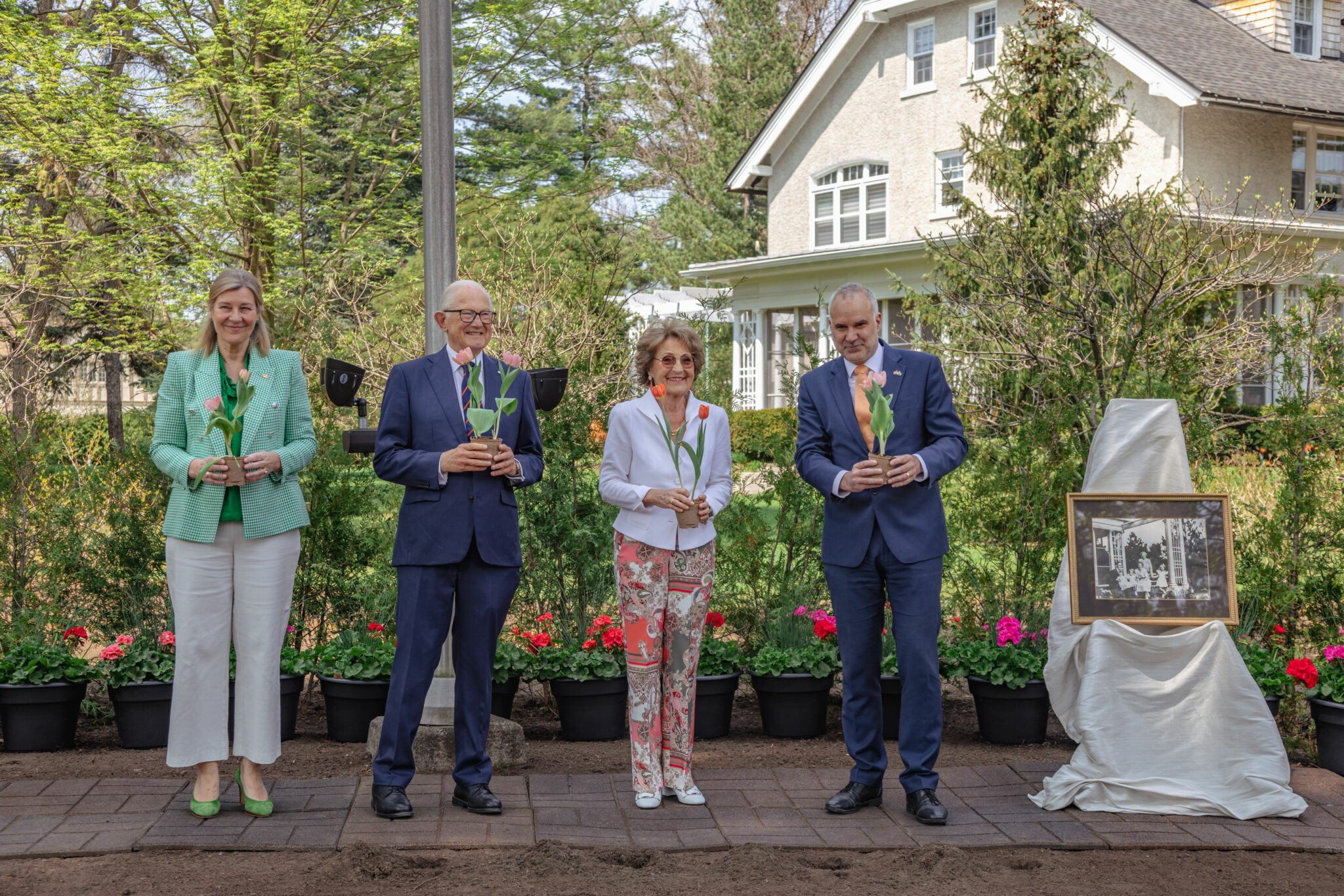 The Canadian Tulip Festival celebrated its 70th anniversary. With the return of in-person events, the festival was a great success with attendance reaching approximately 750,000 visitors over the 11 days and nights.
Last month we were honoured to welcome Her Royal Highness Princess Margriet of the Netherlands to Stornoway, her childhood home and now the iconic official residence of the leader of the Opposition. The Princess, her husband Pieter van Vollenhoven, and Her Excellency Ines Coppoolse, the Ambassador of the Netherlands to Canada, joined us on May 12th for the ceremonial planting of a new tulip bed.

Capital Culture Lives Here
Creating a dynamic Capital is something the NCC is committed to achieving. "Capital Culture Lives Here" is an artist-in-residence program we launched last year to offer animation programs that will help some of our under-used properties become inspiring creative spaces. Later this month, we're launching the next phase of Requests for Expressions of Interest for three properties in Gatineau and Chelsea.

#SummerCapital
Last month we kicked off the summer season by announcing our summer schedule and marketing the many ways people can make the most of summer in the Capital.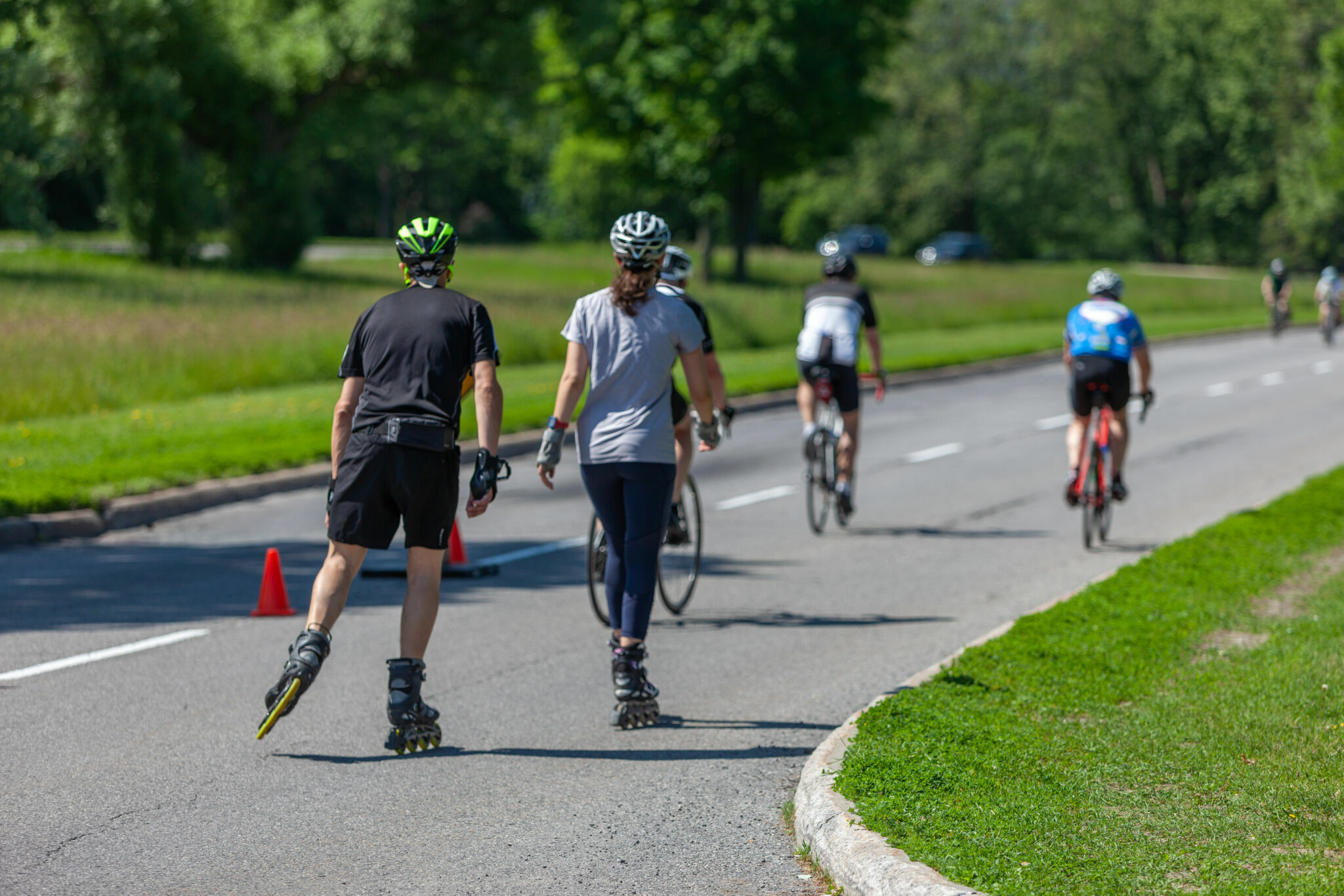 Weekend Bikedays: The very popular Weekend Bikedays, presented by Nokia, are back again. Every weekend from May to October, the NCC opens our parkways exclusively for active use, morning and afternoon.

Gatineau Park shuttle: A new addition to our summer schedule is the free Gatineau Park shuttle, hosted in partnership with the Société de Transport de l'Outaouais.
NCC Bistros: Elsewhere across the Capital, I'm thrilled to let say that our three main NCC Bistros are now open in Confederation Park, Remic Rapids Park and Patterson Creek Park.
Sustainable development
Hog's Back Park: Thanks to a donation from CIMA+ Engineering and enthusiastic volunteers from their staff, and with the experts from Forêt Capital Forest, almost 300 trees were planted at Hog's Back Park in Ottawa. These efforts help us move closer to our goal of planting 100,000 trees by 2026. Before the planting started, elders from the Kitigan Zibi Anishinabeg First Nation conducted a ceremony to welcome the trees to the land.
50 Sussex: In keeping with our Bird-Safe Design Guidelines, we worked with the tenant of 50 Sussex Street to add visual markers to the windows of this well-known building that sits on the Ottawa River shoreline in a known migratory route.

Public Consultations
PlaceSpeak: This month we launched a new platform called PlaceSpeak, a location-based platform that lets us hold online consultations within specific geographic boundaries.
We'll be using PlaceSpeak for consultations planned for the months ahead on projects like the Sussex Courtyards, Ruisseau de la Brasserie, Sir George-Étienne Cartier Park Plan and the Capital Core Area Sector Plan.
Updates at the NCC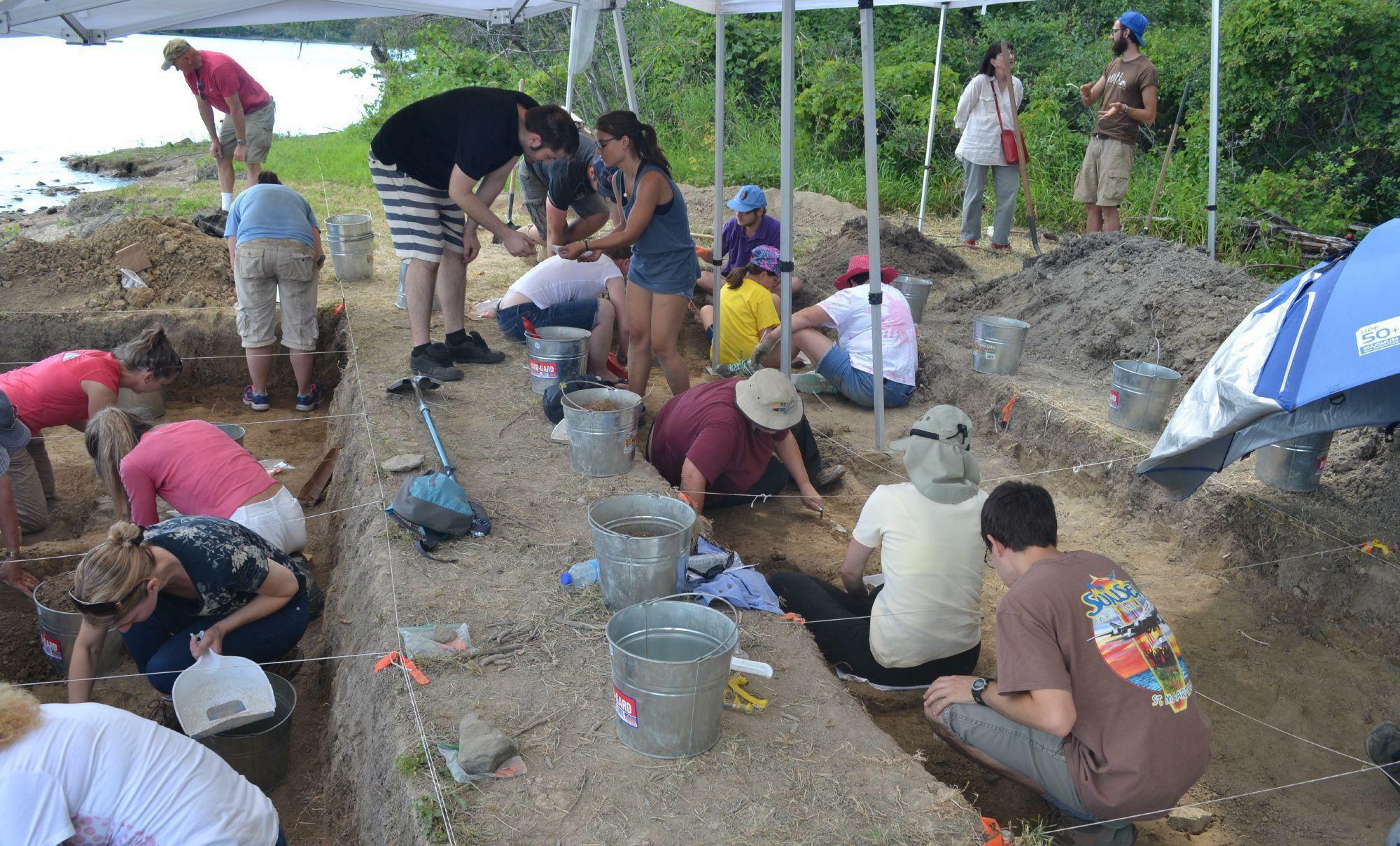 Archeology programs: Some important programs that were paused during the pandemic are now back up and running. This includes our annual public dig in Lac Leamy Park in August for Archeology Month. The dig is hosted in partnership with the communities of Kitigan Zibi Anishinabeg First Nation and the Algonquins of Pikwakanagan First Nation. And, our Archeology Program will oversee the second year of the Indigenous Archeological Field School.

Doors Open NCC: Later this fall, we have plans to host an exciting new event. Taking our inspiration from Doors Open and Jane's Walk events around the world, we'll be hosting Open NCC on September 10th. We'll offer walking tours and behind-the-scenes tours of our iconic sites and hidden gems to help residents and visitors reconnect with the Capital in new ways.
Green employer: I'm also proud to share that the NCC has been named one of Canada's Greenest Employers for the second year in a row.