In light of COVID-19, we ask that you follow public health directives and avoid all non-essential travel. This includes resisting the urge to go see the tulips. Your health and safety and that of our staff is of utmost importance to us.

Access to all NCC parks and lands is fully permitted for recreational activities. Recreational amenities, such as outhouses, benches, picnic areas and play structures, remain closed. Parking lots are open, with some exceptions.

As the official gardener of Canada's Capital, we are as disappointed as you are, but we must all focus on the current health imperatives. Our tulips are part of a longstanding tradition. Since the liberation of the Netherlands in 1945, they have bloomed in Canada's Capital as a symbol of peace, freedom and friendship with the Dutch people.
Tulips will still bloom in 2020, but we ask that you admire them online and do not travel to visit them. We need everyone's support to help plank the curve.
To give you that spring feeling, we'll be sharing updates, photos and videos on our social media channels.
Twitter | Facebook | Instagram
We look forward to celebrating in person with you again, in 2021.
Visit our COVID-19 page for a summary of measures in place.
"Liberation75" Tulips

In 2020, the NCC, Canadian Tulip Festival and the Embassy of the Kingdom of the Netherlands are celebrating the 75th anniversary of the liberation of the Netherlands with the "Liberation75" Tulip.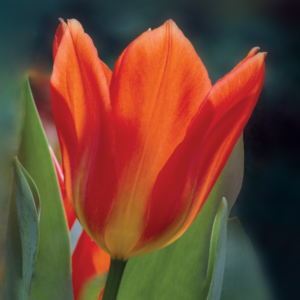 A bright orange tulip with crown-shaped petals, the "Liberation75" is an early-mid blooming, hearty flower, that displays your proud support of the Canadian Armed Forces while honouring the Canadians who participated in the Liberation of the Netherlands.

The goal is to cover the country in 1.1 million "Liberation75" tulips in honour of the 1.1 million Canadians and Newfoundlanders who served during the Second World War. 
As a proud partner, the NCC purchased 100,000 Official NCC "Liberation75" Bulbs - 75,000 of which have been planted in Ottawa at the Civic Hospital, the Perley and Rideau Veterans' Health Centre, Beechwood Cemetery, St. Andrew's Church and the Royal Gift bed at Commissioners Park. The remaining 25,000 have been offered to lieutenant-governors in each province and territory and to participating members of the Canada's Capital Cities Organization.
To learn more about the tulip tradition and the friendship that links the Netherlands and Canada, please visit the  "Tulip Legacy" Exhibit, presented by the Department of Canadian Heritage and the website of the Canadian Tulip Festival.