Estimated time to read: 4 minutes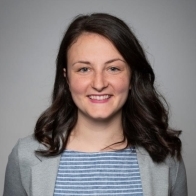 Cassandra Demers
Content Strategist
Last update: December 2022
Around here, winter is a lot more than crisp, brisk air, snowstorms and the occasional blizzard. It's a chance to rediscover the Capital from a new angle.
One of the easiest, and most accessible, ways to do so is walking. All you need is a pair of boots and warm clothes. Plus, walking is great for your physical and mental health, it's free, and it offers a wide range of safe experiences. With hundreds of kilometres of trails and paths available for walking in Ottawa–Gatineau, most people will likely find many new ones to be discovered.
Here are some of our favourite trails and places to get a healthy dose of fresh air this winter.
The Sussex Courtyards are located within the historic ByWard Market area in downtown Ottawa. They feature some of the city's oldest buildings, and they look beautiful — and romantic — under a fresh dusting of snow. You may have seen them in holiday movies without even knowing it!
If you feel like it, extend your walk to Confederation Boulevard and along the Rideau Canal, where the pathways are cleared.
Take in the frozen shorelines
Five community-groomed winter trails offer scenic views of frozen river shorelines. Totalling over 60 km, they are free to access, and are open to hikers, cross-country skiers, snowshoers and fat bikers.
Kichi Sibi Winter Trail
This trail is located along the Ottawa River. It goes from Westboro Beach to the Champlain Bridge.
Britannia Winter Trail
This trail is located in the west end of Ottawa, near Mud Lake. It goes from Carling Avenue, at the eastern end of Andrew Haydon Park, to Pinecrest Creek pathway near the Kichi Zībī Mīkan.
Ski Heritage East Trail
This trail is located in the east end of Ottawa. It runs from Rockcliffe Airport to Green's Creek and up to Trim Road.
Rideau Winter Trail
This trail weaves through Riverain Park. Trail users can rest and warm up at the Rideau Sports Centre, or refuel at the on-site restaurant.
Centre de plein air du Lac-Leamy Trail
This trail goes from Leamy Lake Park to Gatineau Park. It loops around Leamy Lake, and runs along the Gatineau River and the Ruisseau de la Brasserie. Most of the trail is located along shorelines, but part of it is wooded, with some open areas.
Know before you go:
These trails are dog-friendly, but dogs must be kept on a leash at all times.
Be respectful of others, and do not walk on the cross-country ski tracks.
There are two other community-groomed winter trails in the Ottawa area: the Ottawa West Winter Trail and the Orleans Ski Club trails. They are not located along shorelines, but they are beautifully maintained.
A little further from the city, the Greenbelt and Gatineau Park offer winter hiking and walking trails.
Greenbelt
The Greenbelt forms a horseshoe shape around the southern part of Ottawa from east to west. Its proximity to residential areas makes it a choice destination for safe outings this winter.
Although it has no trails dedicated just for winter hiking, you can walk beside the cross-country ski tracks; there's over 150 km of them! Use the Greenbelt trail directory to plan your visit.
Know before you go:
Dogs on leash are allowed only on the multi-use pathways.
Be respectful of others, and do not walk on the cross-country ski tracks.
Gatineau Park
Gatineau Park has four winter walking and hiking trails: Capital Pathway, Pioneers Trail, Lauriault Trail and Sugarbush Trail. The 4.5-kilometre Lauriault Trail, located near Old Chelsea, is the longest one. This beautiful loop begins at the Mackenzie King Estate, passes though picturesque ruins and features a lovely lookout.
Know before you go:
These four winter trails are dog-friendly, but dogs must be kept on a leash at all times.
All other trails in Gatineau Park are reserved for snowshoeing, snow biking or cross-country skiing, and require an access pass.
There are many more places to hike this winter around Ottawa, in Eastern Ontario and in the Outaouais region. Check out some suggestions from our partners at Ottawa Tourism and Outaouais Tourism.
---
If you're not sure where to start, use our interactive map to find suggested hiking and walking routes near you.