Estimated time to read: 3 minutes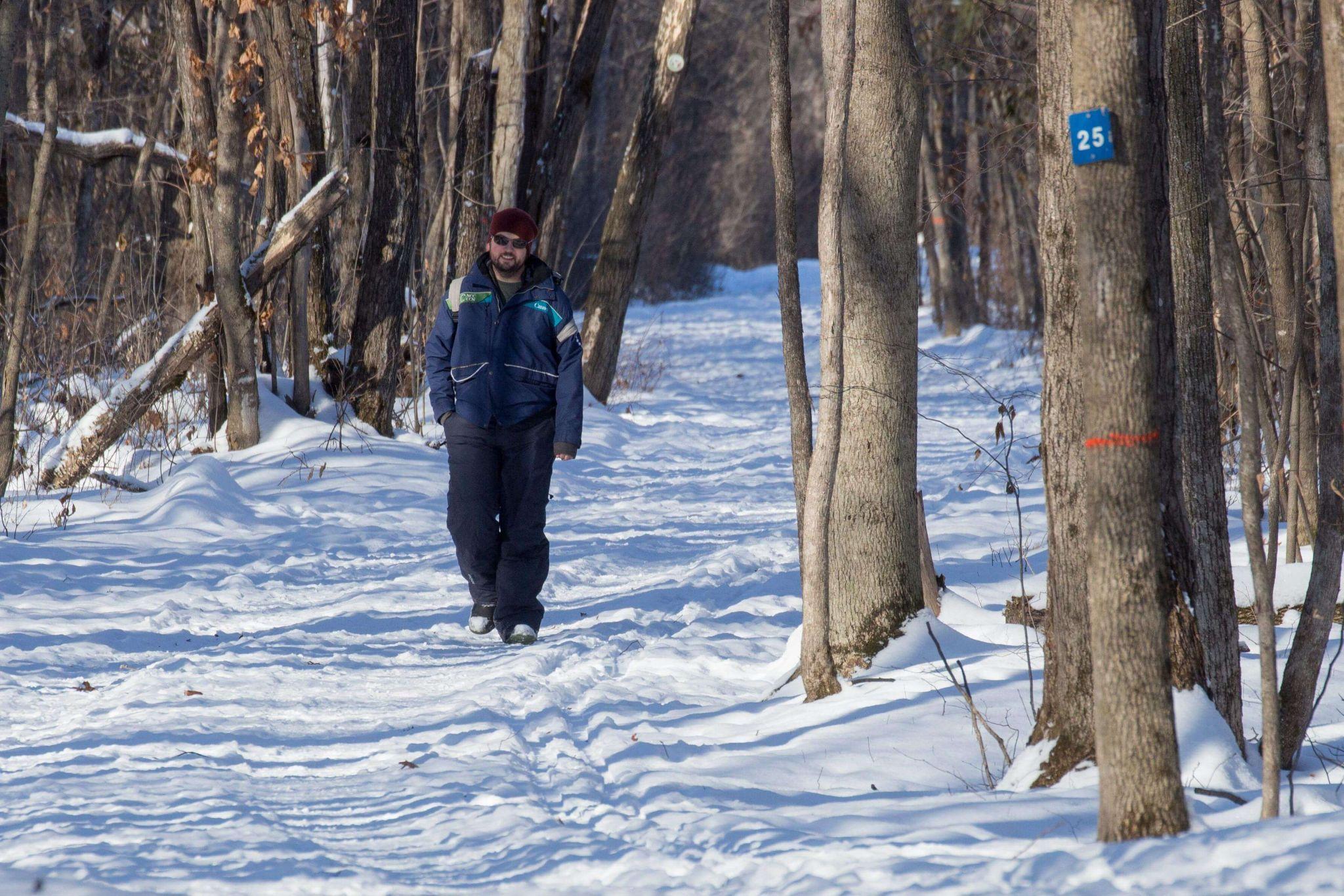 Alexander Stone
Environmental Program Officer, Greenbelt Natural Resources
It's time to lace up those hiking boots, adjust your backpack and apply that insect repellent. Hiking season is here!
The Greenbelt is a great place to hike, featuring landmark trails like the Jack Pine Trail and Mer Bleue Bog. This summer, discover these five hidden hiking trails in the Greenbelt. Each trail brings a unique perspective to the natural and historical heritage of Canada's Capital. Don't forget to follow public health guidelines and outdoor ethics on your next outing!
This trail shows the geological history of the Capital Region. Many photographers flock to this area to take photos of the white-tailed deer that are frequently found along the trail. This a great trail for families.
On your next outing, be sure to check the Jack Pine, one of our 170 remarkable trees in the region. Old Quarry Trail is a living testament to the jack pine and white spruce trees planted along it in the 1960s and 1970s with a view to accelerating the natural regeneration of the original forest on dried-out land impoverished by farming. Find the unique Jack Pine tree specimen with the help of our interactive map.
For conservation reasons, dogs are not permitted on this trail.
This beautiful trailhead on the shores of the Ottawa River offers fantastic sunsets. Locally nesting ospreys soar overhead, often with a caught fish from this angling hotspot. The sheltered picnic tables are wonderful when you want to take a break from the heat.
From the trailhead, the Shoreline Trail leads to Trail 10, which is a four- to five-kilometre loop, featuring shallow limestone meadows and a silver maple forest closer to the river. There are a few spectacular views of the Ottawa River along the trail.
For conservation reasons, dogs are not permitted on the Shoreline Trail.
Dogs are permitted on Trail 10 from April 15 to November 30. To access it directly, start your trek from P2, off Carling Avenue.
Hidden behind the Nepean Sportsplex, there is a gateway to Pinhey Forest in Merivale Gardens. Trail 31 meanders through a mixed forest with white pine, maples and oaks interspersed throughout the canopy. The trail lengths vary from about two kilometres for the shortest loop to about five kilometres for the more adventurous. If you have time, visiting the Pinhey Sand Dunes via Trail 32 is a highlight.
The nearby Nepean Sportsplex offers easy access to most facilities, including water fountains and washroom facilities, which you may want to take advantage of before your hike. Verify its hours of operation with the City of Ottawa before you go.
Dogs are permitted on leash from mid-April to November.
This trail is one of my favourites. Nestled between agricultural fields, the trail goes through many different habitats, including hemlock and old pine plantations. Exploring the cedar groves that line the trail is a treat. This trail attracts trail runners looking for a more natural place to run, away from the hustle and bustle of city life.
The shortest trail loop is 2.2 km long, but the hike can be extended to 8 km. The trail can be quite narrow in places, but often widens as you move through the different habitats.
Dogs are permitted on leash from mid-April to November.
The Mer Bleue sector of the Greenbelt is known for its famous Mer Bleue Bog Trail but, due to its popularity, this trail is often very busy. Trail 51, located on the other side of Anderson Road (P20), is a great alternative and lesser-known trail to discover.
Before heading out on the trail, start with a picnic at this trailhead. Often, under canopy cover, the trail's colouration is dappled with light. Very picturesque! Customize your trek to complete a few kilometres on a shorter loop or set out to accomplish over seven kilometres if you are more adventurous.
Dogs on leash are permitted on trails 50 and 51, from mid-April to November, but for conservation reasons they are not permitted on the Dewberry Trail.