Estimated time to read: 2 minutes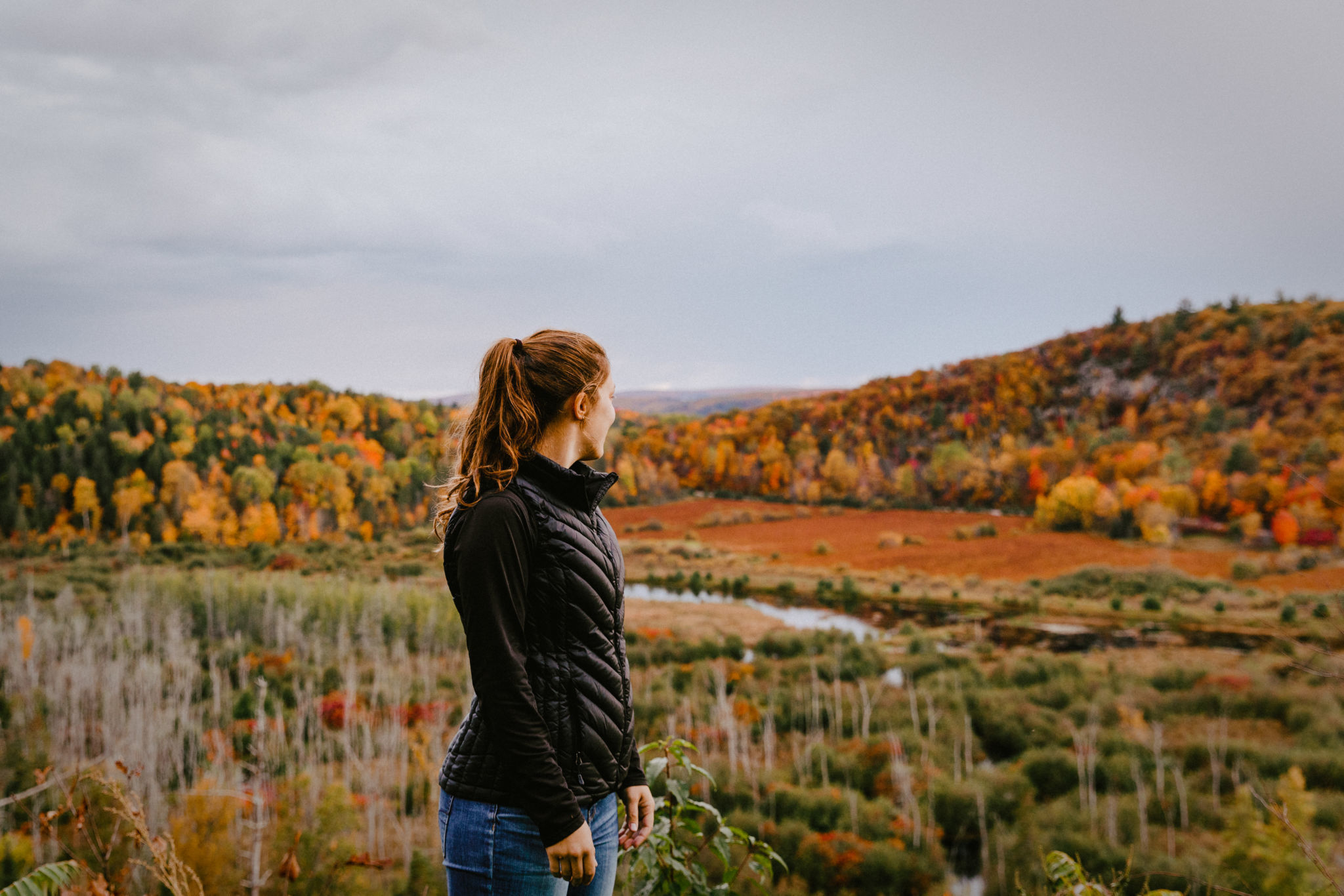 Christine Mailhiot
Communications Assistant
Last updated: October 14, 2022

When autumn's brightly coloured leaves have fallen from the trees and the parkways have closed to motor vehicles, what is going on in Gatineau Park?

The transition between the highly popular Fall Rhapsody and the winter season gives the Park's wildlife, plants and many ecosystems a chance to rest. The fewer number of visitors in November makes it possible to calmly prepare for the cold season. During this time, when food is harder to find, animals have to be creative to survive, and they can become more sensitive to being disturbed.

In this in-between season, we can still get out and enjoy Gatineau Park, as long as we follow a few conservation guidelines.
As soon as Fall Rhapsody is over, the parkways (Gatineau Parkways, Champlain Parkway and Fortune Parkway) switch to the winter schedule. In other words, they are closed to cars from the last Sunday in October until the summer schedule resumes, usually in May.
But the parkways are not the only roads leading to Gatineau Park. Municipal roads, open year-round, lead to over 20 parking lots, which all make great starting points for an outing in nature.
And if you want to take the bus to Gatineau Park, you can! There are over 10 bus stops near the Park. Use the OC Transpo, STO or Transcollines travel planners to figure out your next move!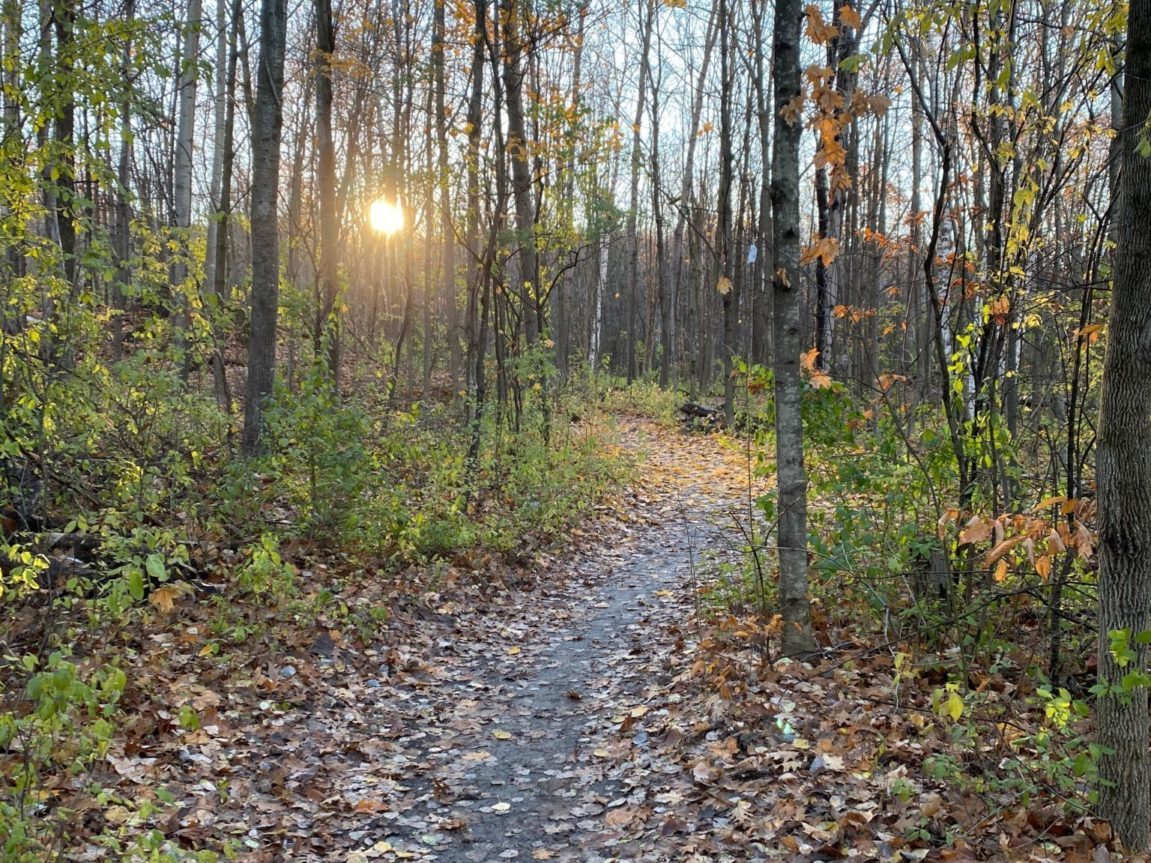 By far one of the most popular activities, hiking continues on three-season trails until it starts to snow. As a safety precaution and to protect the trails, users are expected to turn back if a trail is soggy, and to comply with all existing closures.
One small reminder: With the seasonal closure of the parkways, some trail starting points are no longer accessible by car. Hike from a location where the starting point can still be reached by car, like the Sugarbush or Lauriault trails.
Are you one of those people who never leaves home without your four-legged friend? Leashed dogs are allowed on most three-season trails until the end of November, weather permitting. Once the Park enters winter mode, you will have to stick to one of the four trails open to dogs year-round.
The Greenbelt trails also offer great opportunities to connect with nature. Check them out and see for yourself!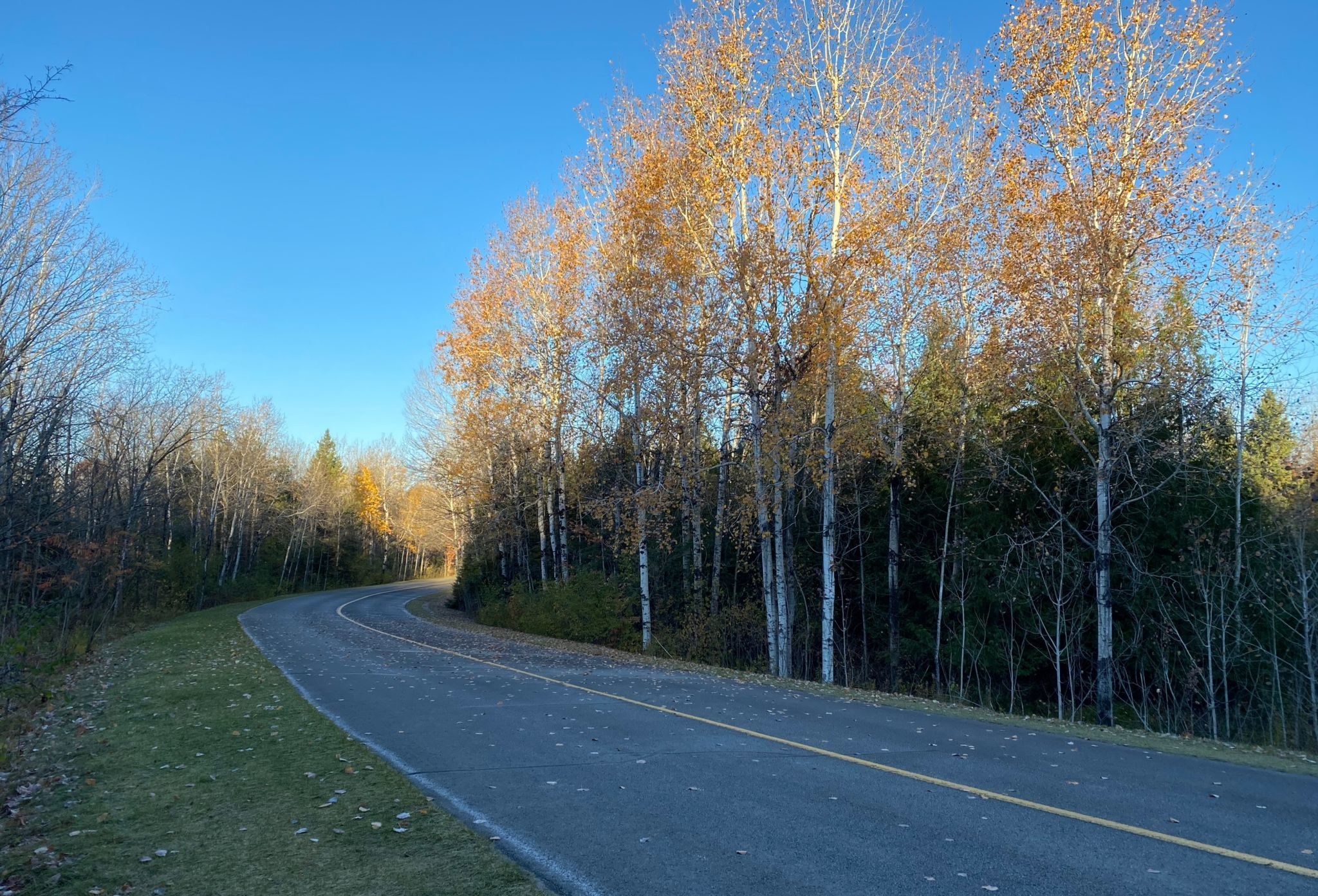 At this time of year, Gatineau Park parkways are truly outstanding for cyclists: wide, paved roads surrounded by nature — and no cars!
You are allowed on the parkways until the first snowfall. However, keep in mind that you might encounter service vehicles or wildlife getting ready for winter.
For mountain bikers, it is still possible to use the trails for this activity until the end of November, weather permitting. During the off-season, the trails are particularly vulnerable to erosion. Use them only if they are dry and in good shape.
And now, a word about winter!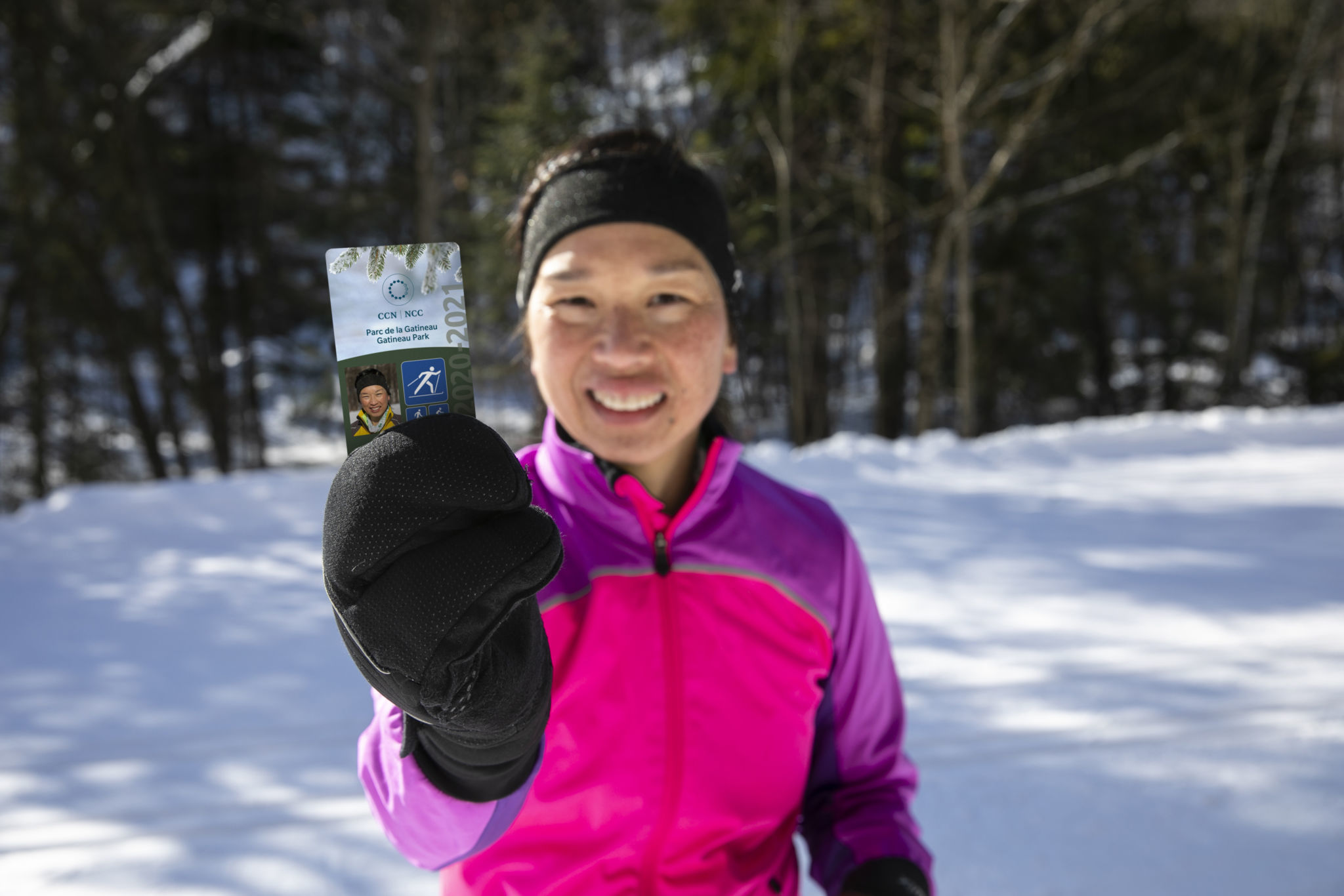 No discussion of the in-between season would be complete without getting a bit excited — even just a little bit — about the coming winter! Do you share our enthusiasm? Be among the first to hit the snowy trails and parkways by purchasing your season pass for cross-country skiing, snowshoeing or snow biking. Don't miss the pre-sale rate!
Are you a true fan of winter? Reserve for winter camping and accommodations in Gatineau Park and subscribe to our newsletter to keep up with the latest info!