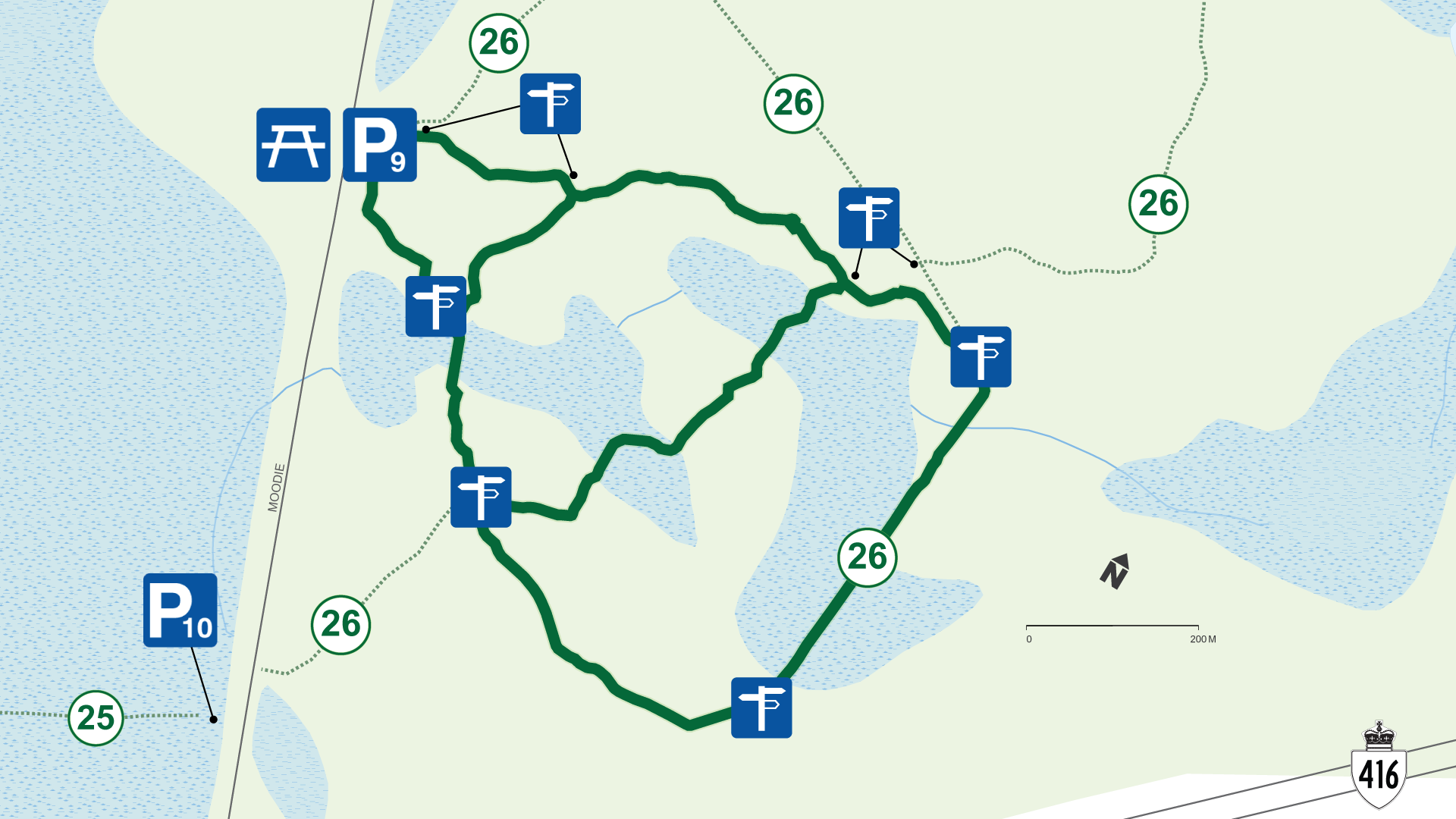 | | | |
| --- | --- | --- |
| Trail Length | Trail Type | Level of Difficulty |
| 0.7 km | 1.7 km | 2.3 km | Loop | Easy |
The Jack Pine Trail is located in the Stony Swamp sector, the largest wooded area in the Greenbelt. It is divided in three loops: short (0.7 km), medium (1.7 km) and long (2.3 km). The variation in habitats in Stony Swamp supports a wide variety of plant life.
Recommended activities
Hiking

Free. Year-round.
A central point for many trails in Stony Swamp.
A large network of trails allows for a variety of hikes — and a different adventure with each visit.
Cross-country skiing and snowshoeing

Free. December to March, conditions permitting.
Plant and wildlife observation


The wide diversity of habitats supports many different bird species and over 560 native plant species.
The wetland near Trail 26 is a nesting site for great egrets.
Picnic

There are picnic tables near the parking lot.
Trail code of ethics
Rules have been established to ensure that everyone can enjoy the area, today and in the future. Learn more here.