Estimated time to read: 6 minutes

The physical and mental health benefits of nature are well established. Trees and green spaces can significantly impact human well-being, especially in urban areas.
Although every person can benefit from contact with nature, not everyone has access to a green space close to home. As the steward of many parks and natural areas in the region, the NCC has a major role to play in access to nature.

To elaborate on the topic, we asked two specialists from the NCC to talk about planning, access to nature and social equity, and to explain how these concepts are being implemented at the NCC.
Green space planning, by Garry Meus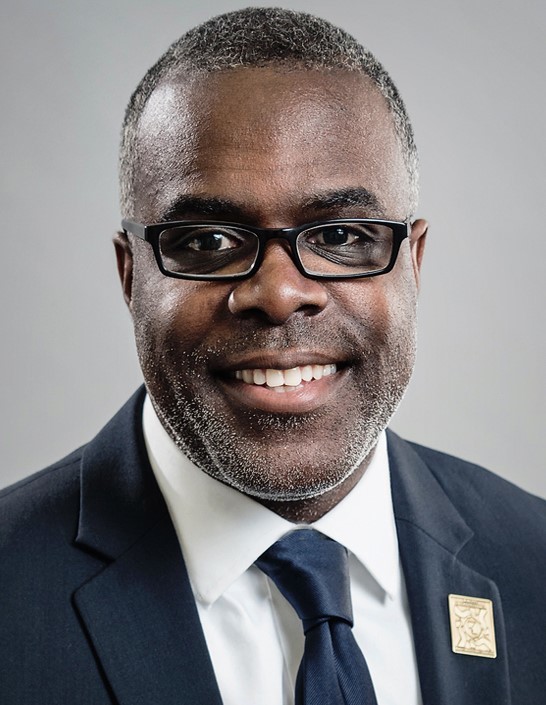 Garry Meus is a senior landscape architect at the NCC. With a wealth of academic and professional experience in landscape architecture and urban planning, Garry has contributed his knowledge in the public, private and non-profit sectors. He began his employment with the NCC in January 2019, after a career of over 17 years in the United States. On a daily basis, his vision of environmental equity helps move new projects forward.
"Environmental equity is the concept that the environment is a joint asset that human beings should be equally entitled to. In other words, it involves ensuring that outdoor spaces are accessible and that everyone can enjoy those spaces."
Canada's Capital Region is endowed with an impressive number of parks, trails and natural spaces. According to Garry, this close connection between the urban environment and nature must be prioritized in land use plans. The design should be based on those natural spaces, rather than trying to incorporate nature after the fact.
"I believe that it's primarily the role of cities and organizations like the NCC to inform citizens about access to green spaces, and make them aware of how important they are. Citizens then have the responsibility to express their needs and expectations regarding the use of those spaces."
The NCC plays a major role in Capital planning. It is ideally positioned for implementing environmental equity principles in its planning projects. It also organizes public consultations throughout the year, which enables it to make better decisions and ensure that the Capital reflects the Canadian population as a whole.
"The Nepean Point project is a great example of planning for making the space, especially the waterfront, accessible to everyone. Just like the idea of creating riverfront parks connected by a network of multi-use paths, these plans change the user experience and vision of the space. Everything is interrelated, and landscape design highlights that relationship."
Nepean Point is currently being redeveloped, and this project is part of a set of actions to improve and promote public access to the waterways that flow through the Capital. Other steps taken by the NCC to increase public access to the shorelines over the next few years include plans for the south shore and north shore riverfront parks, along with the Westboro Beach redevelopment project and the Richmond Landing project.
Connecting communities with nature, by Emily Rideout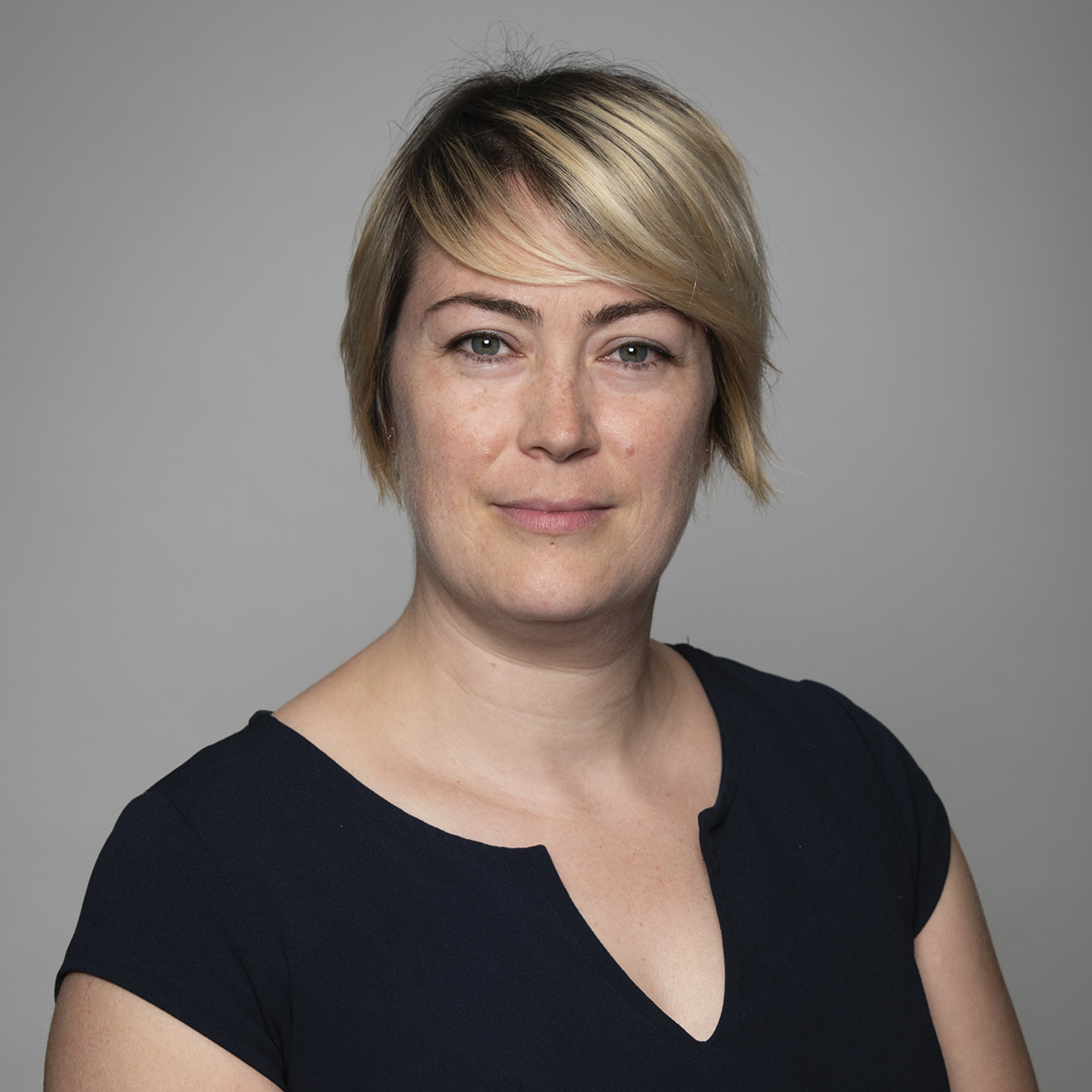 Emily Rideout is a sustainable development programs officer at the NCC. She has worked on climate change and social justice issues, both domestic and international. With a degree in environmental science and sustainable development, Emily believes that humans and the environment are intimately connected, and that one necessarily impacts the other. Her experience enables her to approach projects holistically.
"If we make an environmental intervention without considering how it will impact people, we risk causing harm to communities or missing opportunities to make improvements where they are needed most."

With environment, the social equity principle is based on the distribution of resources in keeping with the needs of communities or individuals. According to Emily, communities don't all have the same needs, because those needs are shaped by the identity and experiences of the individuals in them. Each community is unique, and that uniqueness is central to the concept of equity, which is quite different from that of equality.
"While equality implies treating everyone the same, equity implies understanding that each community has different challenges when it comes to access nature and adapting our actions based on those differences so that everyone can have the same great access."
A study conducted in 2019 mapped out and measured the extent of the tree canopy in Canada's Capital Region. That study and data from Statistics Canada show that the tree canopy is not evenly distributed within the region. It seems that wealthier areas have better access to tree canopy in Canada's Capital Region.
People living in areas with less tree cover don't benefit as much from the ecosystem services that trees provide, and that can negatively impact their physical and mental health.
This latter concept is central to Emily's most recent project, Improving the Built Environment for Human Health: A Socio-economic Mapping Exercise. This project mapped out the region's most vulnerable communities, namely those in which the residents' socio-economic status is lower. For the purposes of this study, socio-economic status was determined using the following factors: income, employment rate, education level, household composition and type of dwelling. Combined with the results of the tree canopy study, this study enables the NCC to identify areas that would benefit the most from greater access to nature. That access can take the form of on-site work such as tree planting, or better links to green spaces that are further away.
"We now have the tools needed for taking real action in the places that need it most. I hope these studies will help us, as an organization, better guide our projects and prioritize the planning actions that promote access to nature for the vulnerable communities identified."
The NCC has already initiated several projects to improve access to nature for less fortunate communities: universal accessibility principles are applied to all projects, the Capital Pathway is undergoing repairs and maintenance, tree planting and management is being undertaken in urban areas, a free shuttle service is provided during Fall Rhapsody, winter passes are available at libraries, and more.
We'll conclude with this quote from Emily, which shows how relevant social equity is to the objective of her project, as well as to the NCC's role more generally.
"The treatment of and access to green spaces and NCC assets, such as the trail network, must be fair and equitable for everyone. The NCC must strive to identify and remove barriers to full access for certain groups, especially vulnerable communities."
We all benefit from the environment, whether it's enjoying a walk at lunchtime or riding bikes with the kids on a Saturday morning. Our region's wealth is based on our green spaces, which improve our quality of life each day. If we want to see these spaces grow and evolve in keeping with the needs and values of our society, we have a duty get informed and participate in discussing the issues related to planning and access to green spaces.
The NCC's Urbanism Lab is an excellent starting point to learn more about different subjects related to urbanism, design, heritage and conservation, sustainability, and placemaking and to get together to inspire the future of Canada's Capital Region.