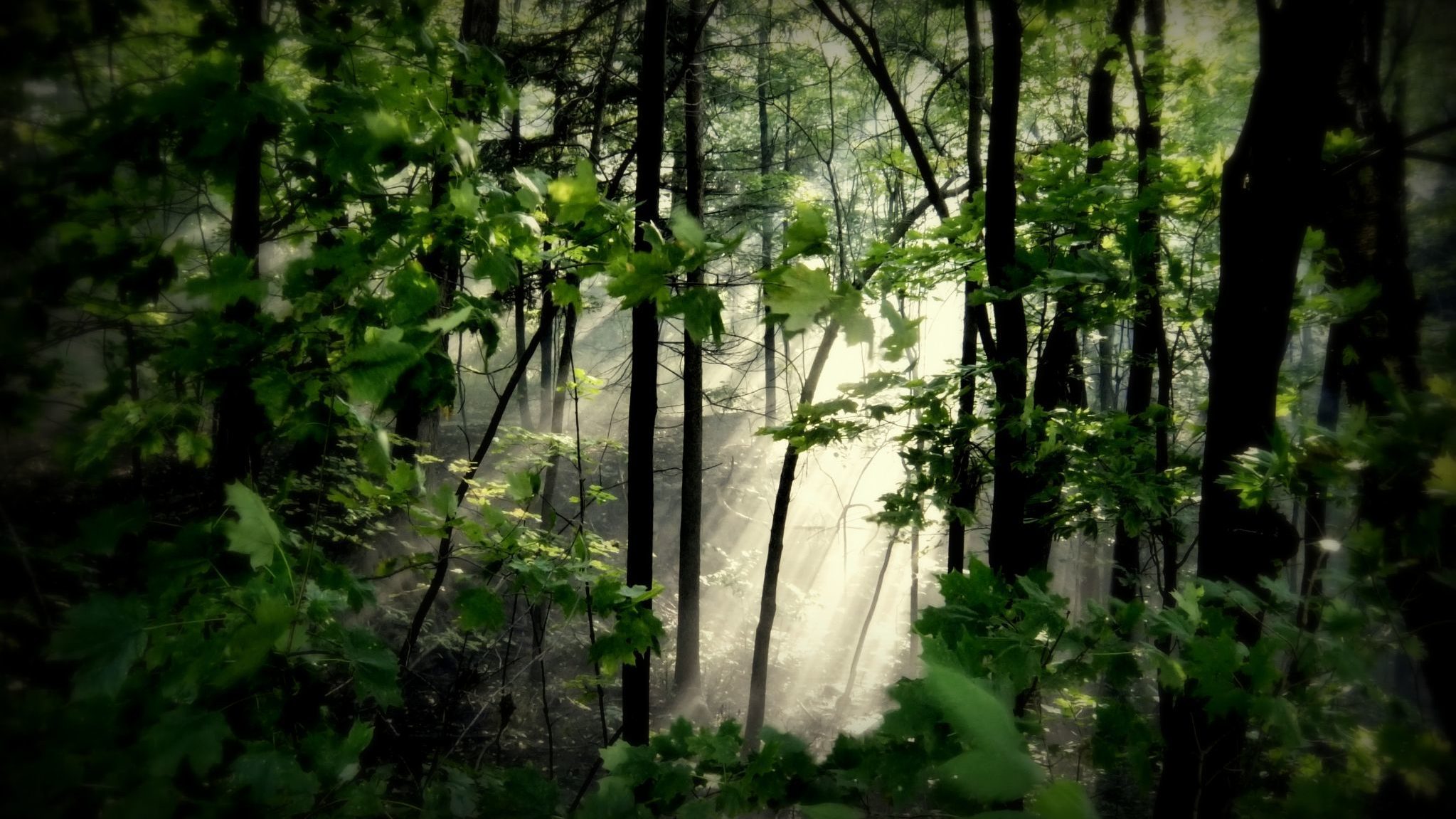 The NCC is developing its first forest strategy. This strategy will guide how the NCC manages forests and trees on its lands. It will align our efforts, and prepare us to meet current and future challenges.

It will look at trees and forests in urban areas, as well as in natural areas like the Greenbelt and Gatineau Park. The strategy will provide a blueprint to make forests more diverse, connected and resilient.
The development of this strategy is in keeping with commitments made in the Plan for Canada's Capital, 2017–2067, and the Sustainable Development Strategy, 2018–2023.
We are in the final phase of developing this strategy. Previous rounds of public consultation on the strategy were held in June and October 2019.
Previous public engagement initiatives
Share your thoughts on the final draft strategy by sending us your comments below. This online consultation will be available until March 3, 2021.
The importance of trees and forests
The NCC's green network and its ecosystems provide essential benefits to people in the Capital Region. Trees and forests in particular provide many environmental, social and economic benefits:
absorbing harmful gasses, and releasing oxygen for us to breathe
providing habitat for wildlife
protecting us from the sun, and decreasing noise pollution
helping to drain away excess rain and snowmelt
increasing property values
enriching the beauty of our landscapes
contributing to the social and psychological well-being of our communities
According to a 2016 study, the estimated value of forest ecosystems on NCC lands is $174 million per year.
The economic value of the NCC's green network
Challenges affecting our trees and forests
There are several challenges facing trees and forests in the National Capital Region.
Climate change will bring extreme weather events, as well as new insect pests and diseases. It will affect soil moisture and precipitation patterns, and cause species migration or disappearance. Urban development can result in tree removals, hard surfaces, soil compaction and crowding from infrastructure. A lack of species, size, age and genetic diversity leaves the urban forest vulnerable to pests, disease and stress. Hazardous trees and branches must be removed to protect public safety, particularly along paths and in parks.
It is necessary to plant new trees in areas that experience urban heat island effects, and in lower-income and more densely populated areas where canopy cover is typically less than in wealthier areas or lower-density areas.
The draft forest strategy includes actions to tackle these challenges.
Forests managed by the NCC
A 2019 study mapped and measured the size of the extensive tree canopy in Canada's Capital Region. It found that 74 percent of NCC-managed lands are forested. Gatineau Park alone contributes over 30,000 hectares of tree canopy, and the Greenbelt contributes about 7,000 hectares. The tree canopy is not evenly distributed, with many areas having far less than the regional average of 46 percent.
The data from this study informed the drafting of the NCC's Forest Strategy.
A vision statement is a declaration of a project's aspirations. It shapes decision making, and serves as a road map to set up and reach goals.
The Forest Strategy includes the following vision for the next 30 years, which describes the strategy's desired outcomes:
Trees and forests on federal lands in Canada's Capital region are diverse, connected and resilient. They provide essential ecosystem services, heritage and cultural landscapes, and promote health and well-being equitably for residents and visitors.
Goals, objectives and actions
The Forest Strategy includes five overarching goals that support the vision:
Understand our trees and forests
Protect existing canopy cover
Plant the right trees in the right place
Manage for resilience, safety and efficiency
Engage with partners and the community
Under these goals, we have identified nine long-term objectives and 20 short-term actions. The objectives are the long-term tactics that the NCC will pursue to achieve the vision. Actions are the measures we will undertake in the next five years to meet the objectives and the vision.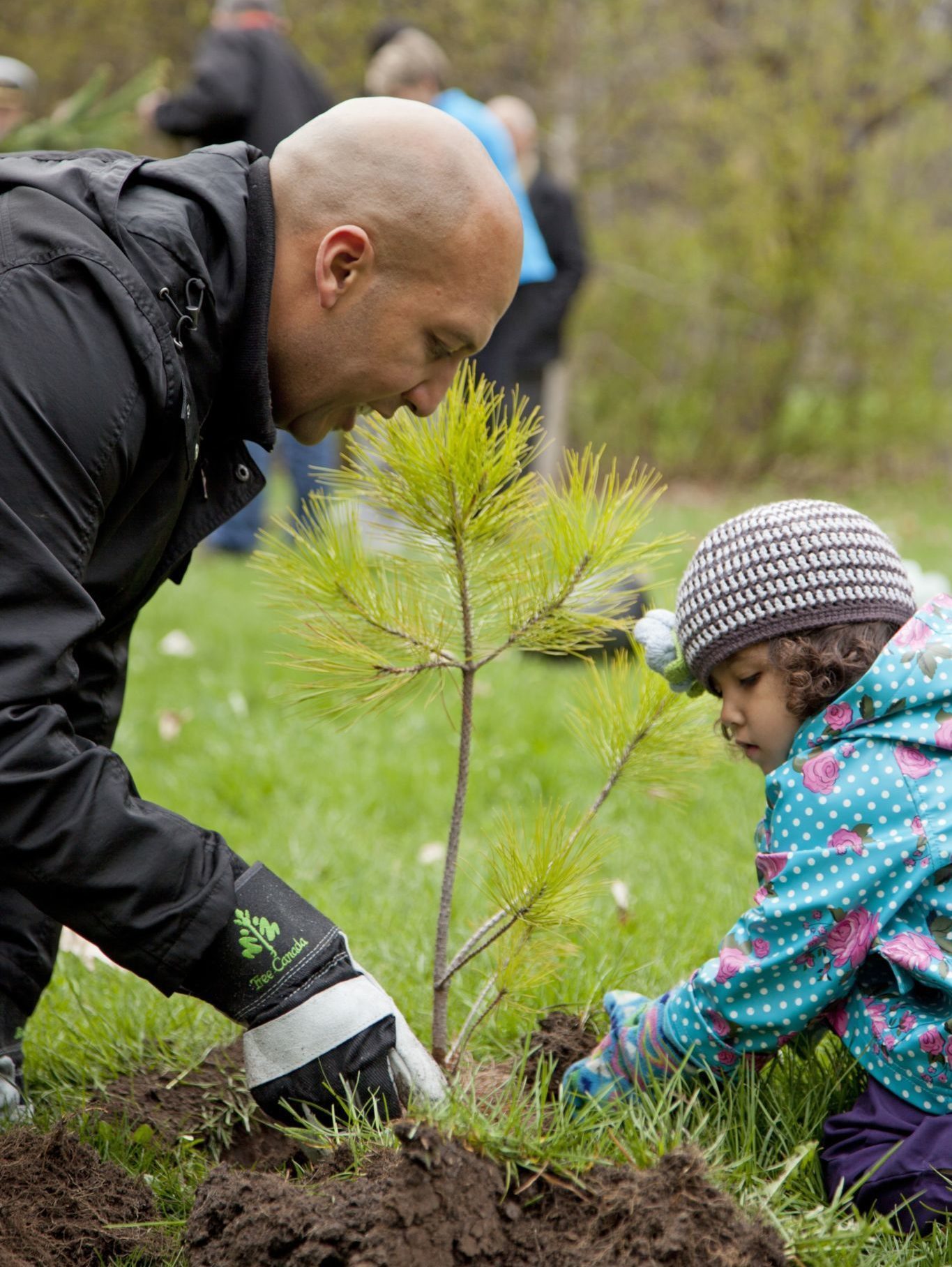 Examples of proposed actions include the following:
Update the NCC's geographic information system urban forest inventory and 2019 canopy cover study.
Adopt guidelines for construction, operations, compensation and invasive species, as well as tree planting, establishment and maintenance.
Plant trees strategically, for example, in areas with below-average urban forest cover, where populations are at risk from urban heat islands, and as visual and auditory buffers.
Identify tree species, varieties, cultivars or seed sources suited to the National Capital Region's future climate for different land types and functions.
Create a private-sector tree planting partnership program.
The list of actions will be renewed every five years.

Tree planting targets
Planting trees is vital to maintain the NCC's overall canopy cover, and increase it in areas where coverage is less than the regional average of 46 percent.
To identify appropriate areas for tree planting, the NCC conducted a study to identify potential sites, and determine the number of trees that could be planted on these sites. This involved consideration of the land use designations in the applicable master plan or demonstration plan, the ecological restoration needs of a site or region, the balance between ecosystem types within a region, and a site's ease of access for planting and successful tree establishment.
Current analyses that take these factors into account suggest that the NCC could potentially plant 100,000 trees on its lands by 2026. This target will be updated as our analysis of potential tree planting sites continues.

Share your thoughts about the draft forest strategy in the box below. We are collecting comments between February 16 and March 3, 2021.


Other ways to participate
Call NCC client services at 613-239-5000 or 1-800-465-1867 (toll-free) for any questions or comments. The client services line is open from Monday to Friday (except holidays), 8:30 am to 5 pm (Eastern Time).
Submit comments to the NCC by email at info@ncc-ccn.ca.
Should you require accommodation measures to participate in the consultation, please contact us at the number or email address above.
Comments are being accepted until 11:59 pm (Eastern Standard Time), Wednesday, March 3, 2021.
We will take into account the feedback collected during this phase to draft the final version of the strategy, which will be finalized in April 2021. We will publish a report that summarizes participant feedback here.
Indigenous peoples
In the development of the Forest Strategy, the NCC engaged with the Algonquin communities of Pikwakanagan and Kitigan Zibi.

Public and stakeholder
As part of this planning process, we engaged the public and various stakeholder groups. We also sought feedback throughout the project from the NCC's Board of Directors. For an overview of what we have heard throughout this process, see the public consultation report.