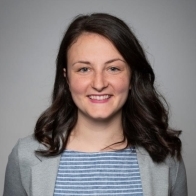 Cassandra Demers
Content Strategist
With the holidays approaching, are you looking for gift ideas? We have put together here our best suggestions inspired by the natural beauty of the National Capital Region. There is something for every taste and budget.
Comfort gift: A Gatineau Park sweater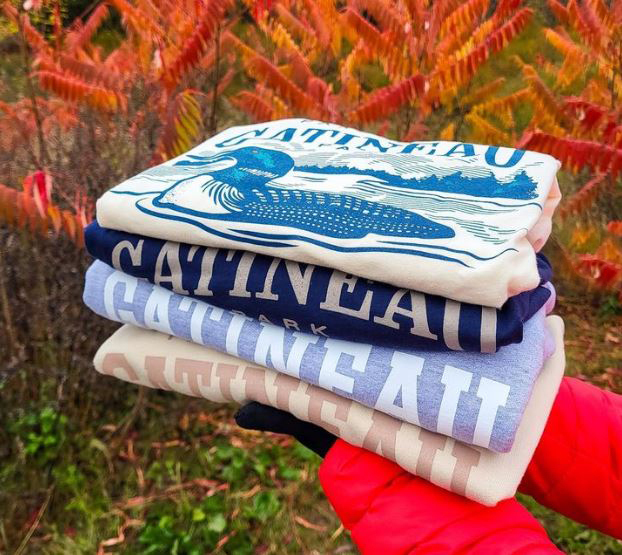 After an outing in -40°C, there's nothing like putting on cozy clothes and sipping a hot drink to warm up. It's very timely! We now offer a selection of comfortable items featuring Gatineau Park, THE conservation park in the region.
This year, we're offering a brand-new selection of Gatineau Park merchandise to suit every taste, including sweaters, bags, hats, and much more! Available exclusively at the Gatineau Park Visitor Centre while quantities last. Also, be on the lookout for new merchandise available later this winter.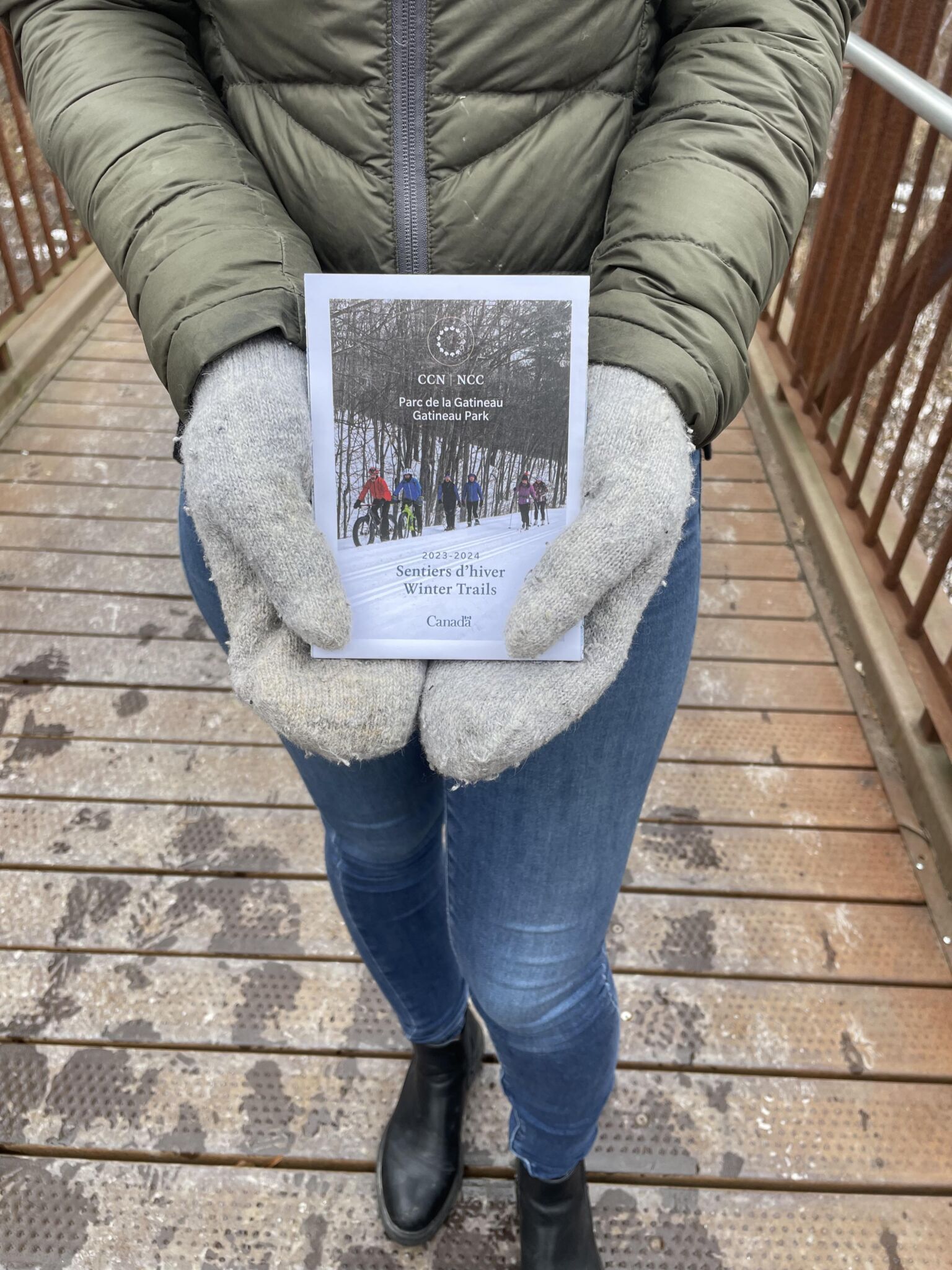 Here's a handy, low-budget gift idea! Our trail maps are ideal for anyone who likes visiting new places in the Gatineau–Ottawa area. And believe us, there's a lot to discover — even for the greatest trail enthusiasts!
A list of sales outlets can be found on the following pages:
A 100% outdoor gift: a season pass for Gatineau Park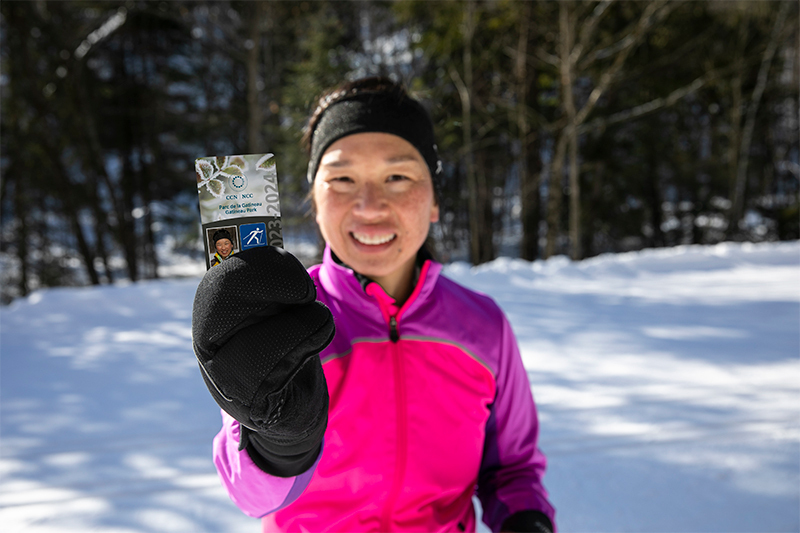 There is a toll for accessing the cross-country ski, snowshoe, and snow biking trails in Gatineau Park. A season pass offers unlimited access to the trails; ideal for outdoor enthusiasts!

A season pass also helps save some money: it's more cost-effective than a day pass as of the 10th ski outing or the 6th snowshoe or snow bike outing.
To give a season pass, you will need: name, address, date of birth, and photo.

Personalized gift: an activity in nature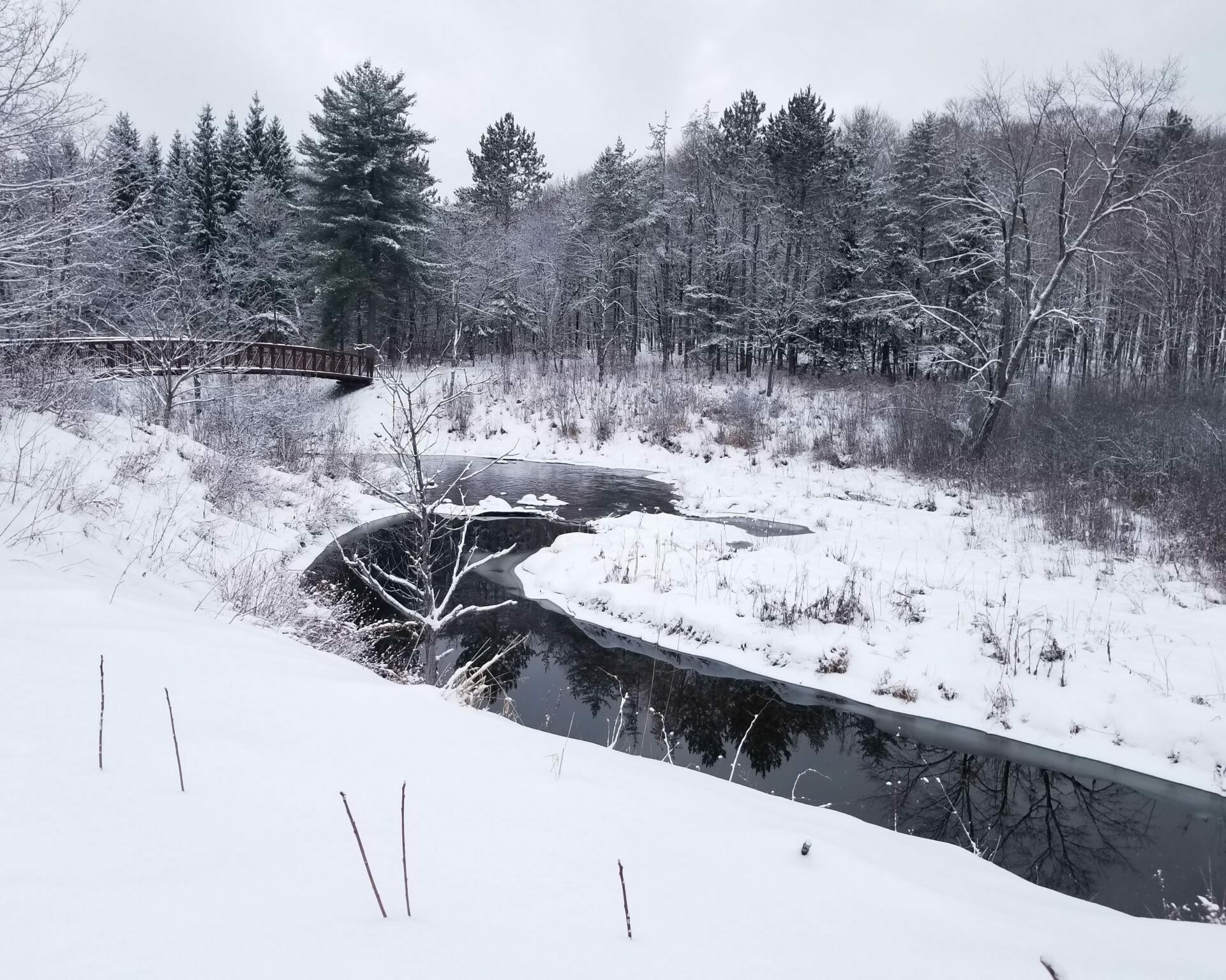 This year, give an activity in nature instead of a physical gift. This 100% customizable gift promises to create fond memories.
How can you give an activity as a gift? It's simple, really!
Plan your activity;
Print our gift coupon and write on it what you have planned;
Give the gift coupon to the lucky person!
In Gatineau–Ottawa, there's no shortage of winter activities. There are over 450 km of trails for walking and hiking, snowshoeing, skiing, and snow biking; toboggan hills; and the largest skating rink in the world.
You can even join a nature interpreter for a moonlit snowshoe where you will discover how animals survive winter in Gatineau Park.
Looking for inspiration? Check out the articles below and give free rein to your imagination.
Important: A gift coupon has no monetary value. If you plan to venture onto toll trails, you will also need to purchase passes.
Meaningful gift: a commemorative plaque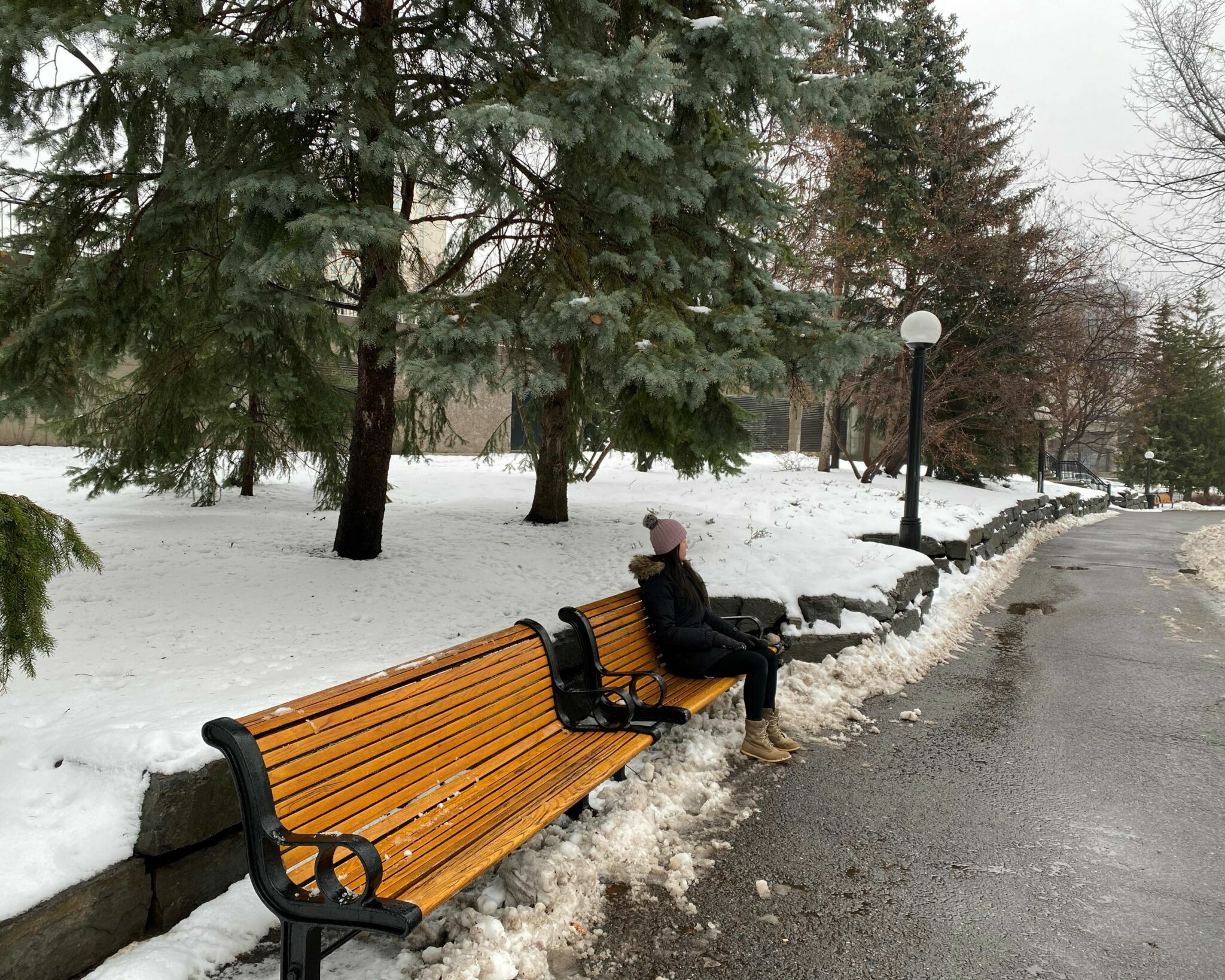 Did you know that you can have a personalized commemorative plaque placed on a bench in some of our parks in Ottawa–Gatineau? This meaningful gift is perfect for recognizing a milestone or honouring a loved one.
The program is offered in parks such as Major's Hill Park, Confederation Park, and Gatineau Park (in a few places), as well as along the Voyageurs Pathway.
---
These gifts inspired by the National Capital Region are sure to delight! So, what will you give your loved ones this year?