Cellphone signal reception varies throughout Gatineau Park. Don't get caught off guard, bring a trail map with you!

Paper maps
Gatineau Park paper maps are on sale at these locations:

Relais plein air (397 Boulevard de la Cité-des-Jeunes, Gatineau)
Tourisme Outaouais (103 Rue Laurier, Gatineau, QC J8X 3V8)
Gatineau Park Visitor Centre (33, Scott Road, Chelsea)
Bushtukah (203 Richmond Rd, Ottawa, ON K1Z 6W4)
World of Maps (1191 Wellington St. W, Ottawa, ON K1Y 2Z6)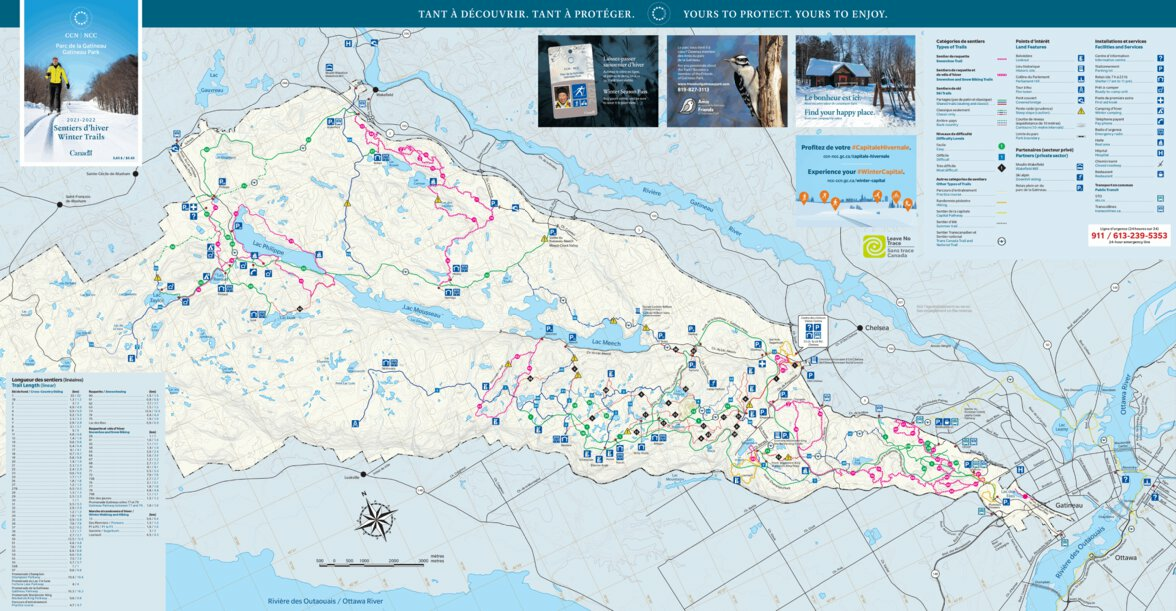 The Gatineau Park Winter Trails map is now georeferenced and available for free though the mobile app Avenza Maps. Using your phone, you can now track your position in the Park at any time, even if there is no cellular signal.
Gatineau Park maps are available for free in PDF format. Download them below.