The NCC is embarking on a process to create a renewed vision for a dynamic Capital destination and a complete community where people can live, work and play. A renewed Master Concept Plan for LeBreton Flats will be informed by early input from the public and key stakeholders.

About the Master Concept Plan
Public input will help inform a new Master Concept Plan outlining a cohesive vision for the 24-hectare site. The site is anchored by two new light rail transit (LRT stations) at Pimisi and Bayview, a revitalized aqueduct water feature, and Nepean Bay with access to the Ottawa River.
The Master Concept Plan will include :

signature public spaces and parks
mixed-use areas, including places for homes, employment, education and more
mobility networks and transportation infrastructure
spaces for possible major attractions
The overarching vision in the Master Concept Plan will enable the NCC to implement the plan in a strategically phased and coordinated manner.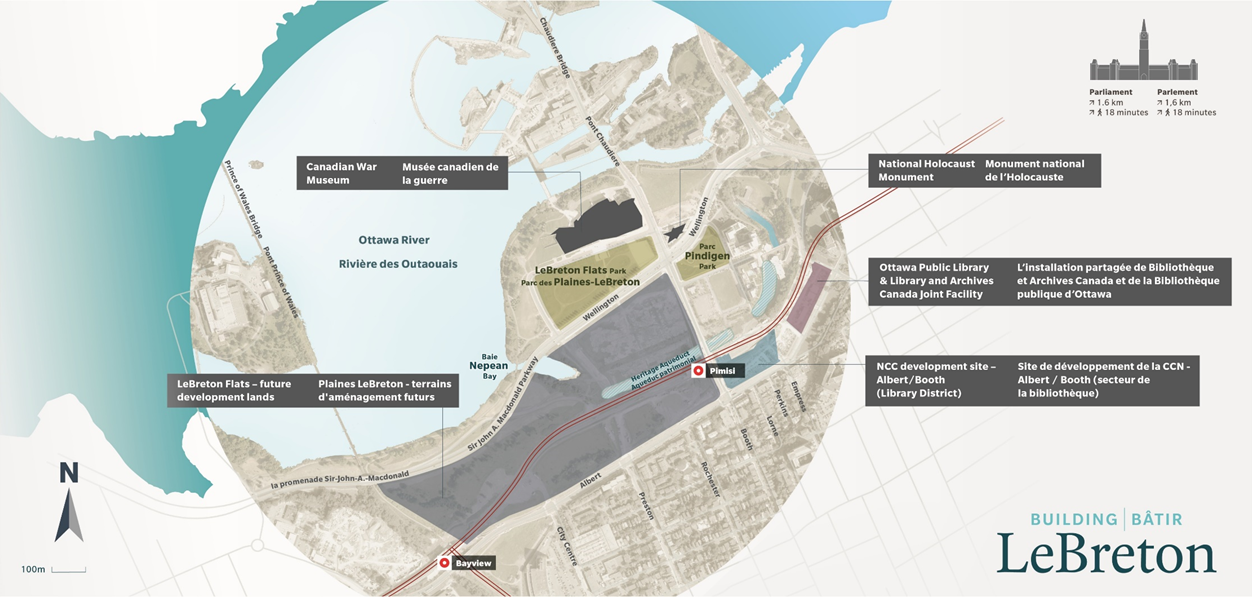 Guiding Principles
The NCC revised the guiding principles based on public input received in June 2019. Here are the updated guiding principles on which the project objectives will be based.
Enhance the Capital Experience
Reflect the national significance of LeBreton Flats by creating an ambitious new Capital destination that celebrates Canada.

Build Community
Create an inclusive place where anyone can live, work and play. Provide for facilities, services and public spaces that are active, lively and flexible and that contribute to community health and well-being.


Value Nature
Prioritize the importance of the environment through design that restores, enhances and protects the natural features of the site, and provides greater accessibility to waterways. Utilize green infrastructure, promote biodiversity and create new green spaces.


Create Connections
Connect people and place by creating interactive public spaces and linking to amenities and surrounding communities. Build on access to LRT, and establish active transportation networks using a Vision Zero approach.


Foster Sustainability and Innovation
Embed a culture of excellence throughout the life cycle of the project, and provide opportunities for innovation in design and sustainability. Build in climate mitigation and resiliency measures to aim to achieve a zero carbon community.


Honour the Past
Honour and interpret the role LeBreton Flats has played as a place of significance for Indigenous peoples and in the development of the Capital, and connect this story to the site's future. Recognize the lasting effects of important milestones such as the community's expropriation.


Make It Happen
Ground the vision in a strategic implementation approach supported by market feasibility. Consult with the public and collaborate with partners to support timely progress and generate social, environmental and economic returns.

Process and Timeline

The Building LeBreton project was launched following the cancellation of the previous LeBreton redevelopment project.
The first public consultation on the Building LeBreton project was held on June 18.
Outreach to key stakeholders is ongoing, including arts, culture and heritage groups, affordable housing providers and advocates, home builders, institutions and other community groups.
Following a competitive process, the NCC hired a team of experts led by
02 Planning + Design
. 02 launched an integrated design process informed by input from the public consultation.
A second public consultation on the draft Master Concept Plan will be held.
The NCC will launch a call for proposals to develop a section of LeBreton Flats adjacent to the future Ottawa Public Library–Library and Archives joint facility as part of an existing Library District vision.
The NCC Board of Directors will consider approval of the recommended new Master Concept Plan for LeBreton Flats.
The City of Ottawa will consider an application to amend the Official Plan to implement the policies in the LeBreton Flats Master Concept Plan.

A World-Class Project
The Building LeBreton project will build on past experience and global best practices to create a lively fusion of world-class public-realm amenities with residential, commercial, cultural and social elements.
Here are some other cities we are looking to for inspiration: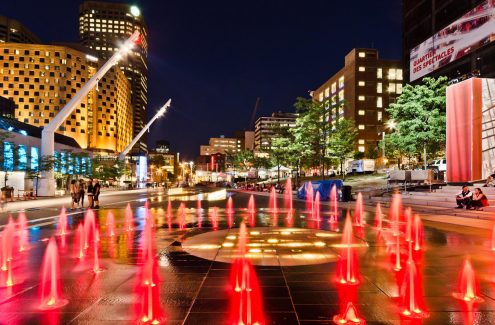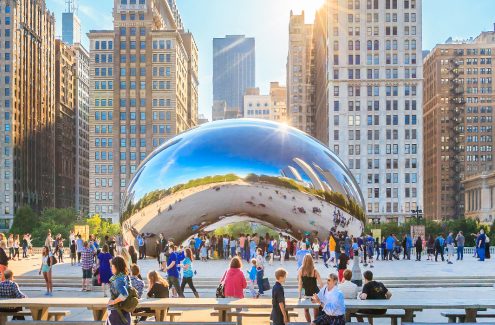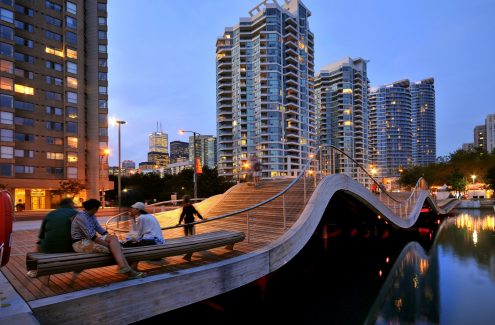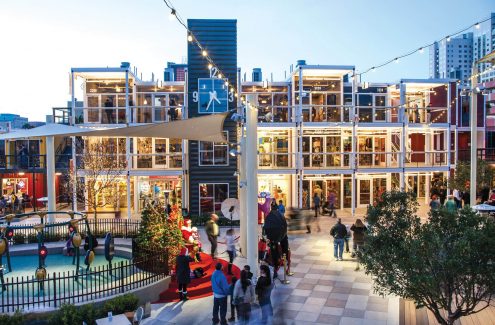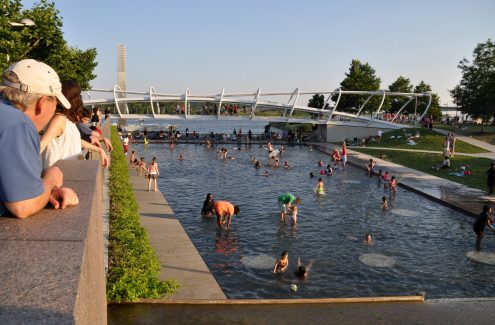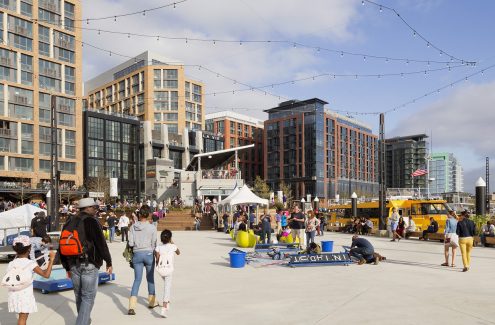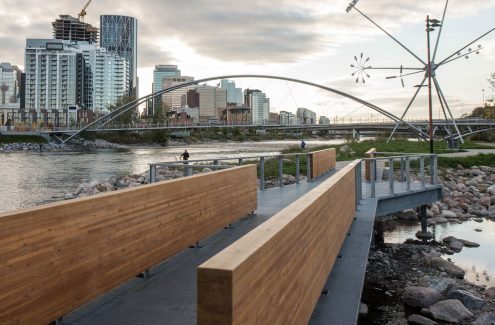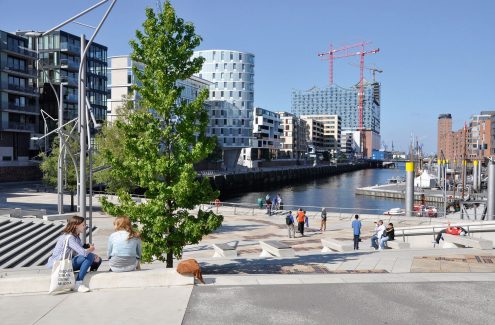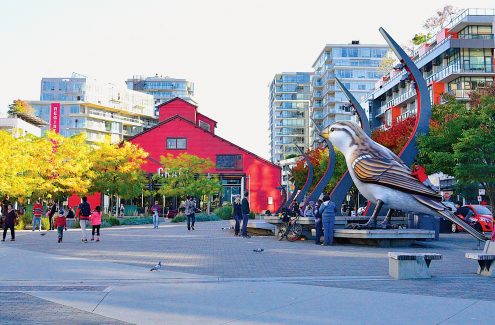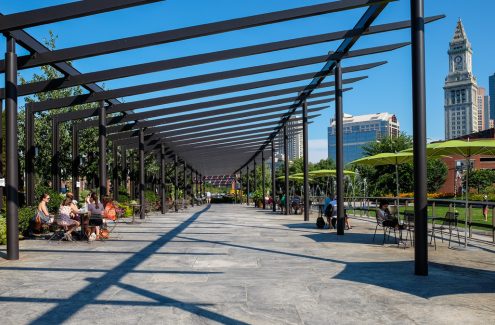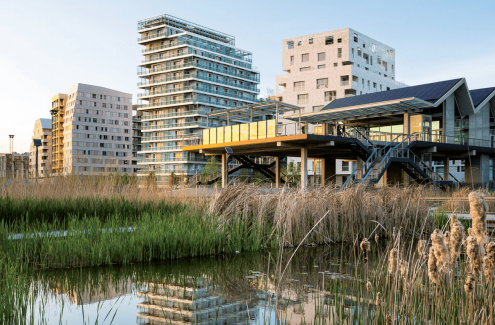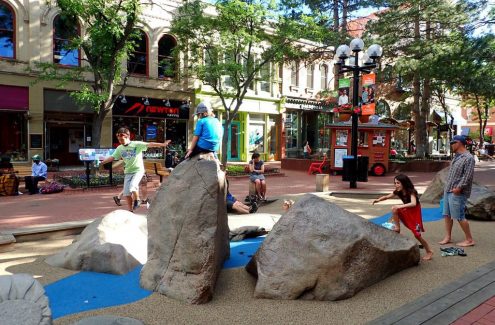 Click here for the full slideshow.
History of LeBreton Flats
The NCC became custodian of LeBreton Flats in the early 1960s. This site, located just 1.5 kilometres west of the Capital's Parliamentary Precinct and central business district, is steeped in Canada's history.

Related projects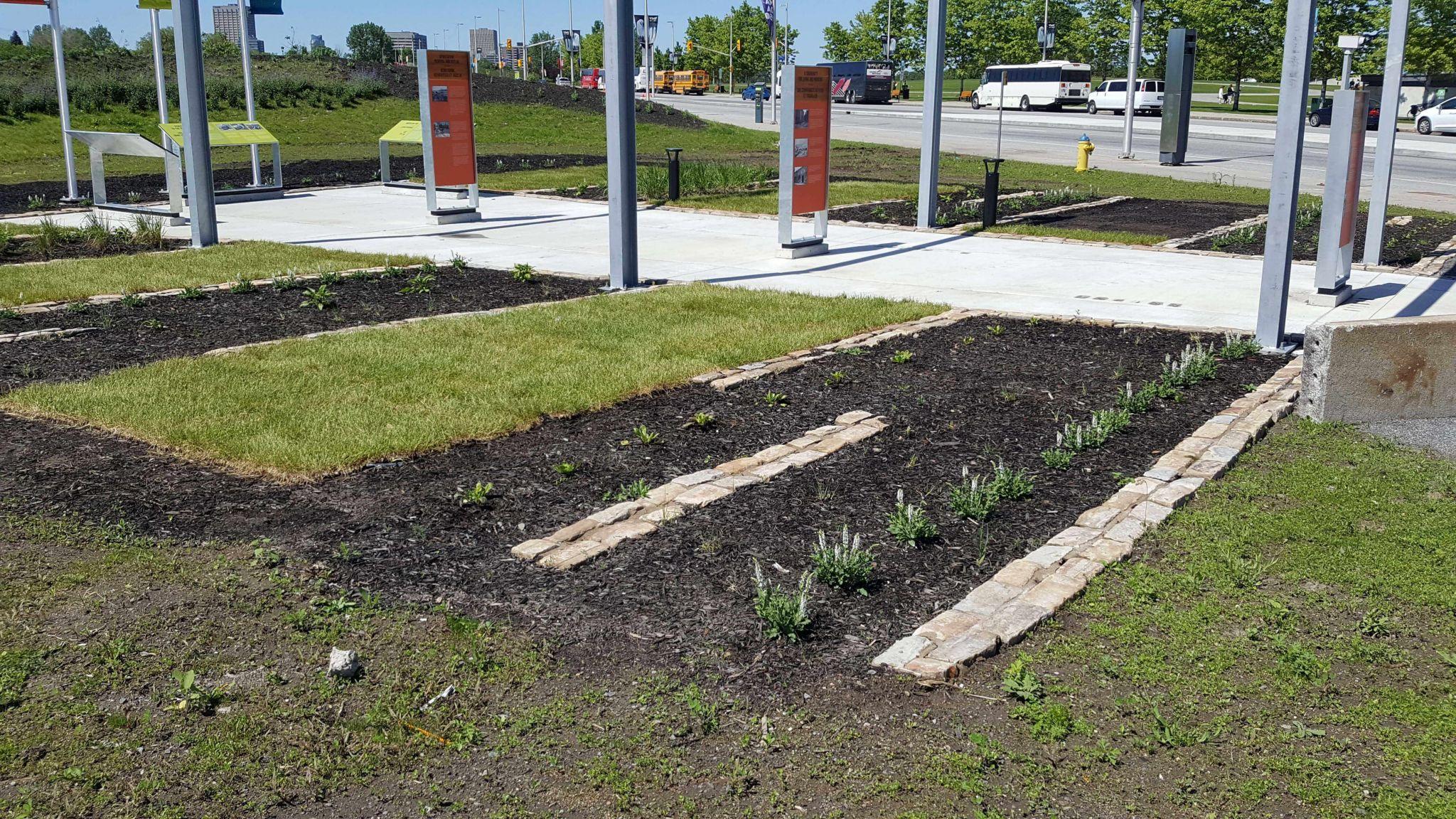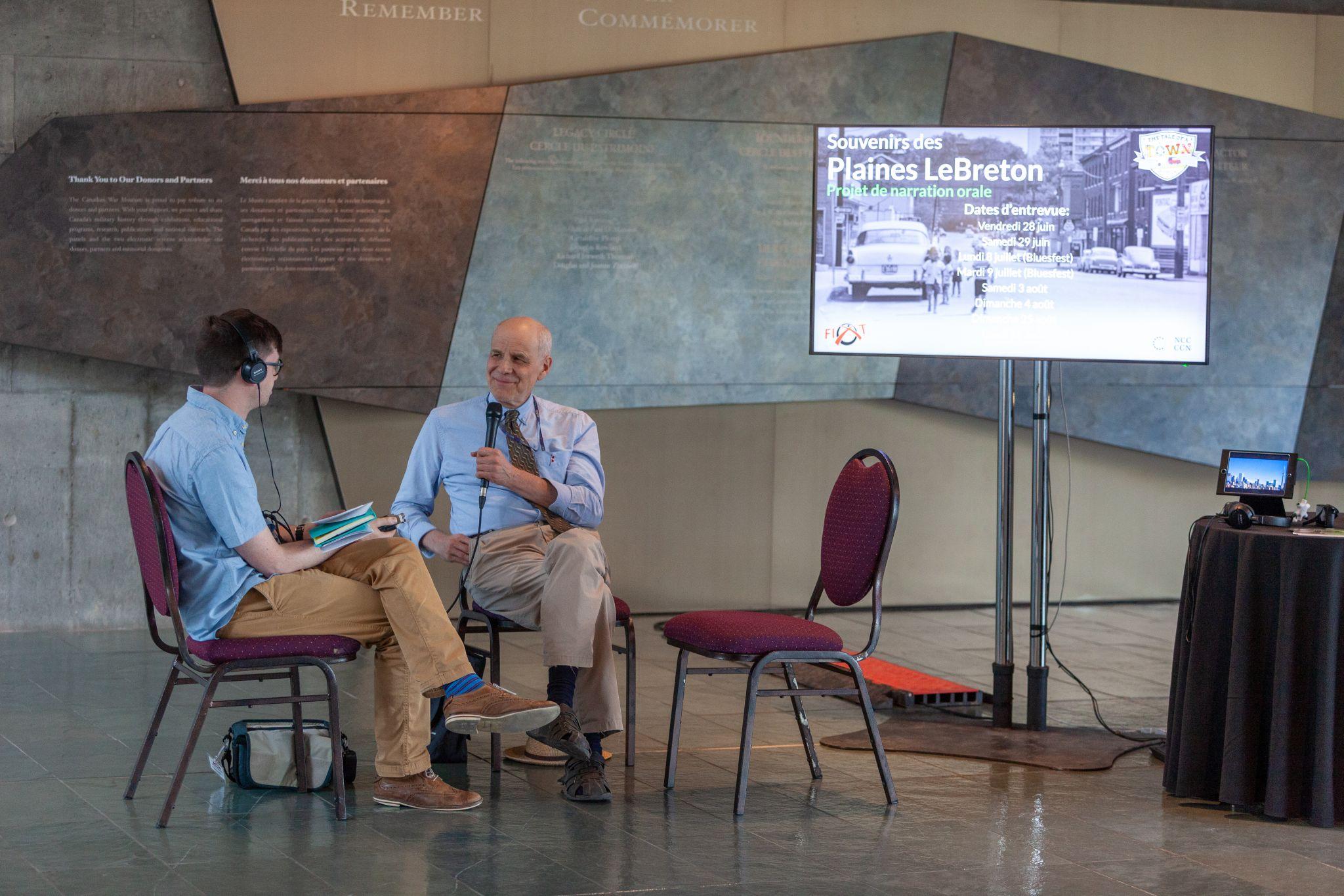 Memories of LeBreton Flats
We partnered with Tale of a Town to capture the collective community memory of LeBreton Flats, one story at a time. These stories will be used in short animated documentaries.
Sign up for one or more of our newsletters