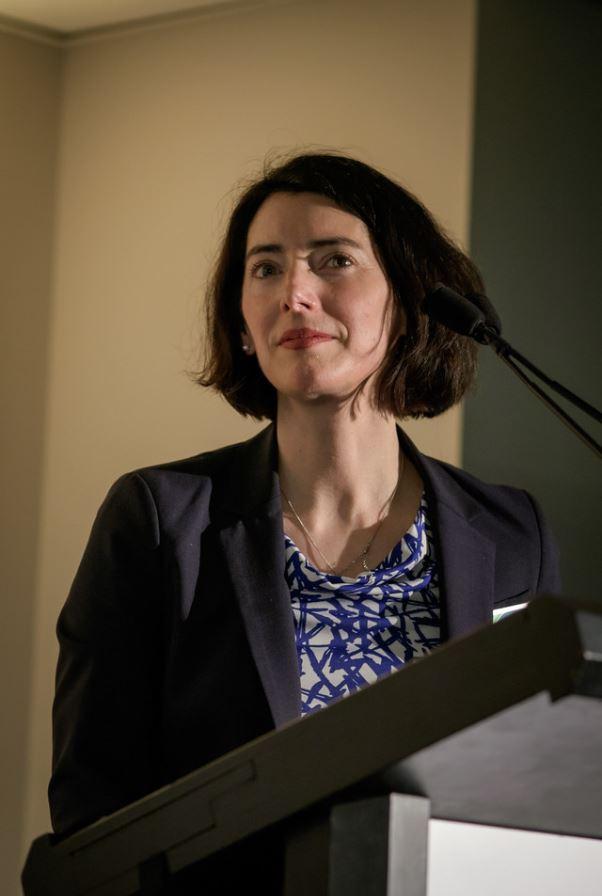 Heather Thomson
Manager Heritage Program
Last Updated: Thursday, July 2, 2020
One of the best things about heritage planning is the people who work in this remarkable field. Passion is something that so many people in this work share — not only a passion for history, but also a passion for conserving what makes places special and gives them value, recognizing the legacy of the past as we plan for the future of these places.
A planning degree gives one a breadth of perception that not all specializations can bring to the table. In this job, it is critical to be able to see the big picture, and to work with multidisciplinary teams and stakeholders. Planning is a wonderful training ground for these things. And I have been fortunate to have been mentored by many inspiring heritage planning professionals throughout my career.
This is my story...
"What are you ever going to do with a history degree?" I can't say how many times I was asked that question — not to mention how many times I asked it of myself. I had fallen in love with history in university and, as I came to the end of my undergraduate degree, I wondered if I could find a way to build a career around it. Upon graduation, I was lucky enough to do an internship with the Heritage Canada Foundation (now the National Trust for Canada), and it was there that I discovered the emerging field of heritage planning.
Working on projects to conserve heritage buildings and districts, and highlight the history of these places led me to pursue a master's degree in Urban and Regional Planning at the University of Waterloo. Waterloo's Heritage Resources Centre gave students access to real-world projects in heritage planning and conservation. I was exposed to Indigenous heritage issues, community heritage initiatives and cultural landscape projects, such as recognizing the Grand River as a Canadian Heritage River.

Since then, the field of heritage planning has grown and evolved: from a handful of non-governmental organizations (NGOs), consultants and civil servants, to hundreds of consulting firms and a wide network of heritage planners in municipalities and government departments across the country.
In my career, I have worked with a broad range of organizations on a variety of projects. These have included designating heritage properties, forming municipal heritage committees, amending heritage policy and legislation, developing guidelines and training tools, managing historical plaque programs, guiding interventions on landmark buildings, developing historic site management plans, and reviewing and advising on municipal plans and development proposals for heritage places.
In my current role at the National Capital Commission, I advise on heritage planning and conservation for federal lands in Canada's Capital, including the Parliamentary Precinct, the official residences, urban lands, Canada's Capital Greenbelt and Gatineau Park. It is a dynamic and challenging role, involving an extraordinary wealth of heritage places — from ancient archaeological sites, to 19th century farmsteads, to stately mansions, to the Rideau Canal UNESCO World Heritage Site.
I have the privilege, for example, of meeting to discuss a construction project on Parliament Hill in the morning, and then tromping through a field to look at an old barn in the afternoon. I have the opportunity to get involved in some beautiful restoration projects, as well as projects to transform old, underused spaces into vibrant, new places.
Today, whenever I have an opportunity to work with a student or young professional interested in history, I never hesitate to recommend heritage planning as a career. There are so many opportunities in the public, private and not-for-profit sectors to bring a heritage lens to planning work. As former chief planner for the city of Toronto Jennifer Keesmaat has said, "Heritage planning is good planning!"
Planning for the past most definitely has a bright future.
This post originally appeared in the Ontario Planning Journal.