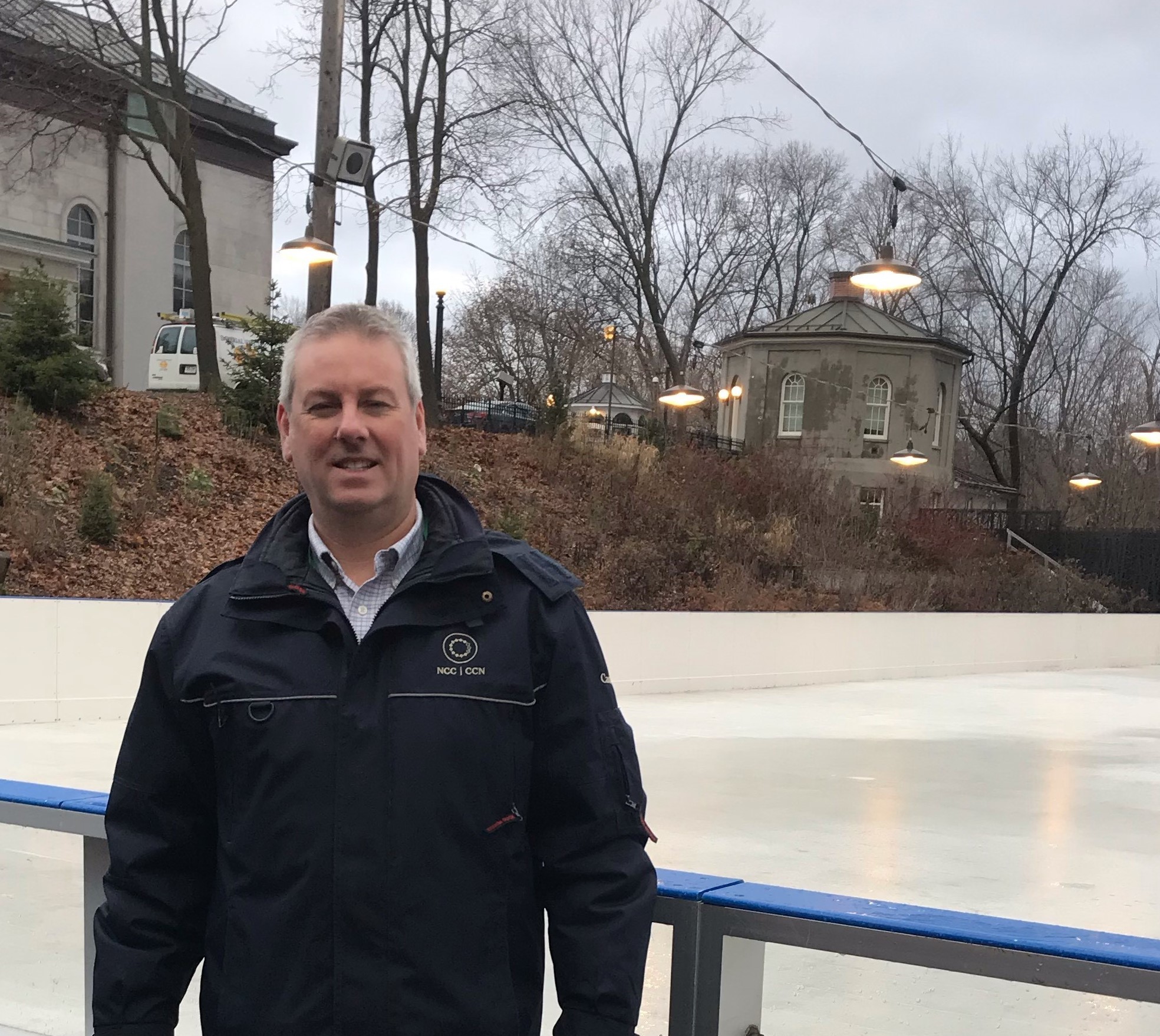 Nicholas Westwood
Manager, Grounds and Greenhouses
Last Updated: Monday, December 5, 2022
My role as manager, Grounds and Greenhouses, of the official residences involves spending most of my days on the grounds of Rideau Hall. People are intrigued by this beautiful official residence, and often ask me for tidbits of information that I can share about its history. One of my favourite stories is how the Dairy Building, which was once used for milking cows, was turned into a winter wonderland for Canada's 150th anniversary. I think that skating on the rink at Rideau Hall is a must-do winter experience for anyone's bucket list.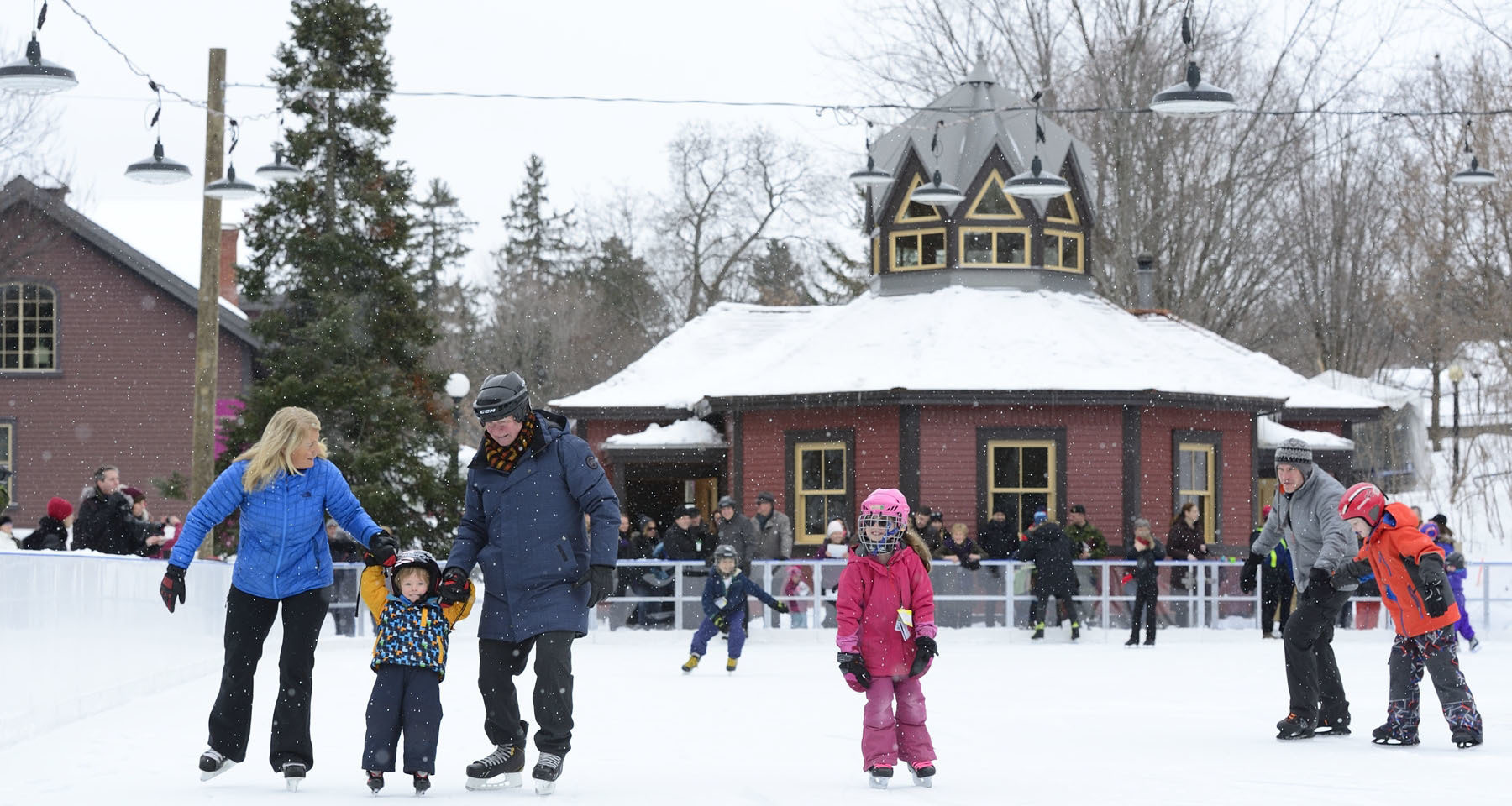 The Dairy Building

The Dairy Building was constructed in 1895, and was originally a service building. It represented one of several improvements to agriculture that Governor General Lord Aberdeen brought to Rideau Hall. In the Dairy Building, the milk from Rideau Hall's cows was collected, stored and cooled; the cream was separated; and butter and cheese were produced.

Between 1895 and 1916, the Dairy Building was located next to the skating rink, but was moved 50 metres away in 1916. Today, it stands close to the original location where it was constructed over 121 years ago. The building's octagonal form and decorative cupola lend it real architectural distinction, and the NCC has preserved it as part of Canada's cultural heritage. It was designated as a Government of Canada Recognized Federal Heritage Building in 1987.


Restoration of the Dairy Building
We restored the Dairy Building at Rideau Hall, and gave it new life as the Winter Pavilion in 2017. You'll now see it as a skating shelter and meeting place next to the Rideau Hall skating rink. It also features an exhibition on winter festivities and sports at Rideau Hall.
Here's what the restoration involved:
With guidance from the Federal Heritage Buildings Review Office, the dismantling of the Dairy Building was done in sections during the summer and fall of 2016. Each of the octagonal walls of the building was separated from the adjoining section, keeping the interior finishes intact.
The walls were loaded onto trucks, and transported to an off-site facility, where the remediation work took place in a protected environment by a contractor skilled in heritage restoration. The walls were further disassembled, and remediation was done, often piece by piece. Each piece was numbered so that it could be reassembled back to its original position within the building.
Once repaired, the various components were transported to the new location next to the skating rink for reassembly on a new concrete slab.
Come and enjoy the winter experience!
The Winter Pavilion is located next to the Rideau Hall skating rink, which is generally open for public skating during winter. The rink is managed by the governor general's team at Rideau Hall.