Allison Eagen
Manager, Public Programs and Communications, Gatineau Park
Gatineau Park is much more than a scenic playground: it is the national capital's conservation park. As more and more people discover the beauty of its mountains, forests and lakes, it is more important than ever that we all do our part to protect this national treasure.
Gatineau Park: a natural oasis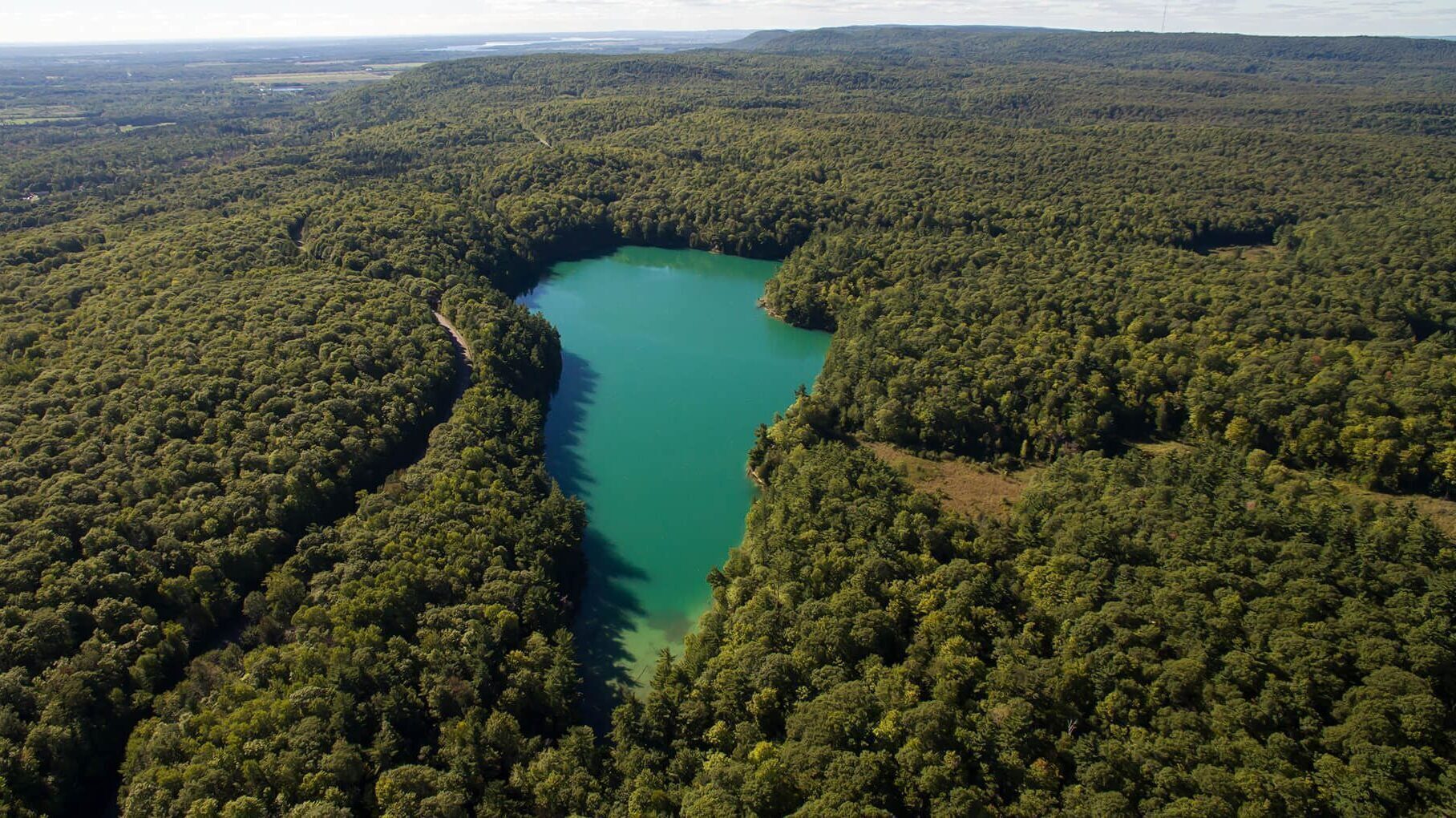 Gatineau Park is the largest green space in the National Capital Region – covering 7.7% of its total area. Renowned for its rich biodiversity, the Park is a sanctuary for over one hundred species of plants and animals at risk. It also contributes to controlling the quality of our air, filtering our water, storing carbon and regulating climate.
The Park is unique in that it is situated in the heart of the National Capital Region. 90% of visits come from locals – which makes sense considering how close to the city the Park is located.

The more, the (not so) merrier
Gatineau Park receives 2.6 million visits every year – making it the second most visited park in Canada. Despite being 18 times smaller than Banff National Park, it receives more visits per square foot.
Not so long ago, Gatineau Park had distinct low and peak periods. This gave wildlife and ecosystems time and space to thrive, undisturbed. In recent years, the Park has grown in popularity and is seeing a constant and increased stream of visitors, in all seasons.
This brings many challenges:
Fewer quality habitats and smaller habitats for species
Disturbance of sensitive species
Introduction of invasive species
Erosion of trails
More user conflicts and more crowding
One person, one trail or one activity may not have much of an impact. But with the high number of visits Gatineau Park experiences, there is a cumulative impact on the soil, plants, and wildlife.
Balancing conservation and recreation
For future generations to continue to enjoy this national treasure, we must strike a balance between conservation and recreation.
Trails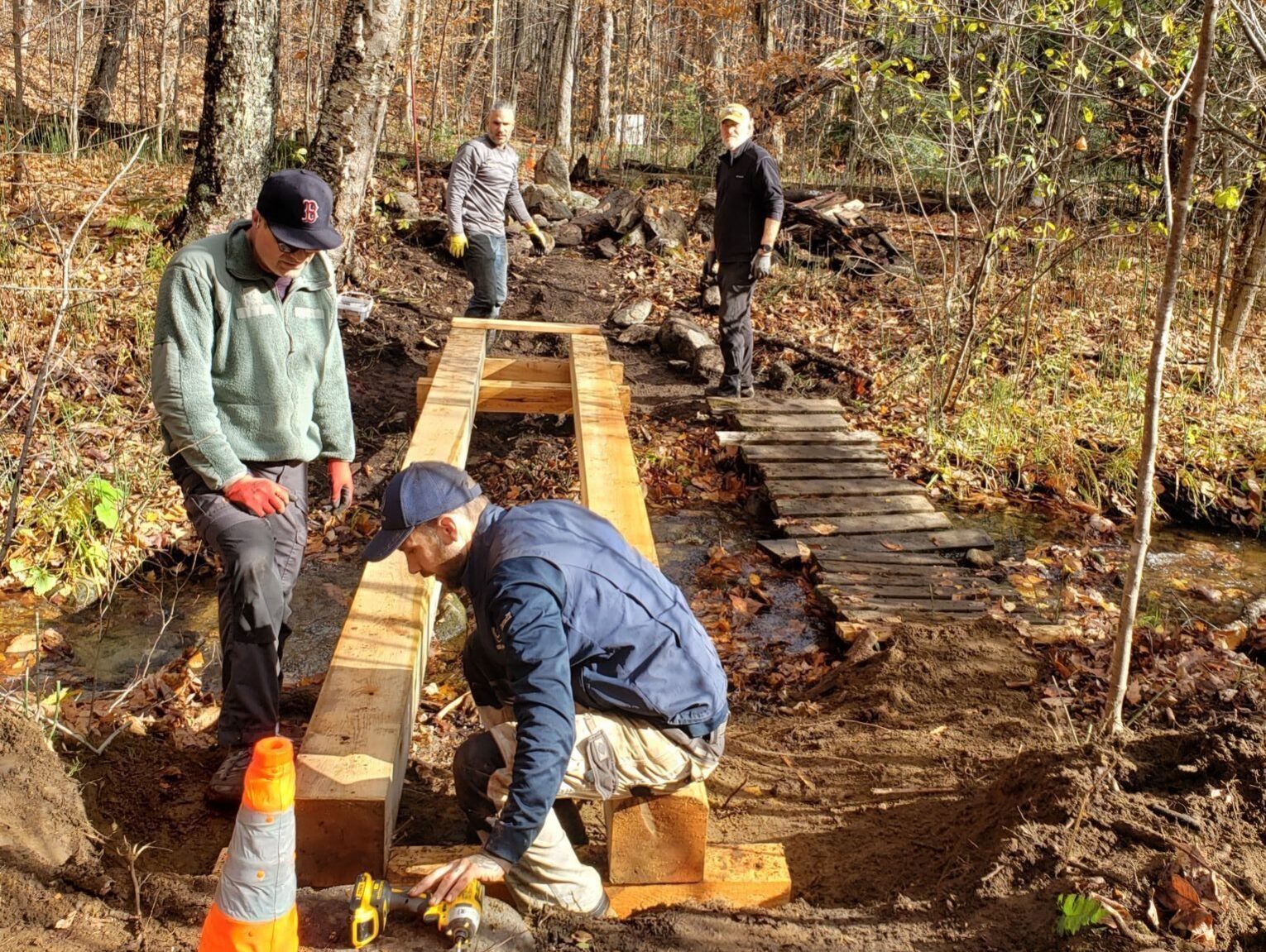 Gatineau Park is made up of a network of official trails identified on our seasonal trail maps. Over the years, some unofficial trails have sprung up. Unlike official trails, that are planned out to protect fragile habitats, unofficial trails can fragment habitats, harm ecosystems and complicate search and rescue operations. This is why we do not allow activities outside of the official trail network in any season.
The Responsible Trail Management project has been tackling the issue of unofficial trails in the Park. Its main objective is to find common ground between recreation and conservation perspectives. Unofficial trails are either integrated into the official network or restored to a natural state.
To date, the project has added almost 100 km of unofficial trails, approved by our biologists, into the official network. Even better, the project turned passionate park users, some of whom may have contributed to the development of these unofficial trails in the first place, into proud Park advocates united in this mission.
Activities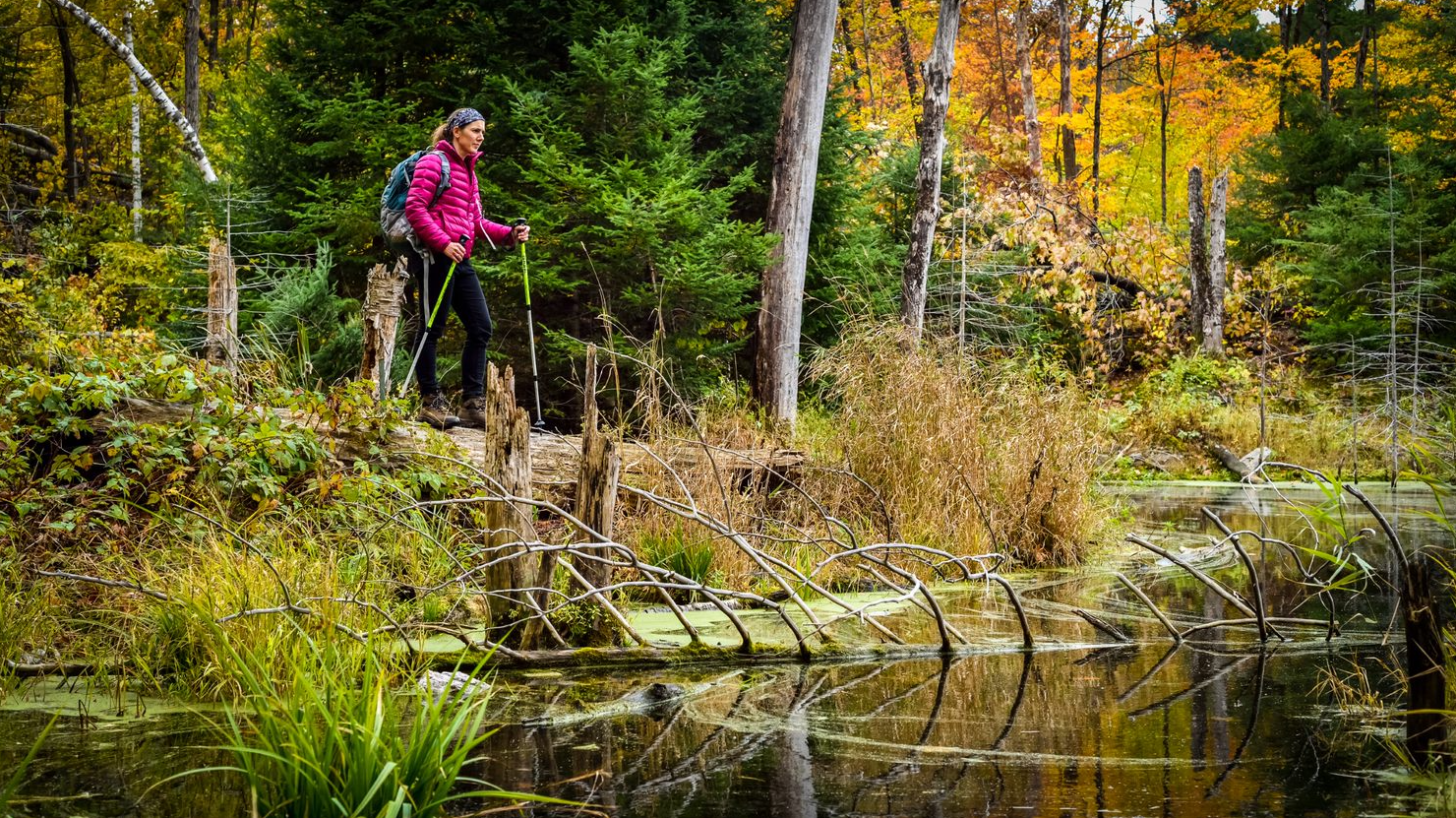 The Park is a paradise for a variety of activities including hiking, cycling, swimming, skiing and snowshoeing. The Park isn't big enough for all activities to have dedicated trails and spaces, so many are shared. This can sometimes lead to conflicts among users, and conflicting views as to what makes for an optimal Gatineau Park experience.
We also try to keep space for activities that are often overlooked as recreation, such as forest bathing, bird watching, and nature photography. These offer unique ways to connect with and appreciate Gatineau Park.
Traffic
A 2016 study found that almost all visitors to Gatineau Park access it by personal vehicle. This is a source of traffic congestion, wildlife collisions, greenhouse gas emissions and feelings of a lack of safety on roads.
This has been a growing issue over the past years. It's especially true on the Parkway network, a set of three scenic routes (Gatineau Parkway, Champlain Parkway, and Fortune Lake Parkway) running through the southern section of the Park.
Here are some of our recent initiatives to encourage people to visit the Park in sustainable ways:
While we have made progress, we recognize that we still have work to do. We are actively working with our partners to improve public transit services and expand our shuttle service, including during the week.
---
Preserving Gatineau Park for future generations is a collective responsibility. You can support the Park's conservation mission by being a responsible user, and by getting involved.
Here are ways you can help:
Let's work together to protect Gatineau Park, a place where nature and people strike a delicate and sustainable balance.