There is a variety of experiences to choose from when camping in Gatineau Park, whether you want to use your own equipment or rent ours.
All sites include parking, firepit with grill and picnic table. For details about a specific site or accomodation, check the site information provided in the reservation system.
Due to upcoming infrastructure work, some of the campsites and ready-to-camp units will not be available starting September 6, 2022.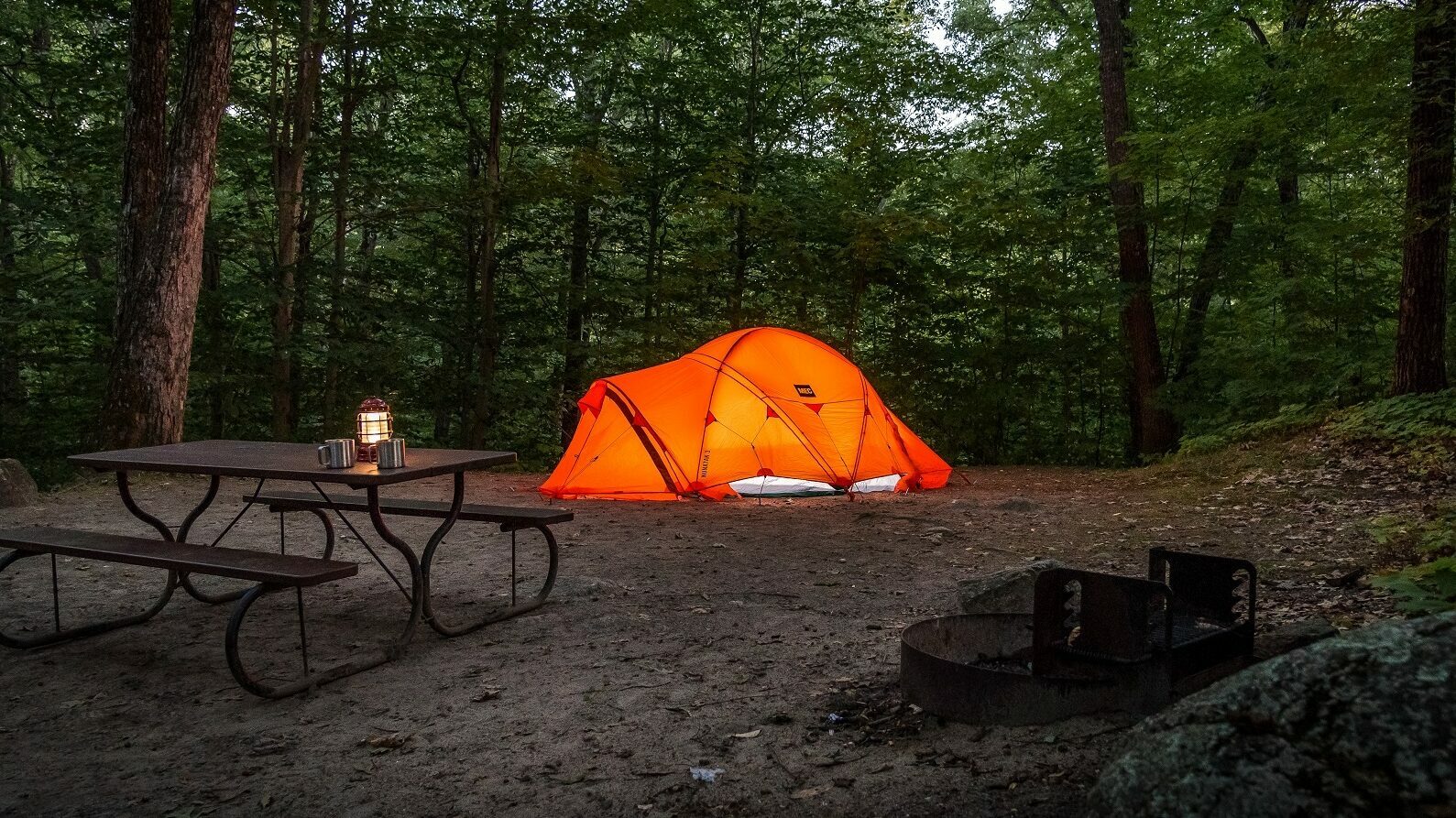 Campsites for tents and trailers
Close to 260 unserviced campsites can accommodate tents, trailers and recreational vehicles (21-foot and larger). A few campsites are wheelchair accessible, and some tent-only sites are walk-in access.
Capacity: 4 adults or a family (2 adults with children)
Campsites for groups
Our large and private group sites are perfect for schools and community groups. They offer more intimate setting for groups, as well as more flexibility in terms of camp placement and set-up. There are three sites at Renaud Lake and one at La Pêche Lake.
Renaud Lake sector (Philippe Lake) capacity: 75 guests
La Pêche Lake: 25 guests

Canoe-camping sites
There are about 30 campsites spread over 12 spots on the lake, ranging from a 30-minute to a 90-minute paddle in. Each site is equipped with a dry toilet, hangers for food and garbage, firewood and fire pit. You must bring your own water. Canoe and kayak rentals available.
Capacity: 3 guests
Ready-to-camp units
All ready-to-camp units are equiped with bunk beds, table and chairs, cooking items, solar-powered light, wood stove, refrigerator, cooking surface, fire pit with grill, picnic table, private dry toilet, and parking for one vehicle.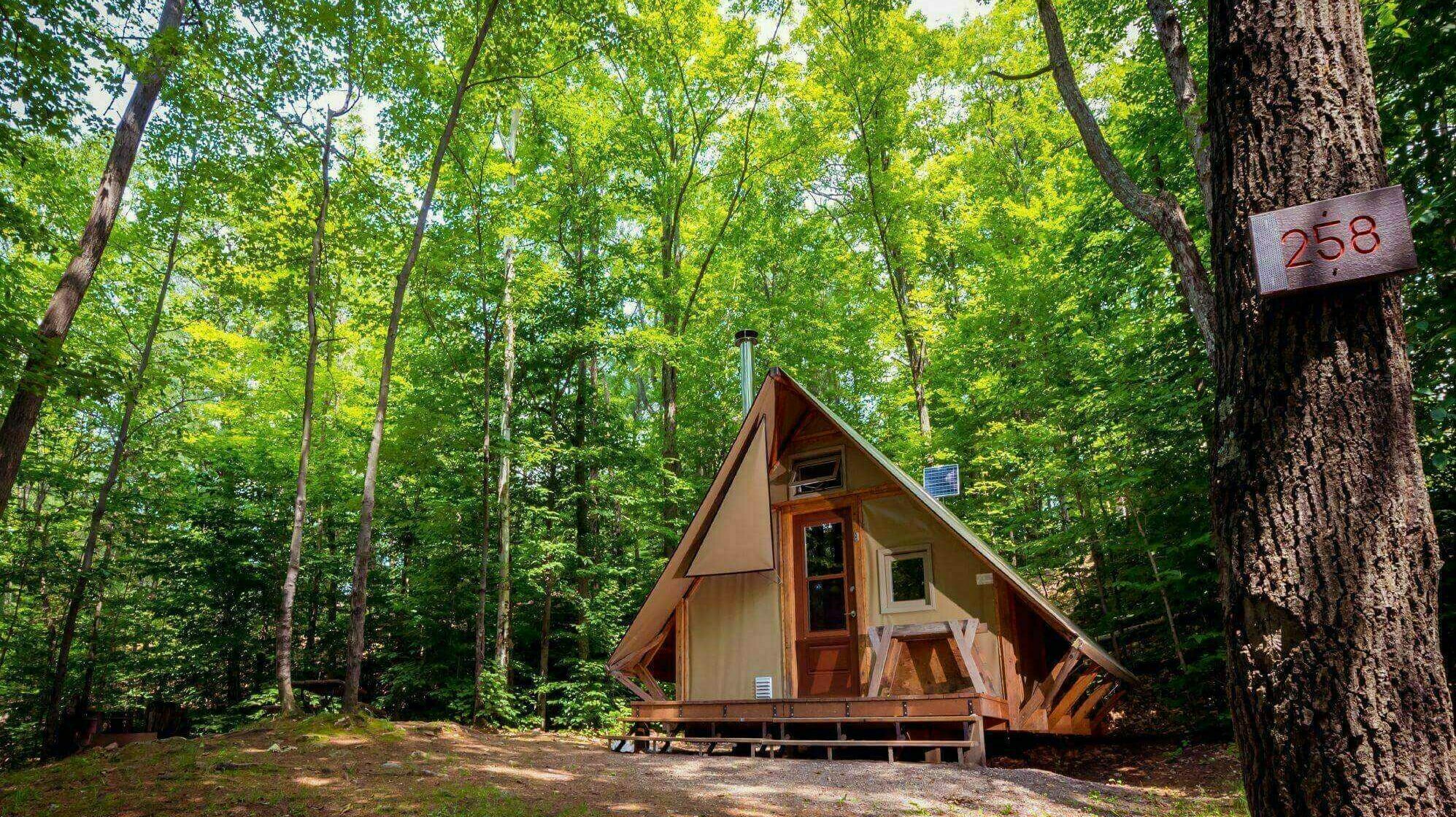 Four-Season Tents
Halfway between a tent and a rustic cabin, the four-season tents provide extra comfort in nature. Featuring a prospector tent-style design, the V-roof tents offer a unique outdoors experience with some basic amenities.
Sites 254, 255, 257, 258 (Philippe Lake sector)
Sites R3 and R8 (Renaud Lake sector)
Capacity: 4 guests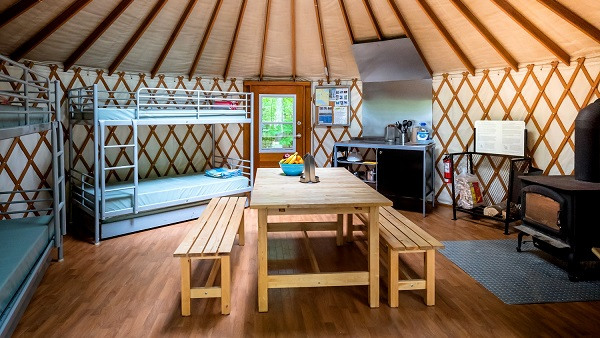 Yurts
Looking for some extra comfort? These popular units may do the trick! Yurts are a circular structure with a cone-shaped roof and skylight, set on a wooden platform.
Wanakiwin* and Woodsia (Philippe Lake sector)
Ohomisi and Taylor (Taylor Lake sector)
*Wanakiwin yurt is universally accessible.
Capacity: 6 guests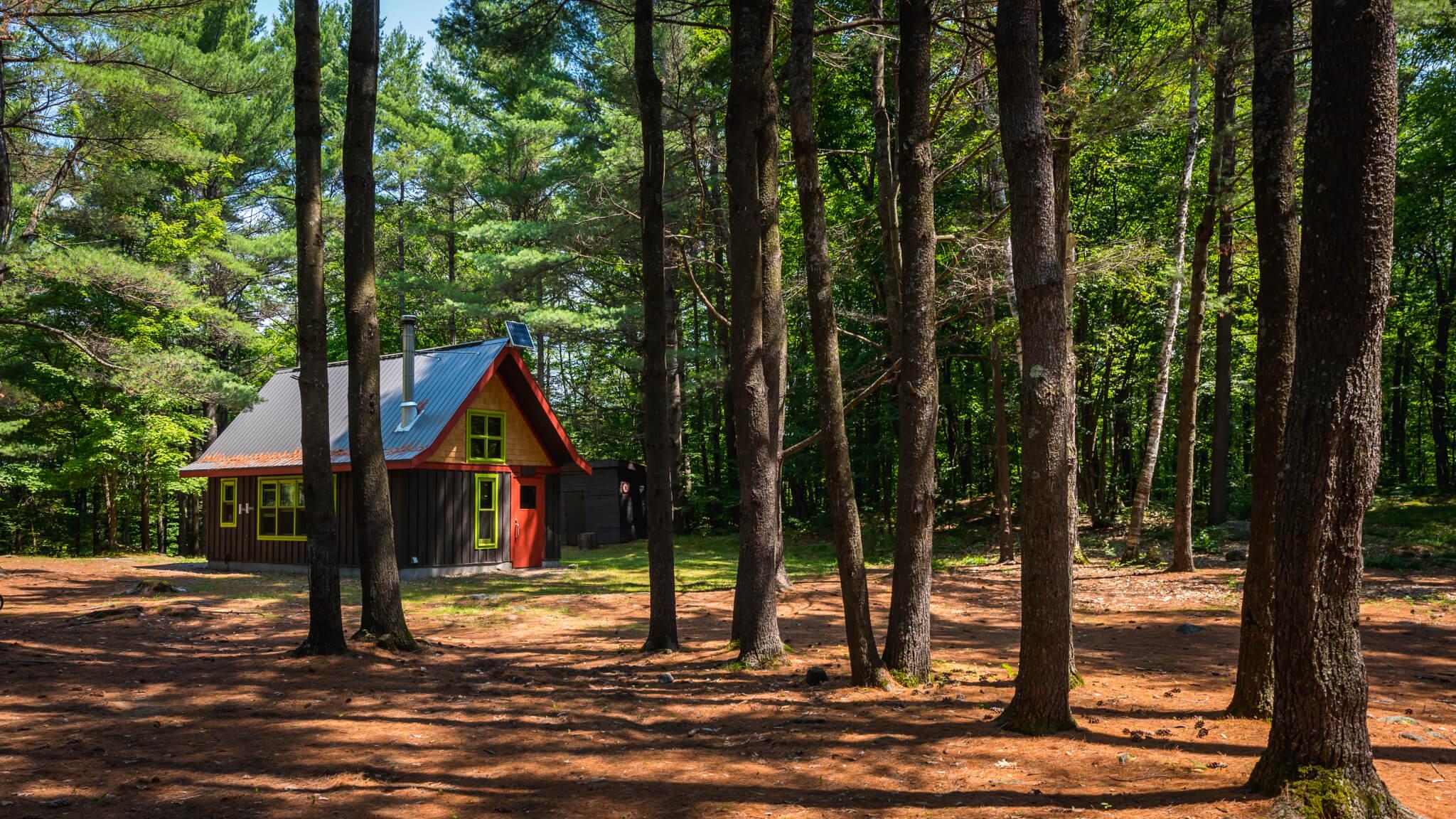 Cabins
Located large private sites, these wooden structures are the ideal getaway for those looking for a unique experience in the great outdoors.
The Pines and Philippe (Renaud Lake sector)
Capacity: 6 to 10 guests