Local Foods
The Greenbelt is a good place to farm. Visitors to Ottawa's Greenbelt can purchase a variety of fruits, vegetables and herbs from farm stands. The locally grown food can also be purchased at several farmers' markets within the city. Field crops such as corn, soybeans, wheat and hay are grown widely in the Greenbelt. Several farms produce milk and meat. Find out more in the Ottawa Buy Local Food Guide.
Sustainable Agriculture and Food Strategy
Many major cities are recognizing the importance of agriculture as food needs grow, while land and soil are becoming increasingly scarce. The NCC is developing a strategy to integrate food and agriculture into the planning of the Capital.
The Sustainable Agriculture and Food Strategy aims to:

enhance sustainable use of resources;
strengthen regional food resiliency;
increase diversification of farms and products; and
increase visibility and connectivity with local communities.
Sustainable agriculture in the Greenbelt
Sustainable agriculture in the Greenbelt integrates environmental stewardship, economic profitability and social responsibility. The Greenbelt farming sector includes 5,400 hectares of good quality farmland. The land quality and the favourable climate mean that a wide variety of crops can be produced by Greenbelt farmers.
Close to 1.5 million residents live in Canada's Capital Region. This provides an opportunity to develop a vibrant, dynamic farming sector where small and medium-sized farms can respond to local consumers' demands. The popularity of the local food movement and the resulting demand create a sustainable future for Greenbelt farms.
Many of the farmers in the Greenbelt are already adopting sustainable agriculture practices, including:
Precision agriculture: Many of our farmers use satellite and Geographic Information Systems (GIS) technology to increase sustainability of field crops by minimizing required inputs and maximizing productivity
Organic farming: We strongly encourage organic agriculture in the Greenbelt. Currently, five farms in the Greenbelt have organic certification. Many of the Greenbelt farmers who are not organic producers are minimizing the use of pesticides.
Barn rehabilitation strategy
Did you know that there are 84 historically significant agricultural barns in the Greenbelt? The large majority of these barns are used for crop storage, cold storage, packaging and processing, as well as to house livestock. In an effort to preserve the rich rural landscapes and heritage features of Canada's Capital Greenbelt, the NCC plans to renovate and restore these barns, and adapt them for modern farming and commercial operations. We will begin implementing the strategy in 2017, starting with the barns that are in critical to fair condition.

Farm rentals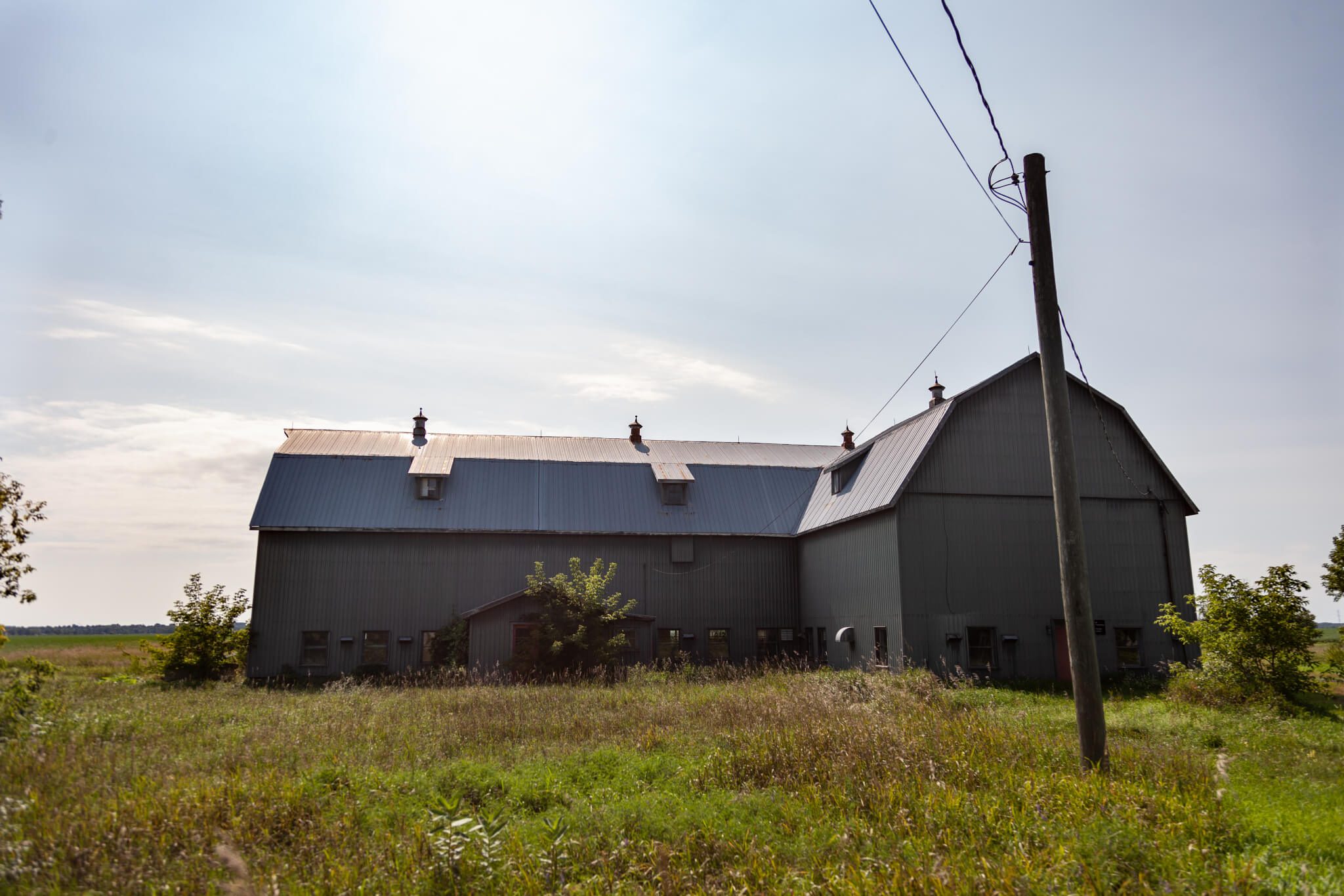 Greenbelt farms are owned by the NCC and rented to farmers
Interested in renting a farm in the Greenbelt? Visit our NCC Greenbelt Farm Rentals section.