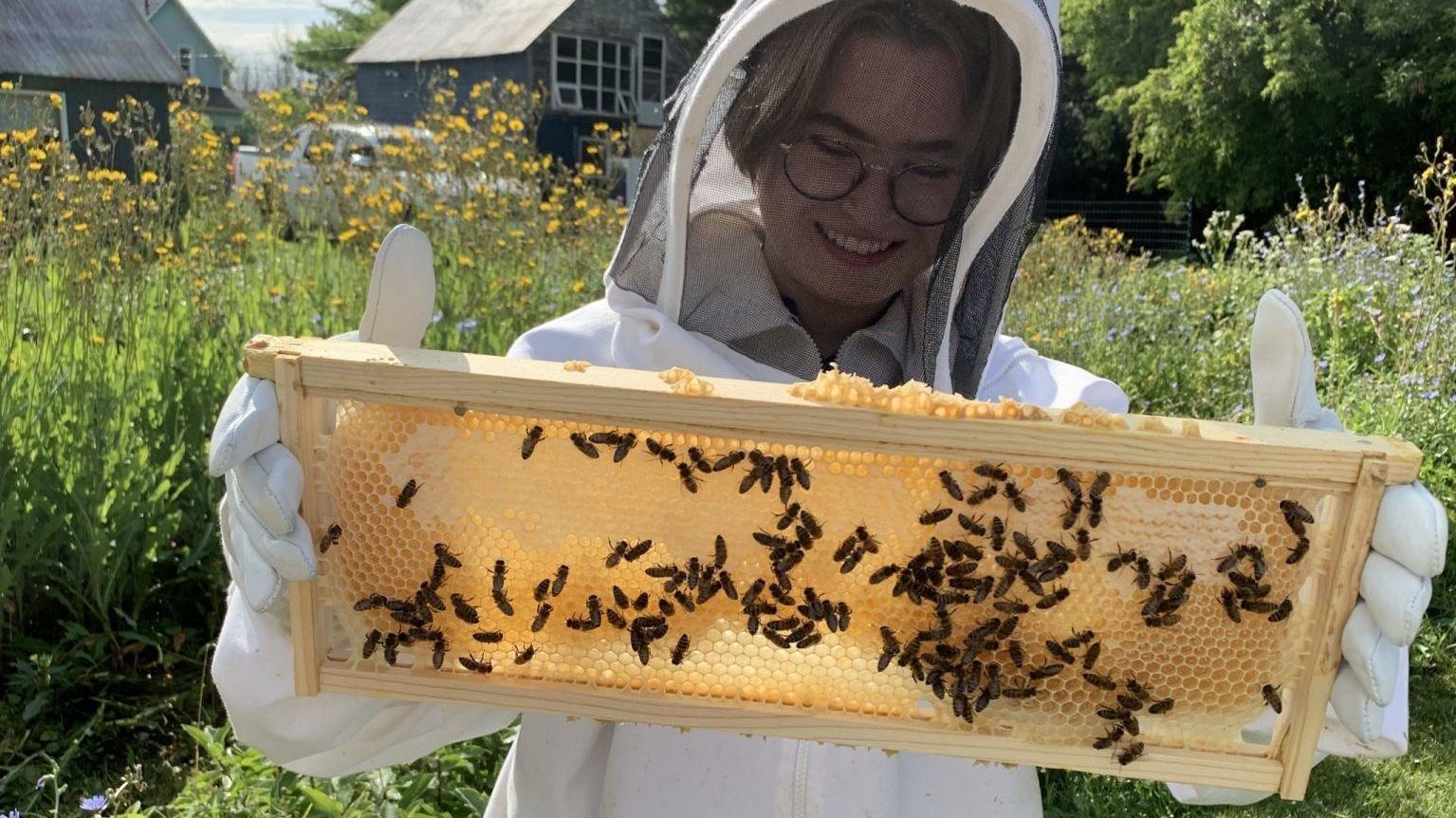 Annie Barnoski
Student

Canada's Capital Greenbelt is home to a wealth of local products, unique experiences and sustainable farms. Among these, Mike's Garden Harvest stands out as a leader in sustainable, community-focused agriculture.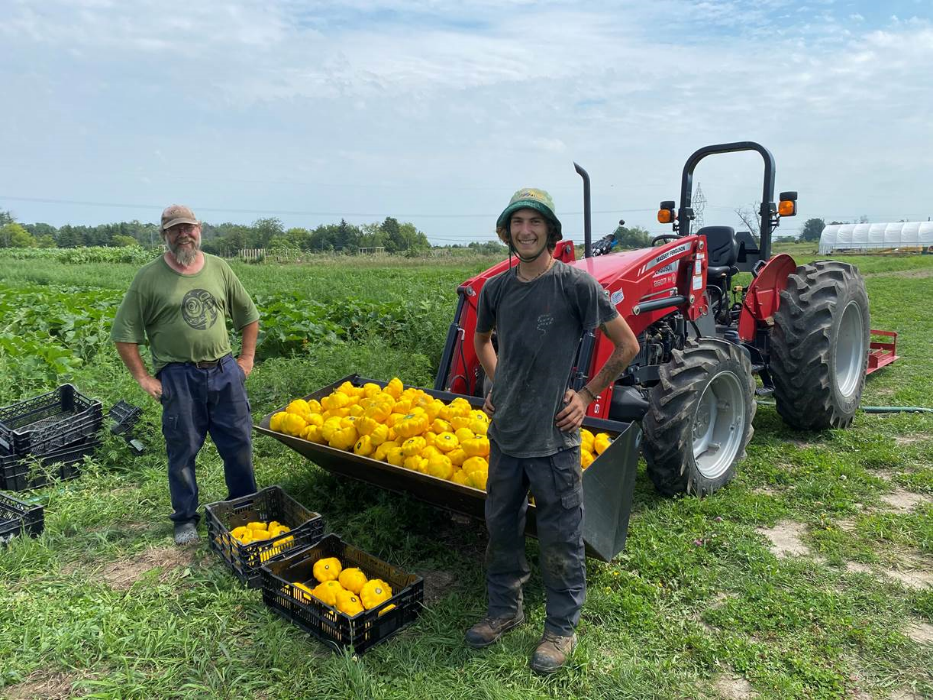 "Right here in our fields that bank onto the Rideau River, proudly on NCC land, the best organic veggies in town are grown. No chemicals, no artificial fertilizer, no GMO trickery. Just naturally enriched soil beds that yield an abundance of succulent greens and hearty roots that are full of nutrients and flavour. This is the way the food was always meant to be."
Those are the words and vision of farmer Mike Milsom, owner of Mike's Garden Harvest. From the very beginning, Mike has made it his mission to help his community and those who need it most. Here are a few ways he has made a difference over the past few years.
Growing with heart and soil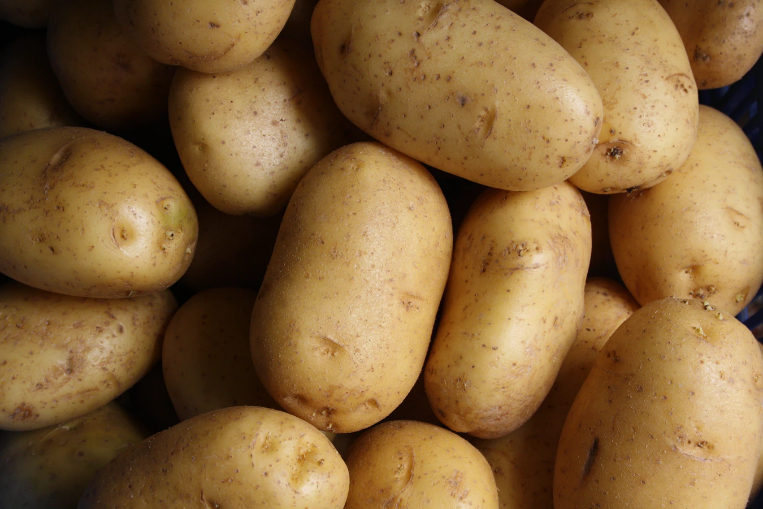 After a devastating fire destroyed one of Iqaluit's largest grocery stores in 2018, Mike wanted to do something. With a team of volunteers, he bagged 900 kg of potatoes, and flew them north to help the struggling community.
In January 2021, another fire destroyed a northern community's local grocery and retail store. Mike then donated 700 kg of food, this time to Iglookik.
Mike still supports the northern community through a community-supported agriculture (CSA) program in Iqaluit. He hopes to one day have a field devoted to organic, sustainable food production for Iqaluit.
Mike also supports communities close to home. When COVID-19 struck, he connected with the Parkdale Food Centre and other community groups, hoping to feed some of the more vulnerable people here in Ottawa.
Mike's Garden Harvest grows the best nature has to offer — with heart and soil.
If you'd like to support hard-working farmers like Mike, consider becoming a CSA member.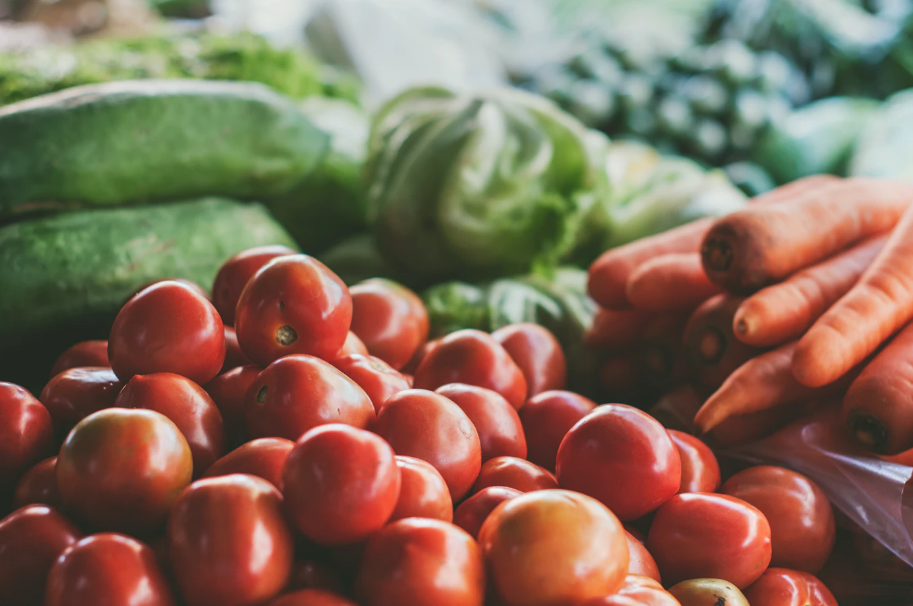 CSA is an alternative, locally based model of farming and food distribution. In that model, farmers and consumers work cooperatively. Mike's Garden Harvest is one of those local businesses that offer CSA shares.
By signing up as a CSA member, you pay a one-time fee at the start of the growing season for a share of the anticipated harvest. Your membership gives the farmer financial security and start-up capital. Once harvesting begins, you receive weekly shares of vegetables and/or fruit, beef or poultry.
CSA boxes are often customizable, so there are options for everyone!
Secure your CSA basket with Mike's Garden Harvest
About agriculture in the Greenbelt
The population of close to 1.5 million residents in Canada's Capital Region provides an opportunity to develop a vibrant, dynamic farming sector, where small and medium-sized farms can respond to local demand.
The Greenbelt farming sector includes 5,400 hectares of good-quality farmland, and our region has a favourable climate which supports a wide variety of crops. The NCC manages over 80 farms in the Greenbelt, leasing them to farmers. These farms showcase sustainable agriculture and rural heritage.
Find out more about the Greenbelt farmers and their produce.