News Release
Published on November 23, 2017
The winning concept for the Nepean Point redevelopment, entitled Big River Landscape, submitted by Janet Rosenberg & Studio Inc. with Patkau Architects, Blackwell Structural Engineers, and ERA Architects Inc., was approved by the NCC Board of Directors.
The winning concept was selected by a jury following an international design competition to redevelop the lookout in the heart of the Capital Region. In the first stage of the two-stage design competition, teams were invited to submit their qualifications. A total of 26 proposals were received, from which four finalists were chosen to present their concept to the jury and the public in October.
Big River Landscape also received the highest satisfaction level from the public following an online survey in October. Among the 541 members of the public who participated in the survey, 60 percent indicated that they were either satisfied or very satisfied with the proposal. The choice for the winning concept was also consistent with the comments from the technical committee.

WINNING PROPOSAL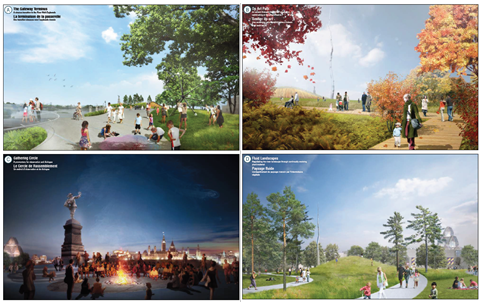 NEXT STEPS
2018 to 2019 Design development and approvals
2019 to 2020 Start of construction of phase 1
QUICK FACTS
The two-stage international design competition to redevelop Nepean Point will create a lively 21st century green space in the heart of Canada's Capital.
Nepean Point is one of the most spectacular lookouts in Canada's Capital, making it a key Capital destination. At the highest point of the site is a majestic statue of Samuel de Champlain, who explored the Ottawa River in 1613.
PUBLIC ENGAGEMENT
A workshop was held on June 19, 2014, at the NCC's Urbanism Lab to develop a vision and design elements for Nepean Point. Thirty participants representing stakeholder groups and members of the public participated in the workshop.
A Nepean Point public viewing was held on October 5, 2017, at the NCC's Urbanism Lab. Four teams presented their vision for Nepean Point to approximately 200 members of the public.
An online survey was available on the NCC's website from October 5 to 18, 2017. The NCC received 536 completed surveys.
QUOTE
The National Capital Commission looks forward to working with Team Rosenberg on their proposal, Big River Landscape. It will transform a historic area of Canada's Capital and the Ottawa River shoreline for years to come.

Dr. Mark Kristmanson, Chief Executive Officer, National Capital Commission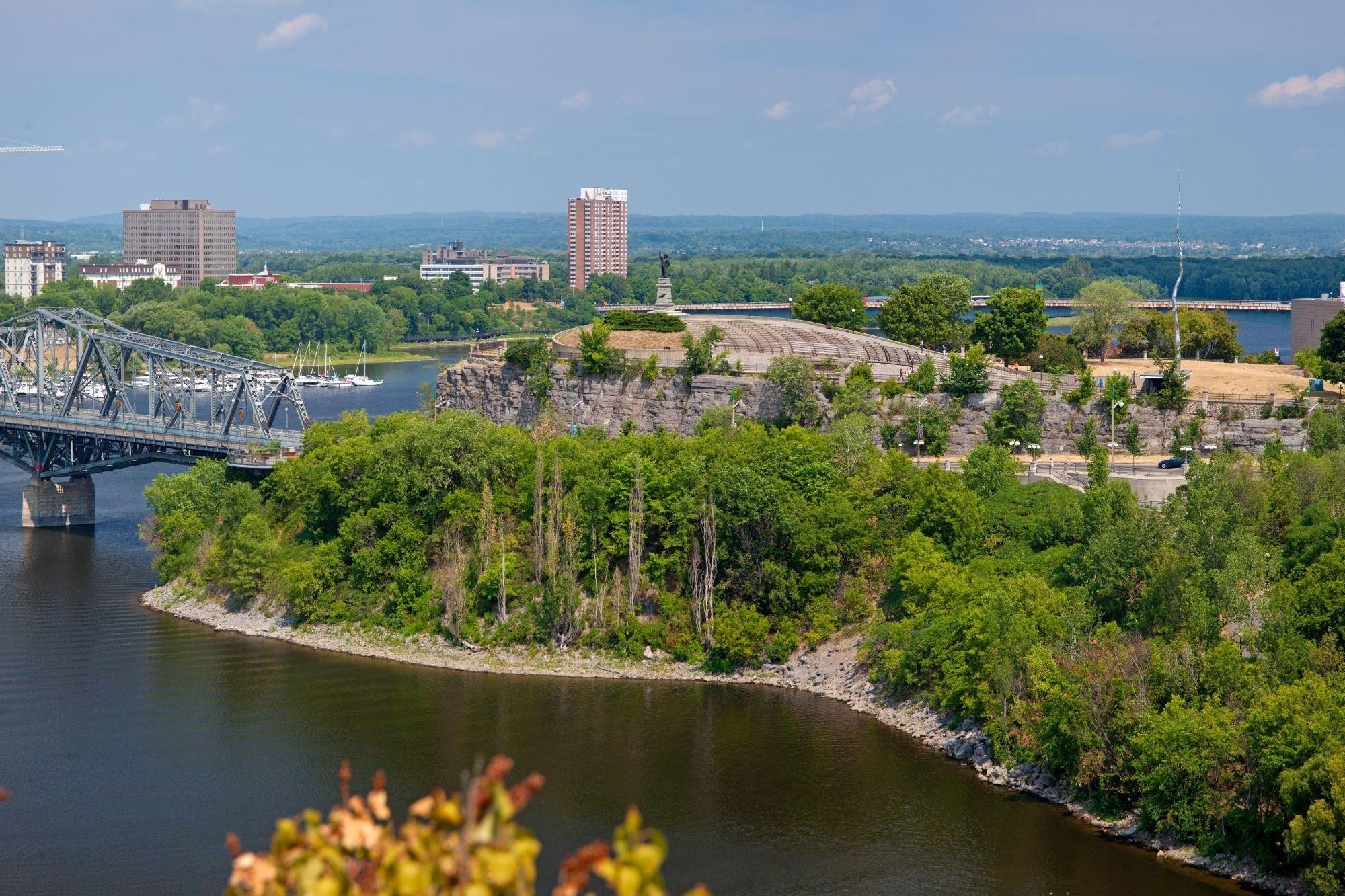 Nepean Point Redevelopment
A two-stage international design competition to redevelop Nepean Point will create a lively, 21st century green space, in the heart of the Capital.