Estimated time to read: 5 minutes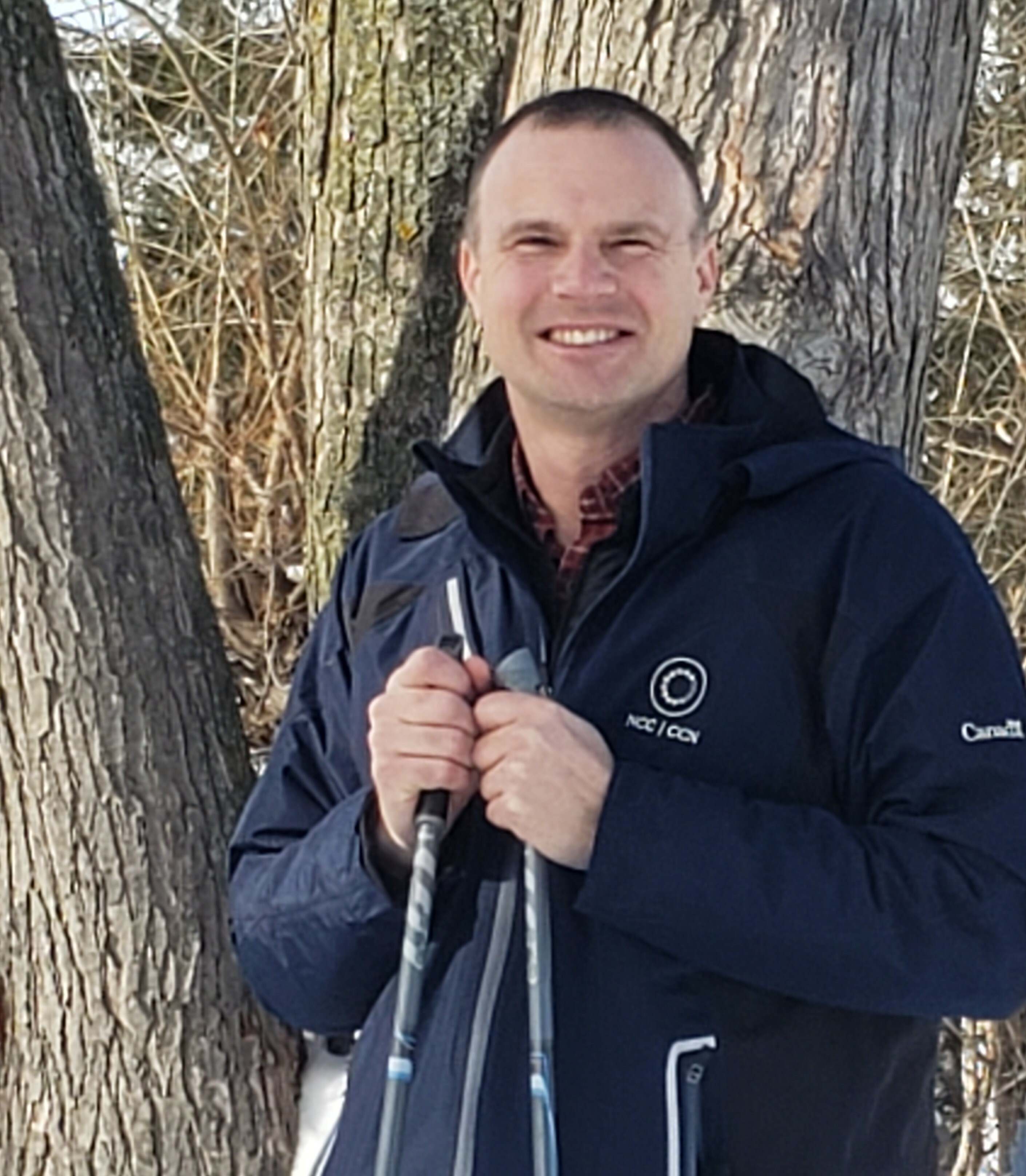 Michael Muir
Land Management Support Officer
In winter, part of the Capital Pathway transforms into a network of multi-use winter trails. Over 100 kilometres of trails in Ottawa are groomed for shared winter recreational activities. But it doesn't happen by itself: many local volunteers (or as I like to call them, our snow heroes!) are behind this fabulous trail network available to everyone free of charge.
Maintaining the trails requires a lot of work and care. The partnership between the NCC and the community depends on hard-working, early-rising, cold-braving and passionate individuals.
Let's hear from some of them.
James Battye, volunteer at the Britannia Winter Trail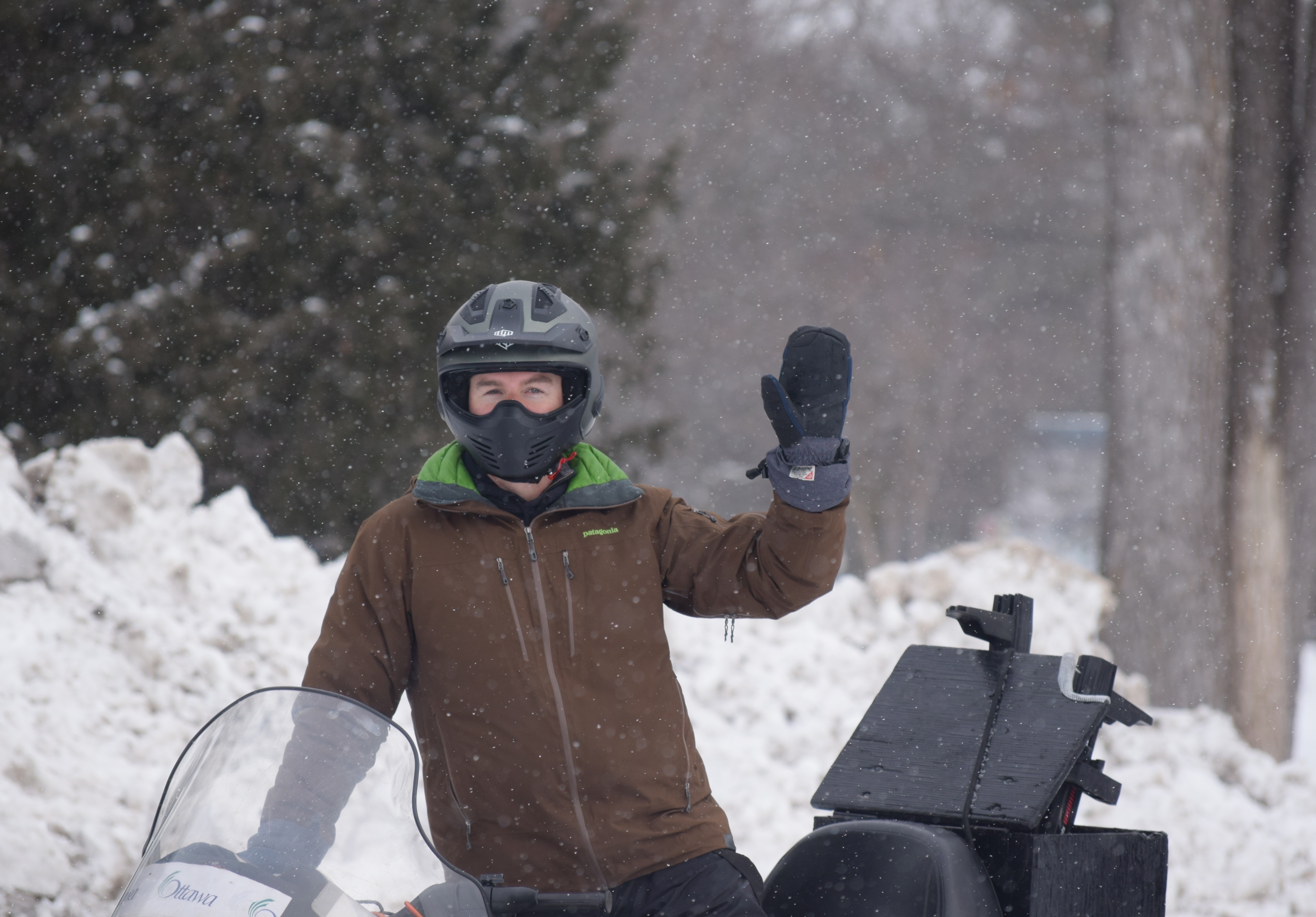 I have been a volunteer with the Britannia Winter Trail since 2019 and I have worn many hats! As a snow groomer coordinator, I do hands-on work such as teaching our new volunteer groomers, marking hazards, clearing the trail and informing the public of the conditions on social media. I also have an administrative role as a board member as I participate in discussions and vote on decisions to improve the trail.
The beauty of volunteering is the unexpected. I will always remember the year when we had to store the equipment in my garage at home. Every day, at 6 am and 8 pm, I had to move my car and help the volunteers get the equipment out. Volunteering also gives back in its own way. It allowed me to introduce my children to cross-country skiing, and I got to know my community.
Needless to say, winters keep me busy! As a high school physical education teacher and coach, I find volunteering is another way to keep my passion for sports alive. I enjoy cross-country skiing right outside my door and, hopefully, our work will make you discover that great feeling too.
Roger Colbeck, volunteer at the Ottawa West Winter Trail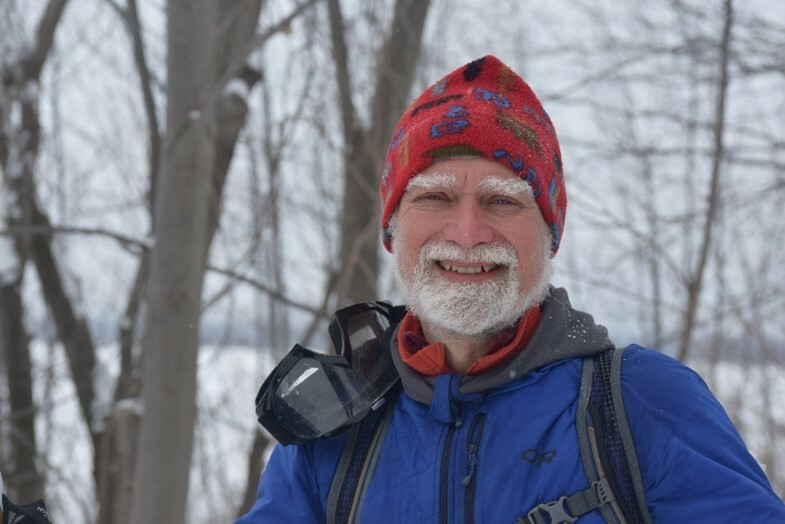 My involvement with community trails began in 2019, when a colleague of mine introduced me to the world of grooming. I was a trail user at the time, commuting on my winter bike from Westboro to Kanata.
Today, I am the coordinator and a groomer for the Ottawa West Winter Trail, maintained by the Kanata Nordic Ski Club. I liaise with the NCC and other stakeholders and coordinate a small group of volunteers. I also have a hand in most aspects of the trail, such as pre-season preparation, signage, sponsorship, fundraising and social media. My favourite part of the job is my grooming shifts. I enjoy the dialogue with the community and our users, and seeing the great smiles or hearing about people's outings.
I retired from the field of electrical engineering in 2020. Maintaining a balance between volunteering and free time has been interesting, as I'm sure I could work full time on the trail (there's just so much to do!). So far, pushing my limits and staying active in my community has made retirement very rewarding!
Maggie Glossop, volunteer at the Kichi Sibi Winter Trail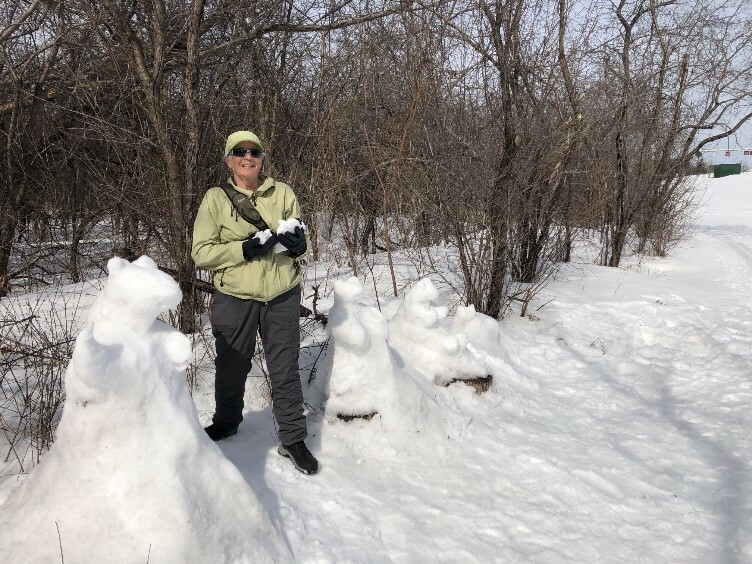 Have you ever noticed snow bears along the Kichi Sibi woods? Carving these bears is probably my most important role on the Kichi Sibi Winter Trail and it has earned me the Bear Lady nickname.
I build the bears when the snow is soft and sticky and place them sitting on tree stumps, climbing up the trees or lounging on branches. The bears need constant work to keep them looking fit, as warm sunny weather melts them very quickly. For the last two years, by the time spring called a halt to my bear-making activities, there were 18 to 20 bears to be found if you looked carefully.
Rarely does a day in the woods pass without a skier or walker telling me how much they enjoy the trails and my bears. It makes my day when families tell me it was the lure of the "bear hunt" that got them out even when the weather wasn't the best.
In the off-season, I help keep the trails of the Kichi Sibi woods clear of deadfall and the encroaching invasive buckthorn bushes. I help Groomer Peter (my brother, another major snow hero) prepare and put up and take down the snow fence along the trail by the river once winter has arrived. I also help him create wind breaks from recycled Christmas trees and shovel a lot of snow.
Yuri Locmelis, volunteer at Ski Heritage East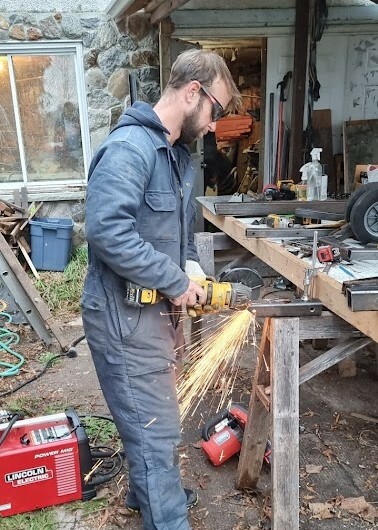 I am a self-employed property developer and manager, husband and husky owner and in my spare time, I volunteer at Ski Heritage East. Since 2018, I have maintained and repaired the trails. My passion for metal forging also made me a great fit for the team's grooming attachment fabricator.
A typical day as a volunteer starts late at night, when the temperatures drop and when there are fewer people on the trails. First, we assess the machinery and grooming equipment for damage and establish what work needs to be done to get the trails in shape. New snowfall typically means we are working a little longer than usual, but it is all worth the extra effort! It can take up to eight hours of work for the entirety of our network.
Working late at night has its perks: I've had the chance to see wildlife up close, which usually does not happen during the day. For instance, earlier this year, I waited for a beaver to bring its stash of wood across the trail to the river before I could continue grooming the trail. Not the typical type of traffic everyone gets to experience in their lifetime!
I believe everyone should try to volunteer for something they are passionate about. For me, it has been working with Ski Heritage East. Giving back to the community which I grew up in has been truly a rewarding experience. I enjoy seeing people fly down our trails having a great time.
---
Interested in discovering our local community trails? Check out our list of community winter trails. And if you venture out on the trails, be sure to say hello to our snow heroes!