Estimated time to read: 3 minutes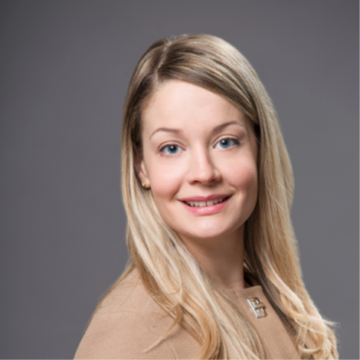 Dominique Jolicoeur
Content Strategist
Updated on August 31, 2022
It's fall harvest once again in the National Capital Greenbelt. Colourful root vegetables, crisp apples and festive pumpkins are ready for picking. Yet that's not all. Greenbelt farmers have organized many activities to make your fall outings even more cozy. Keep reading to find out what these unique farms have in store for sweater weather season.

670 Cedarview Road

Step into the 1860s at the Log Farm, Ottawa's only working pioneer farmstead. This adventure-filled farm features weekly family programming and a wide range of animals: cows, horses, sheep, goats, pigs and barn cats.
On Saturdays, you can enjoy a local farmers' market. From September 3 to October 30, there will be a corn maze, wagon rides, scarecrows, pumpkins and more.
The BeetBox Cooperative Farm
230 Davidson's Side Road, Shirleys Bay

The BeetBox farm in Shirleys Bay offers fresh organically grown produce of all kinds. From leafy greens, spinach and herbs, to carrots, squash and pumpkins. It is truly a veggie lovers' paradise. The BeetBox Farm Music Festival Under the Stars will host its grand finale on September 10, and will feature many bands, as well as an open stage.
Saving the best for last, the Harvest Fest will offer live music, hot apple cider and treats this October 8.
538 River Road

Taste the sweetness of the Greenbelt at Gees Bees Honey Company. This popular farm produces several types of local honey, each with a distinctive flavour. Available at the farm store or online, pick up a golden jar of locally sourced honey, or visit the grounds and take a stroll through the pollinator gardens.
200 Moodie Drive

Enter the labyrinth at Maple Hill Urban Farm, and explore the famous 4-hectare (10-acre) corn maze! Just in time for Halloween, this dynamic farm also features a pumpkin patch. Looking for something different? Then, goat yoga may be perfect for you — or you can take a walk with the alpacas before meeting the other farm animals.
3528 Hawthorne Road

Get ready for Halloween at Kiwan Farms! This local farm grows hundreds of pumpkins to light doorsteps across Ottawa, which are available to purchase come early October. You won't want to miss out on the Kiwan Pumpkin-Carving Showdown, where the Kiwan siblings have their annual pumpkin-carving contest — and you get to vote for your favourite!

2811 Ramsayville Road

Ottawa Farm Fresh will be hosting their annual Carrot Fest on October 1. There will be food, music — and a whole lot of carrot pulling! Jonathan and Jolianne have also curated some delicious recipes on their website for you to try. So, stop by for fresh organic produce that will make your fall meals the talk of your family and friends.
---
Farms in the Greenbelt are a symbol of Canada's rural traditions, and they provide an example of how to practise viable and diverse agriculture in a near-urban setting. To discover more farms and unique experiences in the Greenbelt, check out the Greenbelt Farms — they're closer than you think!