Running between September 2018 and June 2019, season five promises to continue to create spaces where Canadians and leaders in urbanism, design, sustainability, heritage and conservation collectively inspire the future of Canada's Capital Region.
Over the past four years, nearly 17,500 people have participated in one of the 50 Urbanism Lab events, either in person or via webcast. We expect that this season will attract thousands more. Here is a brief overview of our lineup.
Upcoming events
National Indigenous Day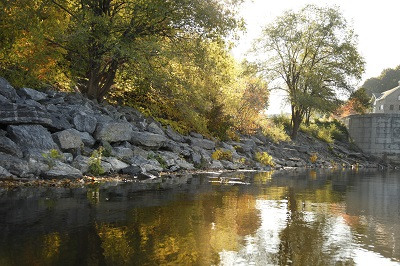 June 20, 2019
The erosion of shorelines is presenting as a global challenge. This is of particular concern for Canada, which has the largest coastline in the world — and especially for Indigenous nations. Important heritage and legacy traces are being literally washed away. What exactly are the challenges we are facing, and what strategies have proven successful? Join us in this important discussion as we celebrate National Indigenous Day.
---
Past Events

Walk This Way: Designing a Pedestrian Paradise

September 25, 2018
This panel discussion will explore how we can create spaces that contribute to the urban fabric as dynamic and multi-functional venues.









Gardens and Healthy Cities

October 30, 2018
Presented in collaboration with Canadensis and the Canadian Nursery Landscape Association, this panel discussion will focus on the unique contributions to human health that gardens and picturesque landscapes provide.





Beyond Green Buildings

November 20, 2018
Presented in partnership with the Canada Green Building Council and the Embassy of the United States in Canada, this event will be hosted by The Royal Canadian

Geographical Society in Ottawa. This panel discussion will seek to demonstrate how sound urban planning principles can contribute to building more resilient cities to help face the increasing pressures related to climate change.





The City and the Brain

December 13, 2018
Presented in partnership with Urban Forum, this panel will discuss new and innovative ways to analyze the built environment, by seeking to understand the neuroscience behind our experiences in public spaces. Why do some places fill us with joy, while others, we seek to avoid at all costs?




Metropolitan Governance and Big Data

January 10, 2019

How does big data play a role in shaping policy-making in large metropolitan areas?

This panel discussion will review recent studies in regional governance and its impacts on everything from services to spatial design.




Reuse and Renewal: Designing Futures for Historic Places

February 14, 2019
When it comes to the reuse of historic places, the success of a project depends on a deep understanding of the history of the property and its meaning for people. Our speakers will share transformative projects that honoured the stories of the past — like the Monastère des Augustines in Québec City, the Galt Post Office and waterfront in Cambridge — while setting the stage for the next chapter.





Okay, Google: How do I engage my community online?

March 20, 2019
How can organizations build and engage communities online?
The key is to reach today's audiences where they spend their time, by leveraging new and existing digital platforms.





Fantastic Trees and Where to Find Them

April 24, 2019
This panel discussion will engage audiences on the importance of the urban tree, by presenting the findings of a tree canopy assessment completed in the National Capital Region, as well as new perspectives from other regions.







Capital Riverfront Challenge

May 2, 2019
The Capital Riverfront Challenge is a competition that invites students from across the country to come up with ideas for key riverfront parcels in Canada's Capital Region.





Urbanism Lab 2017-2018 Season




Sign up for one or more of our newsletters