Our projects are based on three areas of action in the fight against invasive alien plants:
Preventing the introduction of harmful plants on our lands
Detecting invasive alien plants and taking quick action
Managing invasive alien plants that are already established or spreading on our lands
Preventing the introduction of harmful plants on our lands
Preventing the introduction of invasive alien plants is a shared responsibility of NCC staff, our regular maintenance contractors and our partners, as well as members of the public. Invasive plants can be introduced through the following activities:
recreational activities
vegetation maintenance work
gardening and agricultural activities
pleasure boating
To decrease the risk of introducing these plants and to ensure public health and safety, the NCC includes invasive species control practices in its land maintenance contracts, specifically, annual grass-cutting of one-metre-wide strips along the edges of its official pathways. In addition, it requires of all contractors working on NCC lands to apply the Ontario Clean Equipment Protocol for Industry.
The NCC asks for your support in these prevention measures by using only official trails, inspecting and cleaning your personal effects, and adopting eco-friendly gardening practices.
Please use only marked official trails, and keep pets on a leash at all times where permitted.The NCC regularly inspects its official trails to detect any plants that may be harmful to human health and take quick action.

The use of unofficial trails causes the ground to become denuded and disturbs indigenous plants growing nearby. When the environment is degraded, it becomes more vulnerable to the introduction of invasive species. In addition, when people use unofficial trails, they run the risk of encountering invasive alien plants that can be harmful to their health. It can also facilitate the spread of the seeds, fruit or vegetative parts of invasive plants from one location to another.

Invasive alien plants can be introduced in natural environments via their seeds, vegetative parts and fruit. They can be spread in various ways (e.g. water, wind, animals, gear and equipment, vehicles, clothing, mud and so on).
When you visit an affected area, inspect your clothing, pets, vehicle, gear and equipment, and remove any mud, seeds and plant parts that may be attached before visiting any other area. For more information, consult the following documents published by the Government of Ontario:
Angler Action Plan
,
Boater Action Plan
,
Cottager Action Plan
,
Hikers Action Plan
a and
Gardener Action Plan
.
Some horticultural plants can cause serious problems when they are planted close to natural environments. For example, garden residue can contain the seeds, vegetative parts or fruit of invasive plants. Discarding garden residue near natural environments can pose a threat to indigenous vegetation.
The guide
Grow me instead
suggests ecological gardening practices to reduce the risk of introducing harmful plants into your garden. These practices include the selection of indigenous plants and management of invasive species on your property.
For more information about invasive plants, and to find out what you can do to help prevent the introduction of these species, consult the following :
Detecting invasive alien plants and taking quick action
Quick detection helps to minimize the damage that invasive alien plants can cause to communities of indigenous plants. It can also help prevent the risk to human health and safety, and help to control these plants on NCC lands. When plants that are harmful to human health are found along official multi-use pathways, along the edges of public places or green spaces, or in a body of water, the NCC installs signage to inform and warn the public about these plants.
You can help support these efforts by notifying the NCC about the presence of invasive alien plants. The applications EDDMapS (in Ontario, English only) and Sentinelle (in Quebec, French only) are detection tools for invasive alien species. These applications allow you to record your observations of invasive plants and to inform the public, as well as landowners that these plants are present.
Managing invasive alien plants that are already established or spreading on our lands
We are undertaking projects to eradicate, contain and control invasive alien plants that are already established or spreading on our lands. Our priority is to ensure that action is taken in natural habitats and high-value ecosystems. In the case of invasive alien plants that are harmful, the NCC's priority is in areas where the public could come into contact with these species.
To increase the efficiency of our interventions, work is undertaken at the most appropriate time in terms of the biology of the plant species targeted. In addition, the NCC takes the measures necessary to comply with the Migratory Birds Convention Act. Both manual and mechanical control methods are used. The disposal of invasive alien plants is undertaken in accordance with the Ontario Invasive Plant Council's best management practices. In some cases (e.g. threatened species at risk, threat to public health and safety, and so on), the application of pesticides may be advised for the management of invasive alien plant species.
The following are a few examples of projects that are currently under way.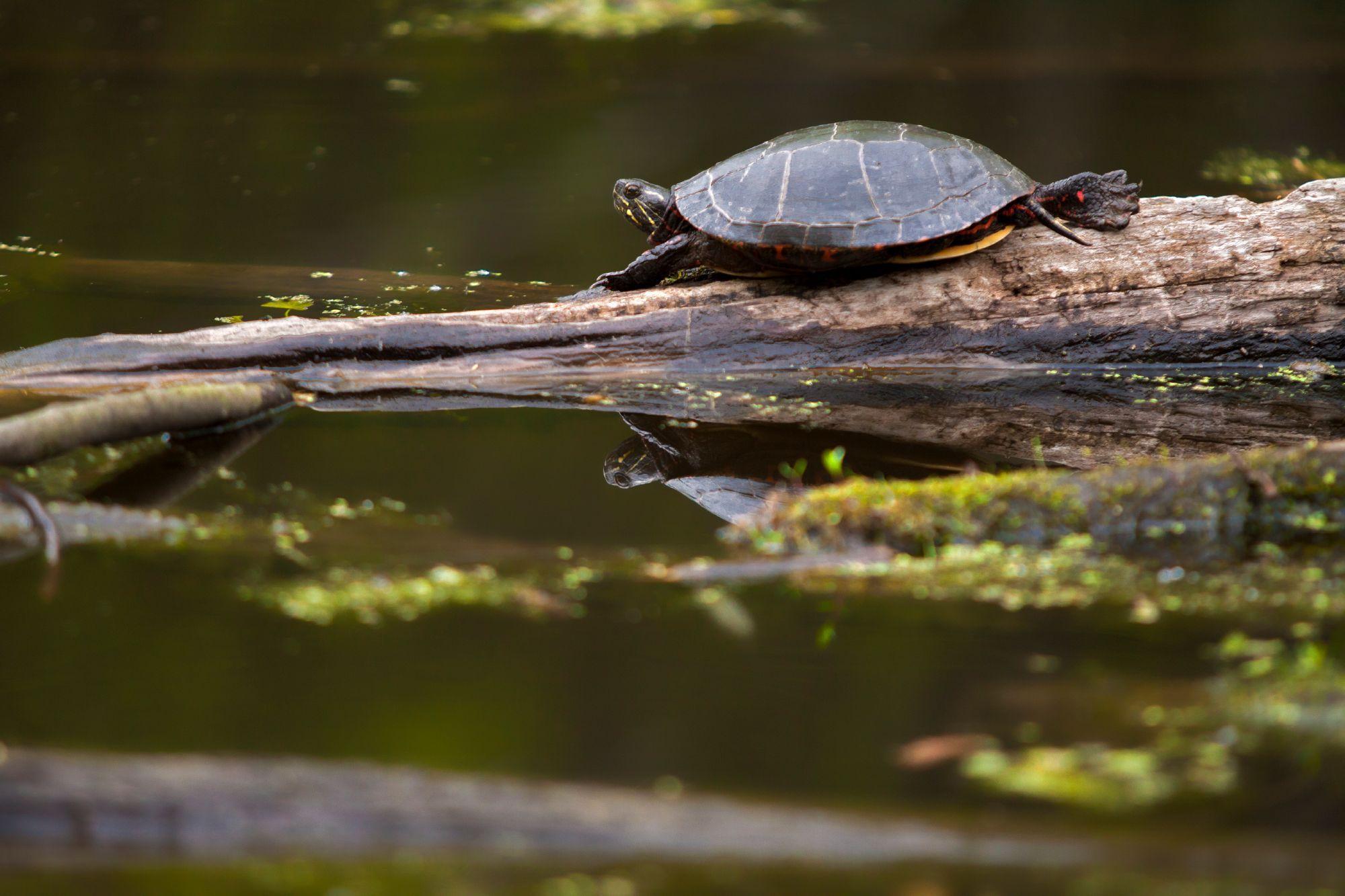 Mud Lake Vegetation Management Project (urban lands)
This project is aimed at controlling invasive alien plants and restoring the vegetation cover to protect the ecological integrity of this very important urban natural environment.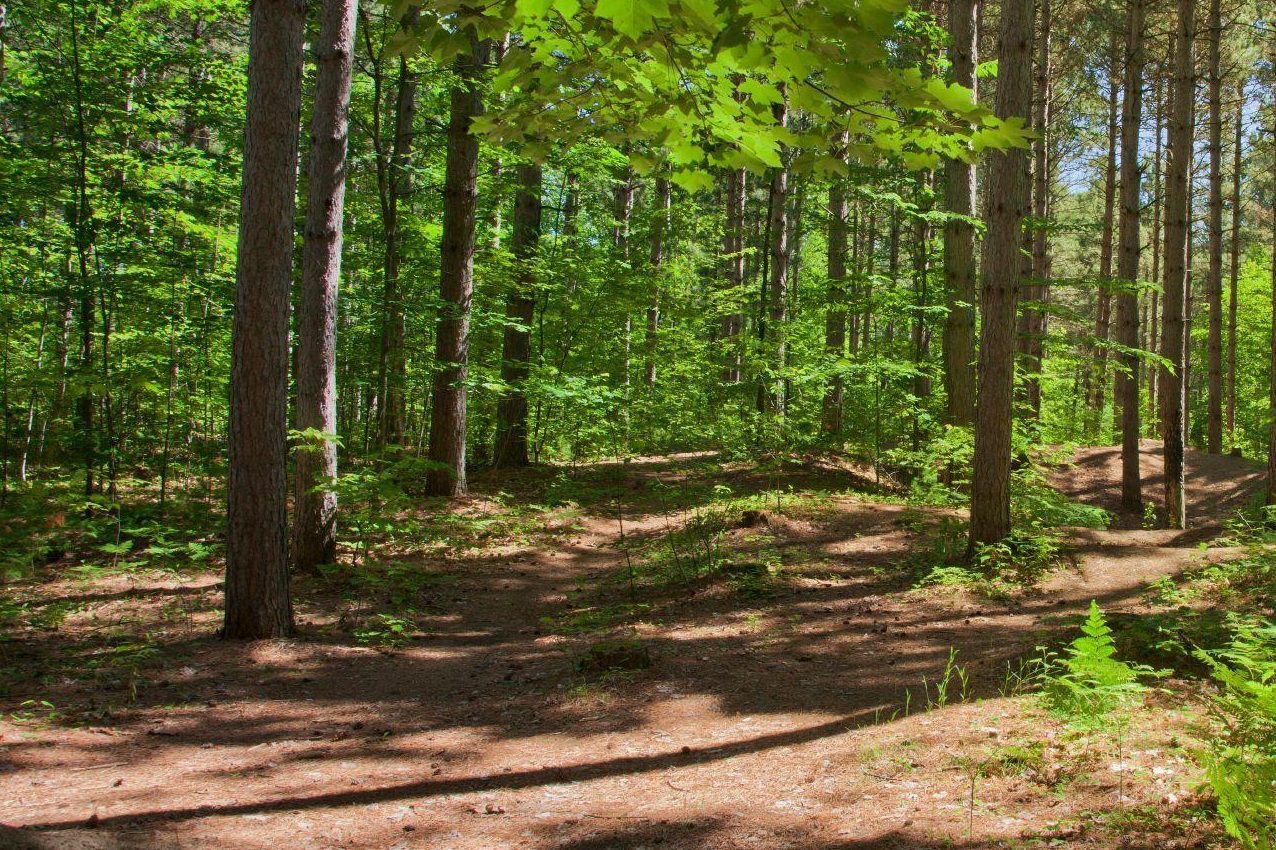 Pinhey Forest Sand Dune Restoration Project (Greenbelt)
Several invasive alien plants have been removed to help re-establish the natural habitat in this environment. Glossy buckthorn has become established in the undergrowth beneath red pines that were planted at the top of the dunes. Control measures have allowed us to clear the dunes and reintroduce indigenous species that were present in the past.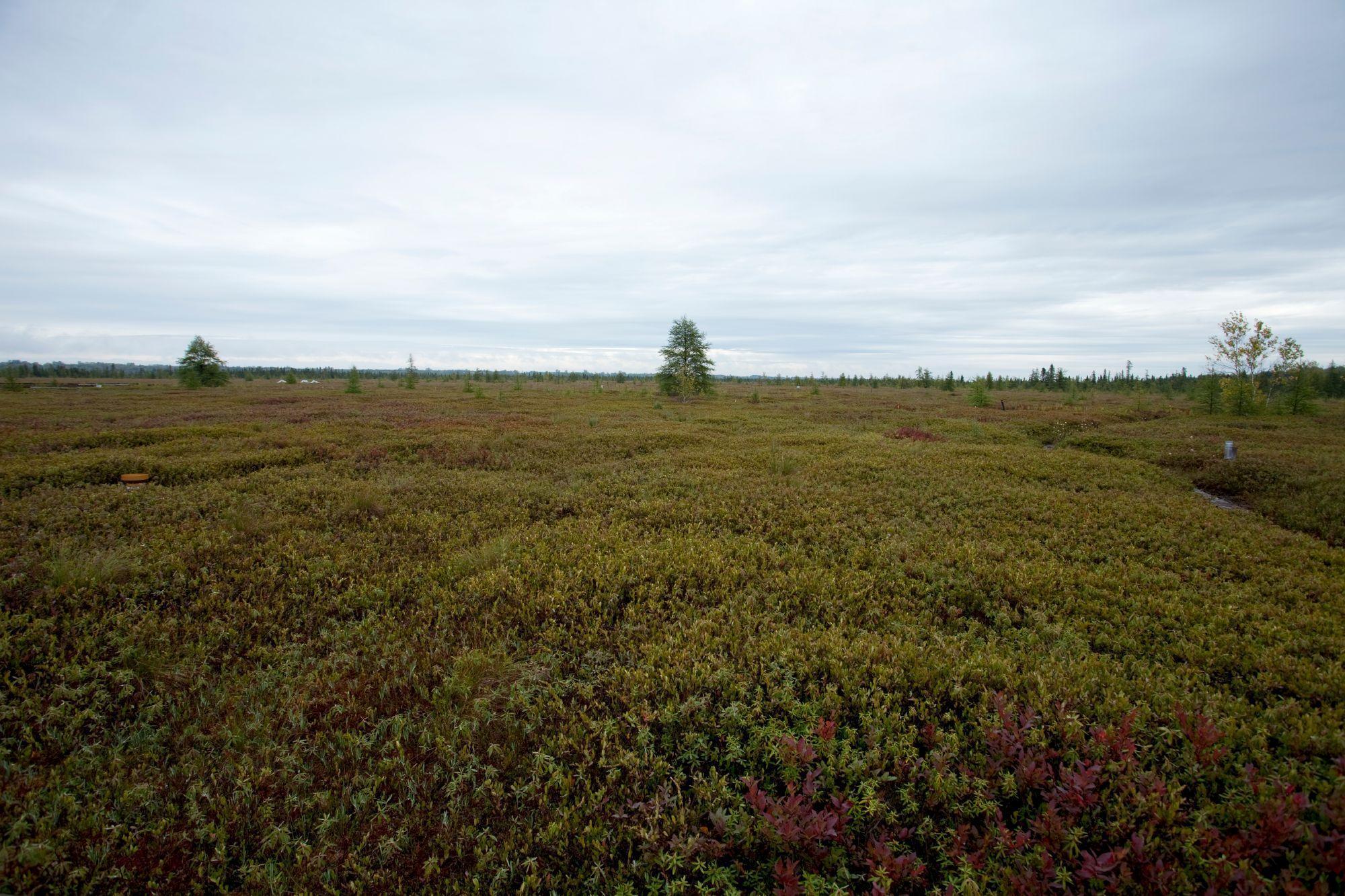 Black Rapids Wetland Restoration Project (Greenbelt)
Along Black Rapids Creek, glossy and common buckthorn have been removed, as they were dominating the land and shoreline habitat. These control measures have enabled various indigenous plants to thrive once again.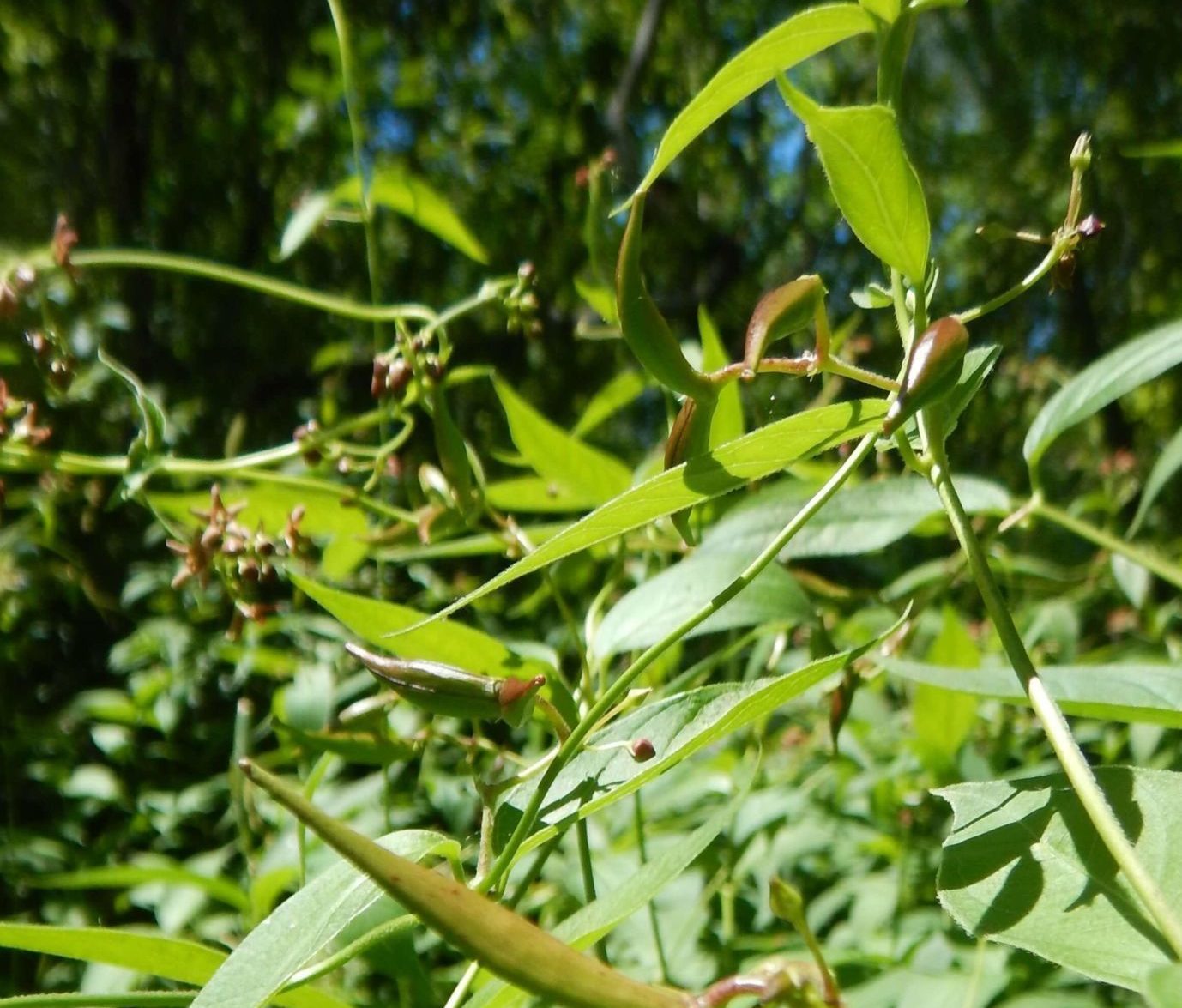 Habitat Restoration Project in Kingsemere and Gamelin Sectors (Gatineau Park)
Dog-strangling vine has invaded some habitats in Gatineau Park, where it threatens indigenous species. A project aimed at eliminating this plant is being undertaken in Kingsmere (P7) and Gamelin sectors. Since 2015, dog-strangling vine has been removed between mid and late July. A geotextile fabric has been installed in some places. This project aims to restore indigenous species in these sectors of the Park.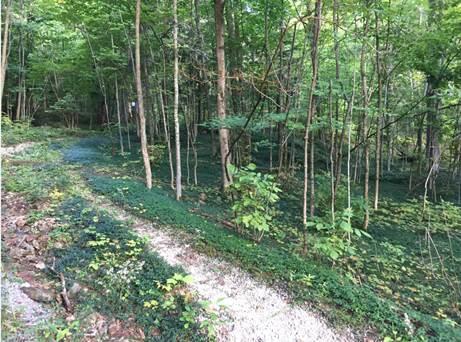 Habitat restoration project in the Trail 60 area (Gatineau Park)
Lesser periwinkle is an ornamental plant, grown for its ability to tolerate shade and grow over large areas as a ground cover. Originally from Europe and East Asia, it has been introduced in several regions of North America. Its presence in Gatineau Park threatens the habitat of indigenous plants, some of which are vulnerable. In 2018, the plant was manually removed in an area of over 200 m2 by participants in a citizen science program, offered in collaboration with the Friends of Gatineau Park. Restoration efforts are continuing in order to re-establish the integrity of this natural environment.
If you would like to volunteer with one of our projects to control and eradicate invasive plants, please email or call us at 613-239-5373.