There are some 60 species of invasive alien plants on lands managed by the NCC. Ten of these plants are considered to be extremely invasive.
Our priority is to ensure that action is taken in natural habitats and high-value ecosystems. In the case of plants that are harmful, the NCC's priority is in areas where the public could come into contact with these species.
To decrease the risk of introducing these plants, as well as to ensure public health and safety, we include practices for controlling invasive species in NCC-managed land maintenance contracts. These practices include, for example, annually cutting a strip of grass at least one metre wide on both sides of the official multi-use pathways.
In addition, we ask all contractors who work on our lands to apply Ontario's Clean Equipment Protocol for Industry.
Prevention is the responsibility of all of us. Find out more about what you can do to help support our efforts.

Rapid detection and intervention
Rapid detection helps reduce the damage that invasive alien plants can cause. When plants that are harmful to human health are present along a multi-use pathway, at the edge of a green space or public area, or in a body of water, we install signage to warn the public about this risk.
To improve the effectiveness of our actions, work is undertaken at the most appropriate time in terms of the biology of the plant species targeted. Both manual and mechanical control methods are used.
The disposal of invasive alien plants is undertaken in accordance with the Ontario Invasive Plant Council's best management practices. In some cases (species at risk, threat to human health, public safety), the application of pesticides may be considered.
Completed and ongoing activities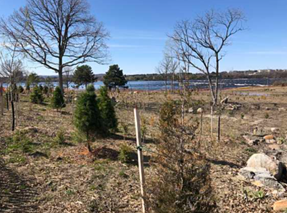 Remic Rapids Park Restoration Project (Ontario Urban Lands)
Invasive alien plants used to be predominant in this location. Through the work of the NCC, the Rideau Valley Conservation Authority and volunteers, the spread of buckthorn has been controlled in a 9,000-m2 area next to Remic Rapids Park. This area was replanted and seeded with a variety of native species. This natural environment has been restored to a healthy, functioning natural area. Today, it offers ample habitat for many species of wildlife, breeding areas for frogs and great foraging locations for birds.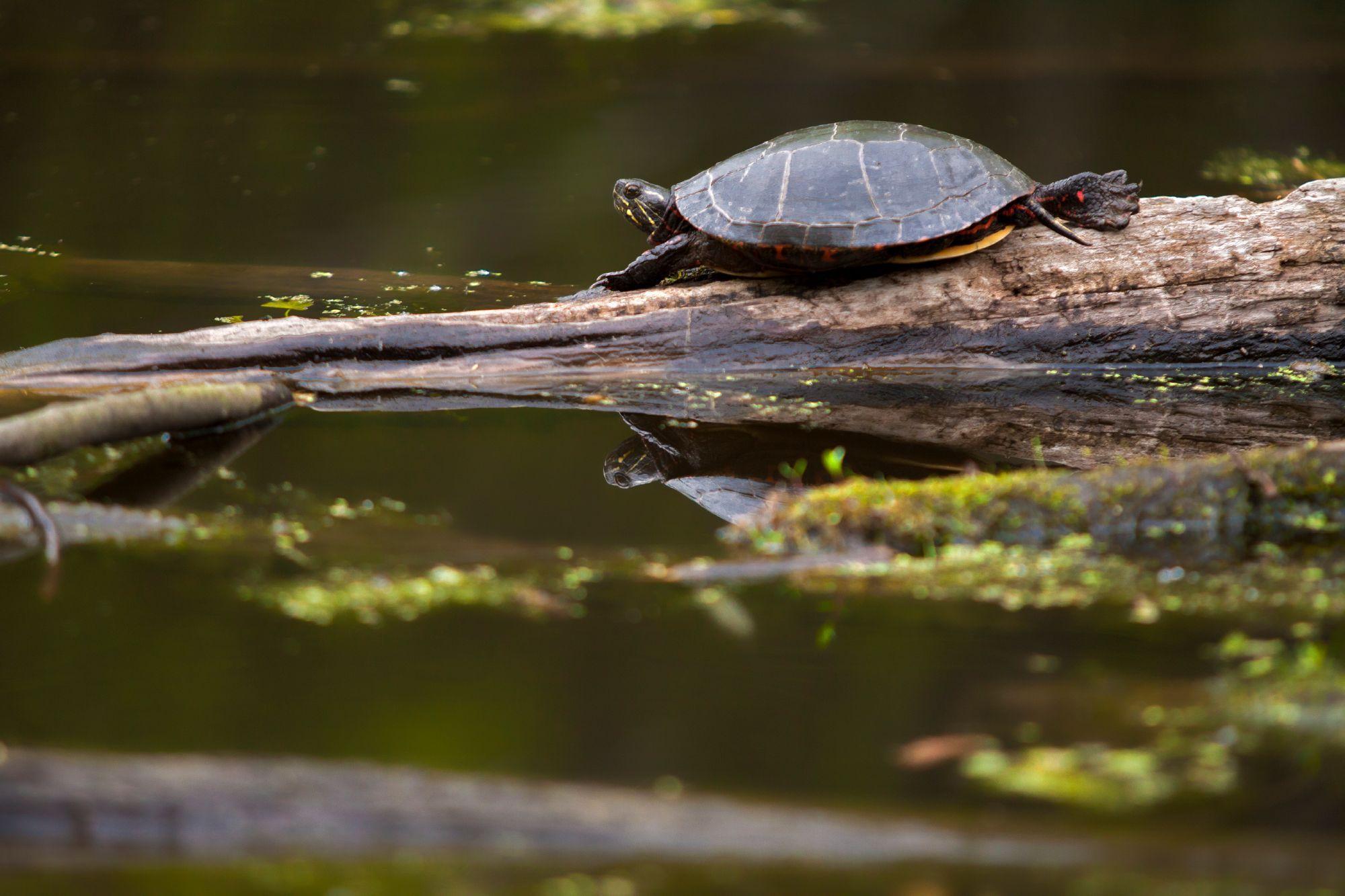 Mud Lake Vegetation Management Project (Ontario Urban Lands)
This project is aimed at controlling invasive alien plants and restoring the vegetation cover, in order to protect the ecological integrity of this very important urban natural environment. Since 2015, over 450 volunteer hours have been devoted to this project, which has removed more than 9,500 kg of invasive alien plants over an area of more than 7,500 m2.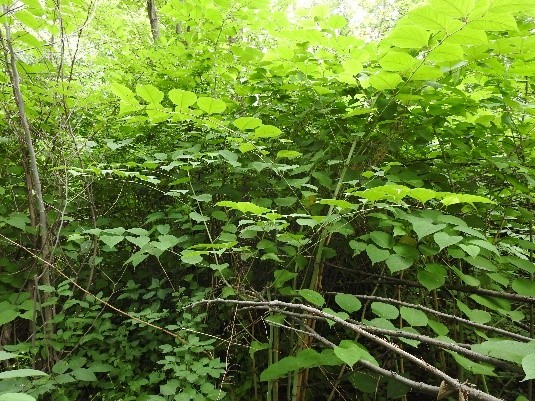 Japanese Knotweed Control Project in Hampton Park (Ontario Urban Lands)
In fall 2020, in collaboration with the Friends of Hampton Park, the NCC carried out a project to control Japanese knotweed. This invasive alien species is threatening the natural habitat and native species at this site. Several colonies were mechanically removed and covered with geotextile fabric over a total area of 900 m2. The fabric was covered with wood chips and will remain in place for several years. Later, the controlled areas will be replanted with various native species. Signage has been installed close to the controlled areas, and will remain for the duration of the project to inform the public.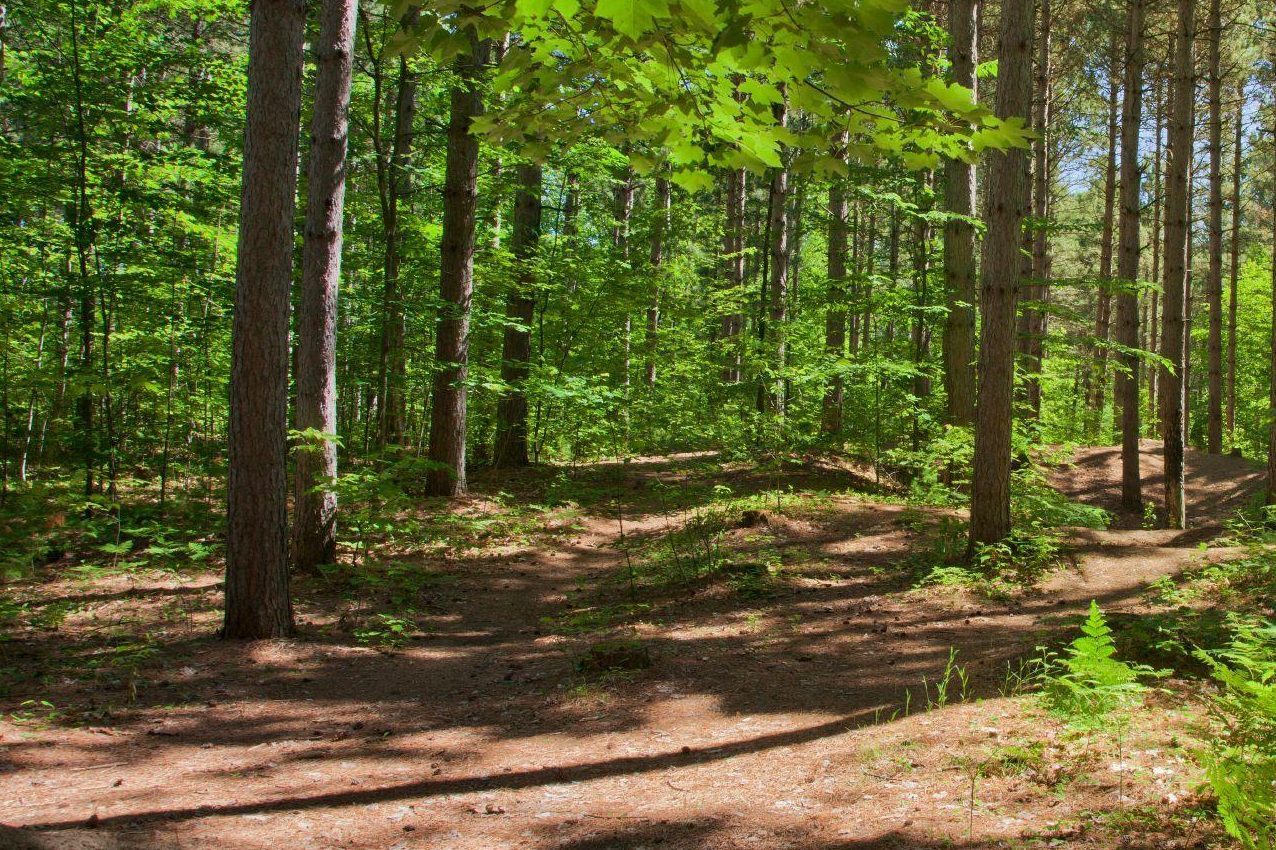 Pinhey Forest Dune Restoration Project (Greenbelt)
Several invasive alien plants have been removed, and the natural habitat of this environment has been restored. Glossy buckthorn had become established in the undergrowth beneath red pines that were planted at the top of the dunes. Control measures have allowed us to clear the dunes and reintroduce native species that were present in the past.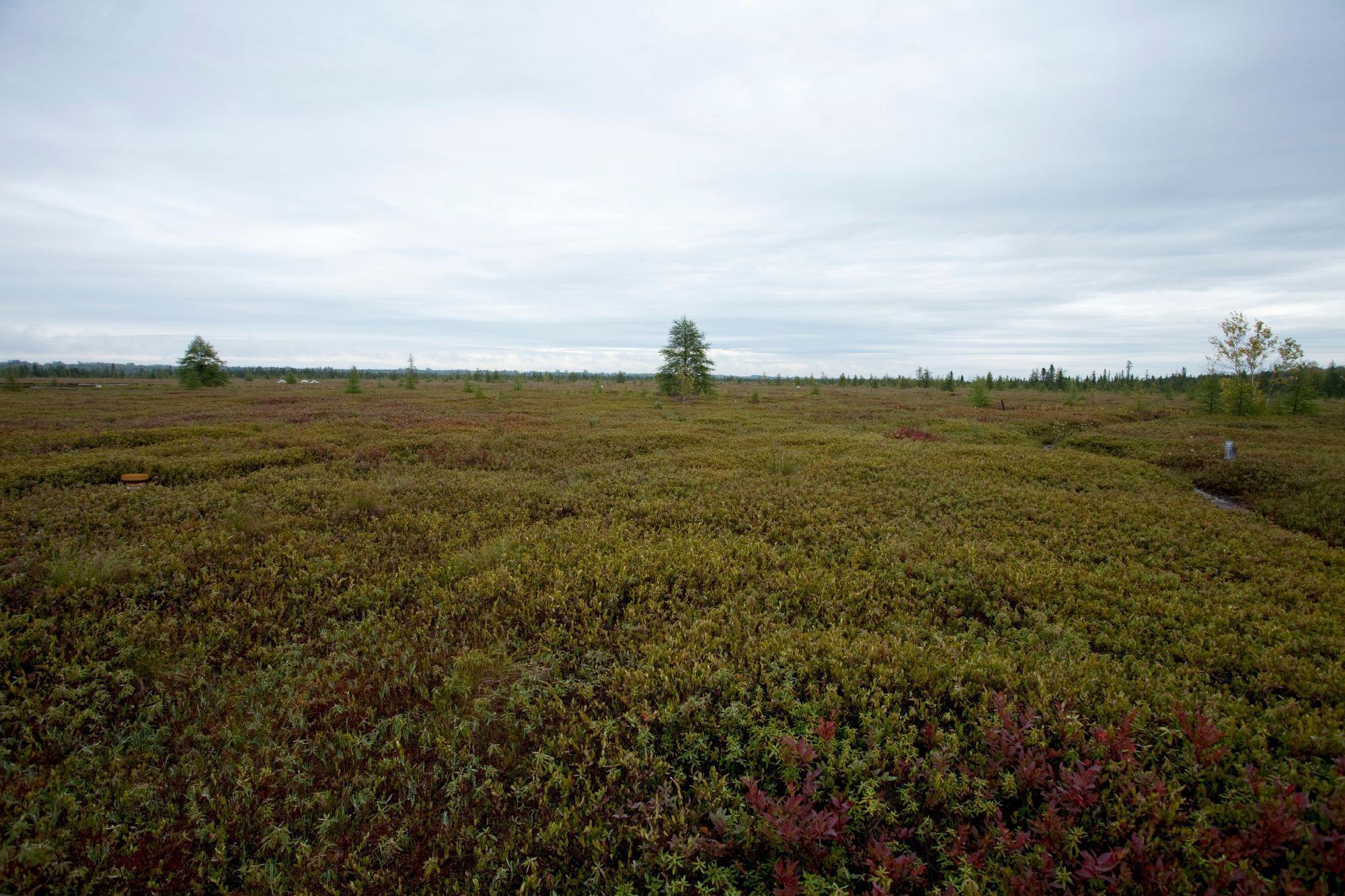 Black Rapids Creek Wetland Restoration Project (Greenbelt)
Along Black Rapids Creek, glossy and common buckthorn have been removed, as they were dominating the land and shoreline habitat. These control measures have allowed various native plants to thrive once again.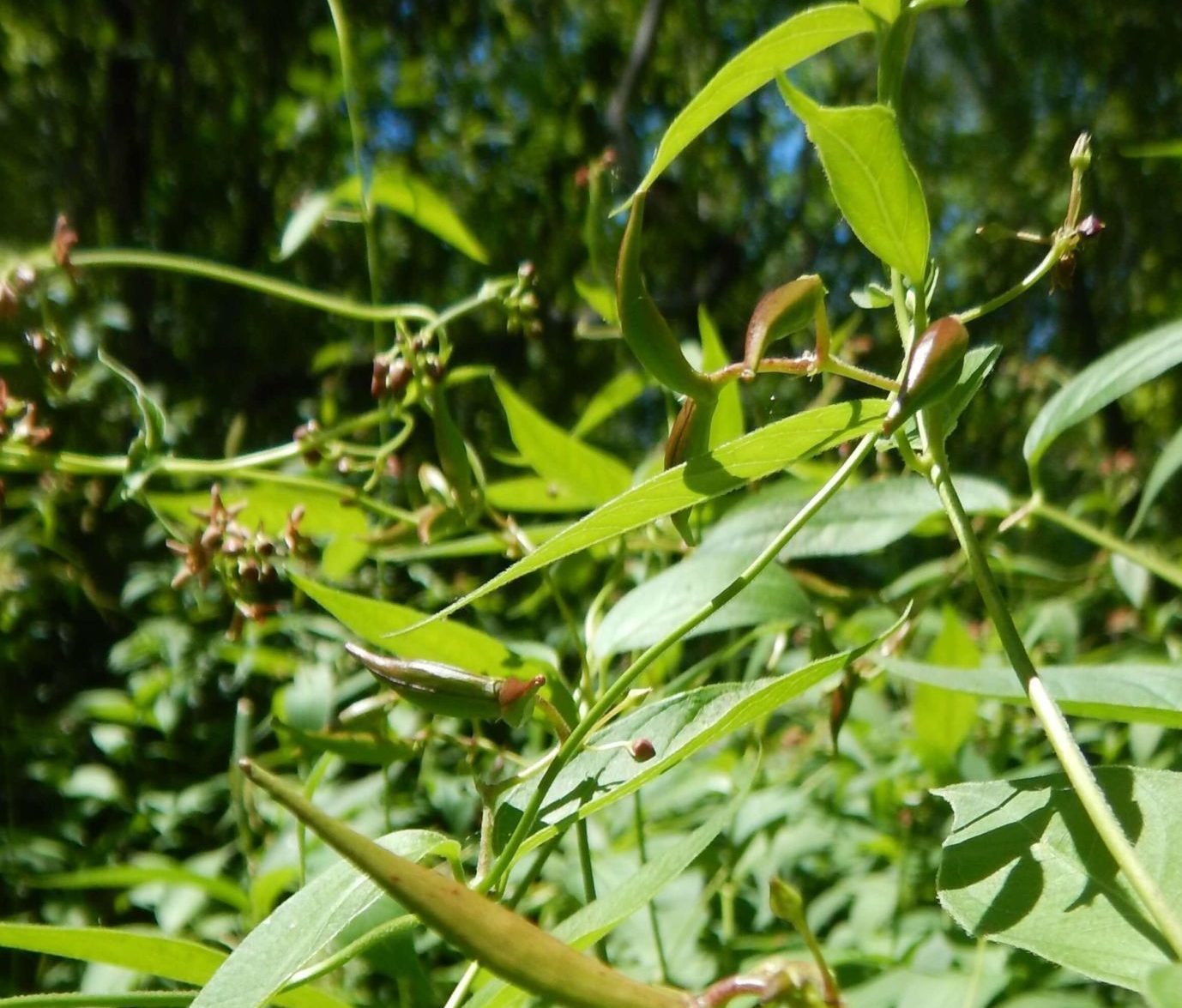 Habitat Restoration Project in the Kingsmere and Gamelin Sectors (Gatineau Park)
Dog-strangling vine has invaded some habitats in Gatineau Park, where it threatens native species. A project aimed at removing this plant is being carried out in the Park's Kingsmere (P7) and Gamelin sectors. Since 2015, dog-strangling vine has been removed in the month of July. Geotextile fabric has been installed in some areas. In 2021, we planted 30 native shrubs, as the last step in this restoration project.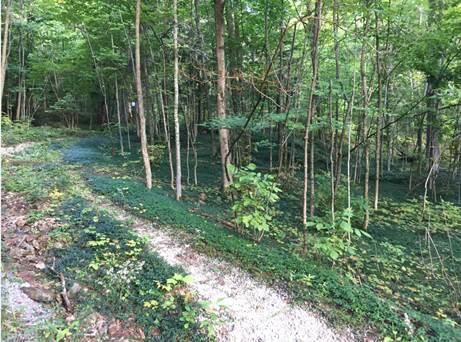 Habitat Restoration Project in the Trail 60 Sector (Gatineau Park)
Common periwinkle is an ornamental plant that originated in Europe and West Asia and has been introduced in several parts of North America. Its presence in Gatineau Park threatens the habitat of native plants, some of which are vulnerable.
Since 2018, this plant has been pulled out by hand in an area covering more than 375 m2 by people participating in a citizen science program, in collaboration with the Friends of Gatineau Park. In 2021, we planted 70 native plants to help restore the integrity of this natural environment.