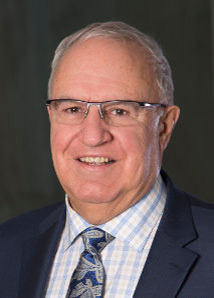 Denis B. Vaillancourt has worked in the field of education for over 40 years. Over the course of his extensive career in the Franco-Ontarian school system, he has worked as teacher, principal, superintendent of education and director of education, as well as serving as assistant deputy minister of education for the Ontario Ministry of Education. Since 2005, he has provided management and education consulting services, for the Conseil ontarien des directions de l'éducation, the Ministry of Education (as senior associate of Parker Management Consultants Inc.'s Groupe des pratiques en éducation) and Ontario's The Institute for Education Leadership.
Since 2013, he has served as chair of the Comité tripartite pour l'éducation en langue française en situation minoritaire au Canada. He has been involved with Centraide/United Way Prescott-Russell since 2015, and is a member of the board of directors of Centraide/United Way Prescott-Russell, Ottawa, and Lanark and Renfrew counties. He previously served as member and chair of the board of directors of the Réseau des services de santé en français de l'Est de l'Ontario and chair of the Assemblée de la francophonie de l'Ontario.
In 2008, Mr. Vaillancourt received the Ordre de la Francophonie de Prescott et Russell and, in 2012, received the Queen Elizabeth II Diamond Jubilee Medal. In 2014, he was recognized with the grade of Knight of the Ordre de la Pléiade and the Ordre de la Francophonie et du dialogue des cultures. And, in 2015, he was recognized by the Compagnie des Cent-Associés francophones for his exceptional contribution to the Canadian Francophonie.
Denis B. Vaillancourt holds a bachelor's degree and a master's degree in Education from the University of Ottawa.