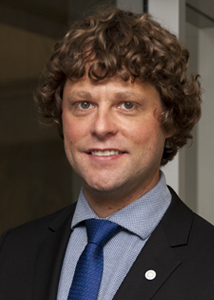 Cédric Pelletier
Conseiller en communications stratégiques
Friday, May 19, 2017
7:00 am
Mayor Jim Watson, Dr. Mark Kristmanson, Chief Executive Officer of the National Capital Commission, U.S. Embassy Chargé d'Affaires a.i. Elizabeth Moore Aubin, and Nathalie Des Rosiers, Member of Provincial Parliament for Ottawa-Vanier, officially opened the Mackenzie Avenue cycle track today.
The track is bi-directional, similar to the cycle track along O'Connor Street, and runs along the east side of Mackenzie Avenue, from Rideau Street to Murray Street.
Mackenzie Avenue remains a one-way, two-lane roadway, expanding to three lanes at the Rideau Street intersection. The cycle track is separated from road traffic on Mackenzie Avenue by a combination of curbs, a buffer area, and bollards in front of the U.S. Embassy.
The cycle track was opened during Bike to Work Month and is part of a larger project that involved the resurfacing of Mackenzie Avenue and installation of security bollards in front of the U.S. Embassy. This new cycling facility is part of a partnership with the National Capital Commission and includes the logistical and financial cooperation of the U.S. Embassy, as well as funding from the Provincial Government's Ontario Municipal Cycling Infrastructure program.
The Initial project budget was $5.6M with final project costs assessed at $4.0M.
For more information: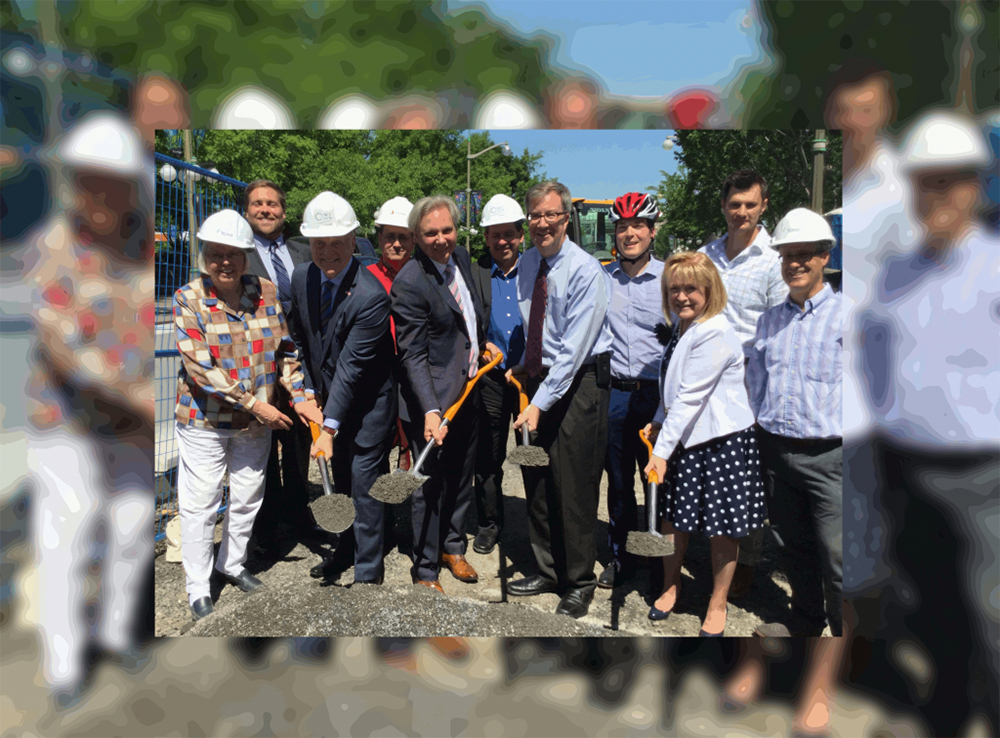 About the project
Mackenzie Avenue cycling lanes
Quotes
"Ottawa continues to expand its cycling infrastructure. We're constantly building new lanes and filling in gaps in our network so cyclists can ride comfortably and safely within our city. We want to make sure those who choose to travel by bike can easily find a way to get to work, the store or the park, and make cycling a regular part of how they get around."
Mayor Jim Watson, City of Ottawa
"Creating the cycling lanes on Mackenzie Avenue is a major 2017 project for the National Capital Commission and it results from our strong partnership with the Embassy of the United States, the City of Ottawa and the Province of Ontario."

Dr. Mark Kristmanson, Chief Executive Officer, National Capital Commission
"This is a project of significant importance and the U.S. Embassy is proud to have partnered with the NCC and City of Ottawa to make it happen. The new bike lane on Mackenzie Avenue is a beautiful and welcome addition to Ottawa's vibrant bike culture and downtown landscape."

Elizabeth Moore Aubin, Chargé d'Affaires a.i., U.S. Embassy
"Ontario is taking action to make the province a more cycling-friendly place. We're implementing a twenty year strategy that is supporting and encouraging citizens to use their bike as a viable mode of transportation. It also promotes a healthier and active lifestyle. The Mackenzie Avenue cycle track is a great addition to the city's bike paths and we are proud to have invested in this infrastructure."
Nathalie Des Rosiers, MPP for Ottawa-Vanier
Quick Facts
· Confederation Boulevard is the Capital's ceremonial and discovery route, which encircles the downtown areas of Ottawa and Gatineau. It is the route that foreign dignitaries and the royal family take for processions and state visits.
· The City of Ottawa has made great strides towards becoming a cycling friendly city.
· The City of Ottawa has been recognized by the Share the Road Ontario organization which awarded Ottawa a "Silver" status in 2011, followed by "Gold" status in 2013 - Ottawa is one of only two cities in Ontario with this designation.
· The City has worked on improving the cycling environment which has resulted in additional bicycle trips of all kinds in Ottawa, with the cycling modal share growing by 40% city-wide between 2006 and 2011, according to the Origin-Destination Survey.
· The 2013 Transportation Master Plan (TMP) sets a goal of increasing the City wide cycling modal share from three percent to five percent of morning peak period trips.
· The TMP also seeks to have cycling account for eight percent of all trips inside the Greenbelt by 2031, and the City is on track to reach this target.
· By end of 2016, the city had a cycling network of over 900km.
· The 2013 Ottawa Cycling Plan (OCP) provides a framework within which the City of Ottawa can further develop its cycling network and promote cycling as a sustainable mode of transportation.