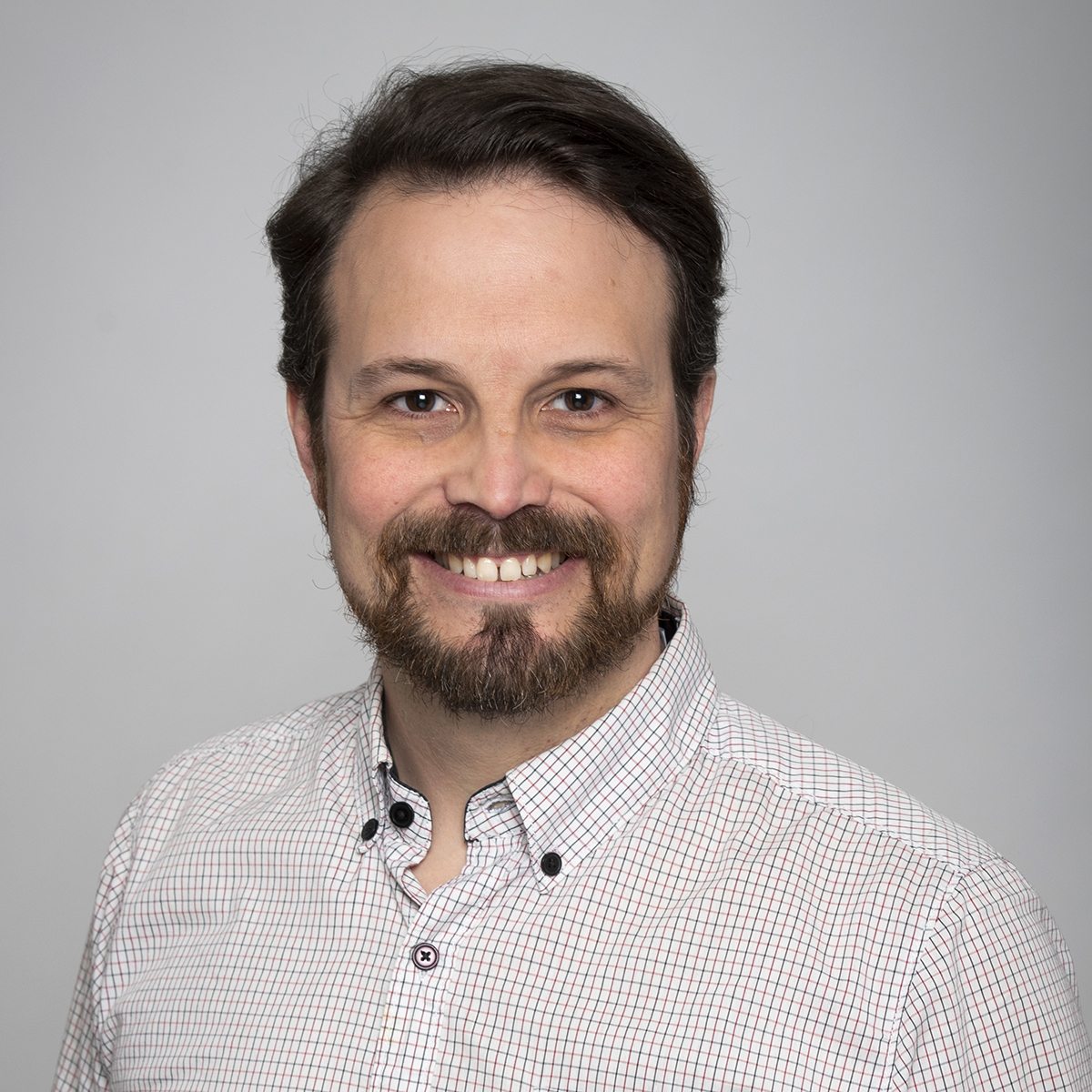 Cédric Williams
Manager, Public Programs and Communications (Gatineau Park)
Last Updated: Monday, February 14, 2022
One life's little pleasures for me is enjoying the magnificent trails in Gatineau Park. But if one other member of the family enjoys hiking even more than I do, it would be my dog, Mikah.

We're both so lucky to have so many trails winding through the Park. There's nothing that Mikah would love more than to run where she pleases, but I know that I have to keep her on a leash at all times. It's really important to be aware of the risks that we and our faithful companions are exposed to during our outings in the Park. And that's exactly why the NCC established regulations on pets in the Park: to reduce these risks.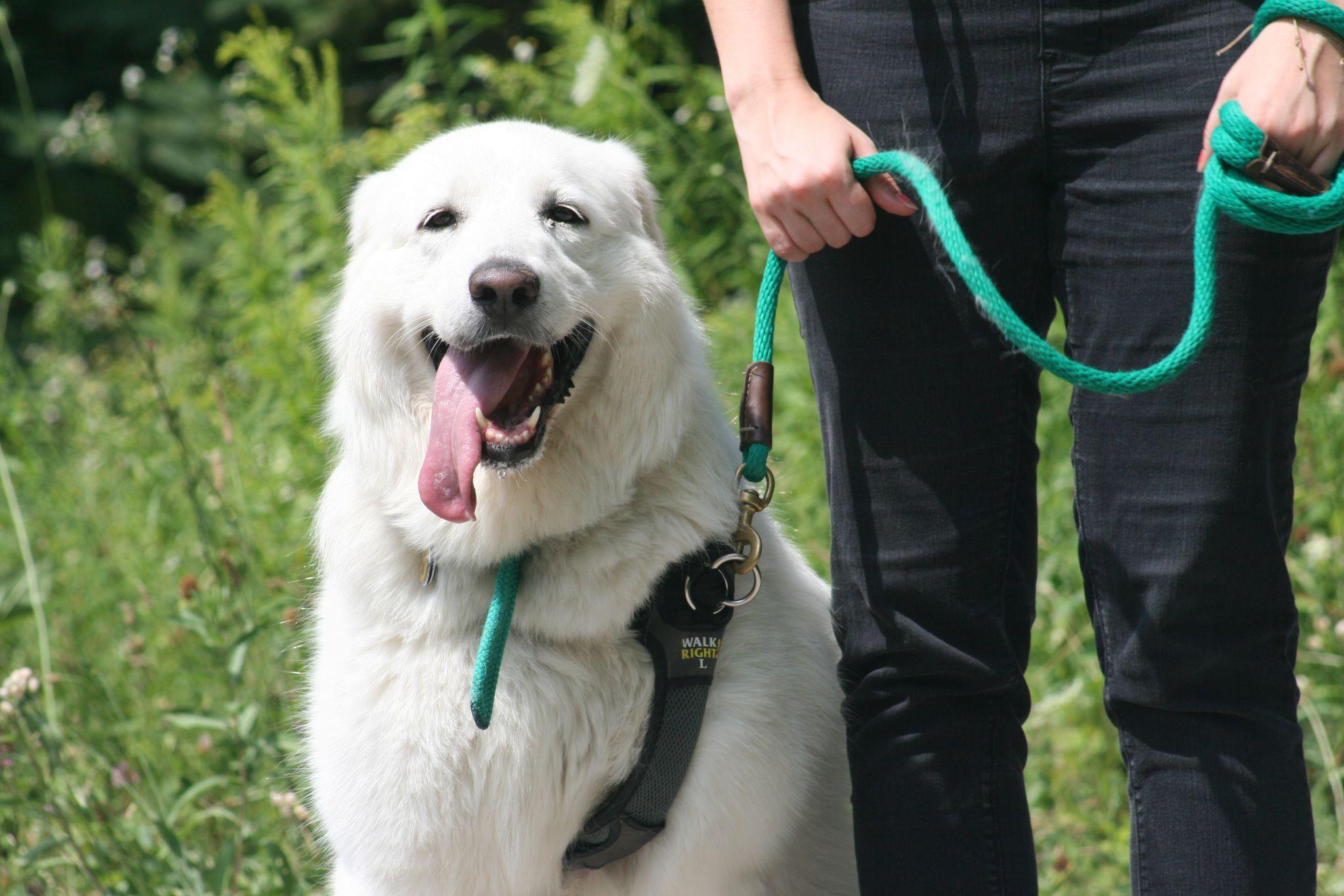 Summer dog walking
In summer, our four-legged friends can trek with us on more than 165 kilometres of trails in Gatineau Park.
Unfortunately, Mikah is not allowed to come with me on four trails:
⛔ Pink Lake Trail
⛔ Luskville Falls Trail
⛔ King Mountain Trail
⛔ Equestrian Trail

Winter dog walking
Winter activities in the Park include snowshoeing, cross-country skiing, fat biking and hiking. Four all-season hiking paths are open to our faithful companions:
✔️ Sugarbush Trail
✔️ Lauriault Trail
✔️ Pioneers Trail
✔️ Trail from P1 to P3

Staying on the trails protects our pet
It's important for Mikah to stay on the trails. If she strays off them, she runs a greater risk of tick bites. The parasite could infect her and give her Lyme disease. After a hike, it's always a good idea to check your clothes and your furry friend's coat for ticks.

Keeping animals on a leash helps protect the Park
Keeping our four-legged friends on a leash helps protect the wide variety of plants and animals in the Park. An animal roaming off the trails can harm wild plants and animals. Mikah wouldn't be too happy if all the plants were trampled underfoot! A cavorting dog can upset small mammals like field mice, shrews and squirrels, and leave many of them feeling threatened. Many bird species nest on the ground, and it takes just one dog straying off the path to stress them. These birds' survival instincts click in and make them use up their energy reserves and possibly avoid locations that offer everything they need to live. The survival of some species at risk that live in the Park depends heavily on dog owners' compliance with pet regulations.
Keeping our pets on a leash is important for other Park users too. Ours might be the gentlest animal in the world, but it might still seem frightening to some people. It can also be difficult to predict how our pet will react to strangers.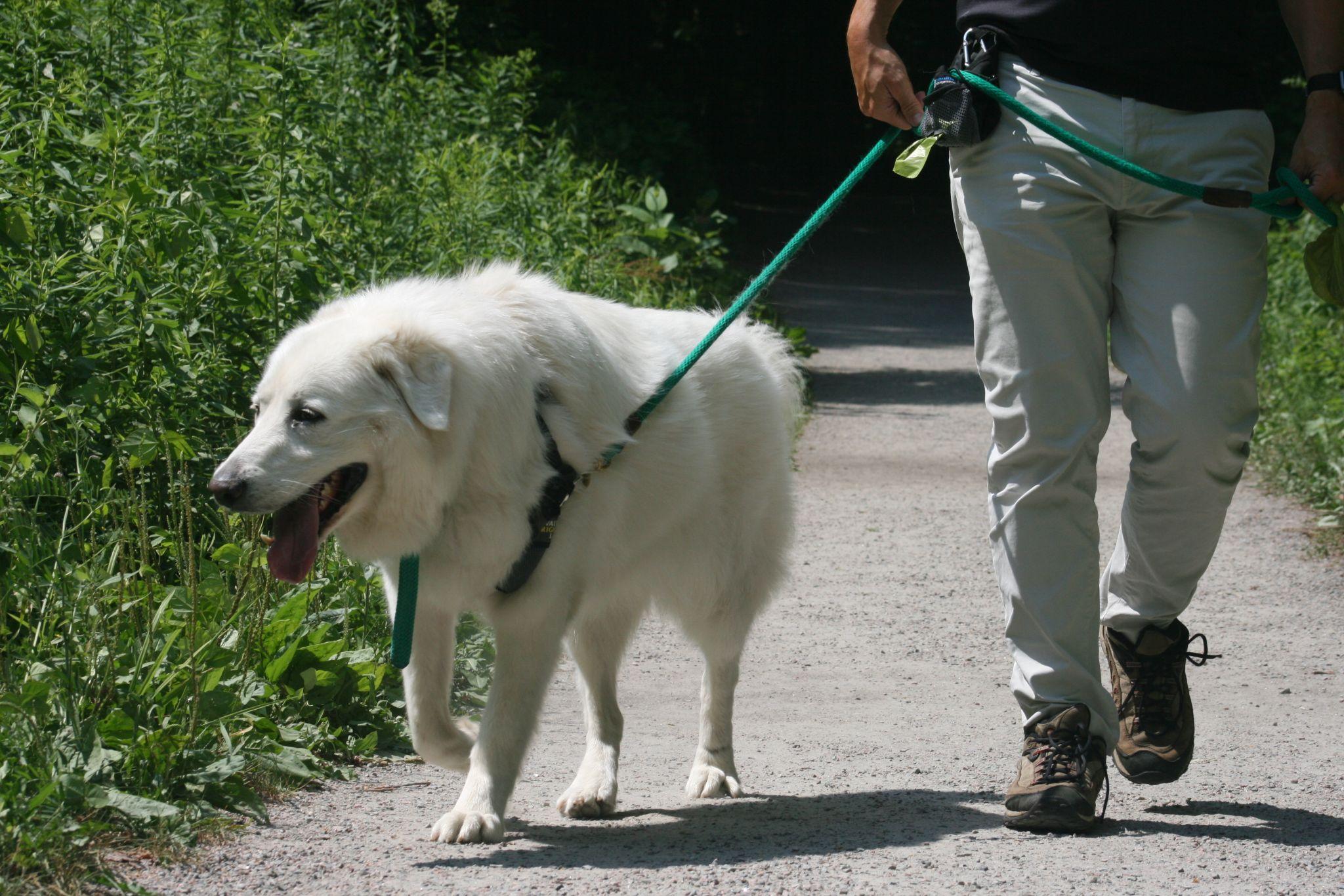 Signs are posted to point out areas in Gatineau Park where pets on a leash are permitted. In authorized areas, pet owners are required to restrain and keep their animal under control with a leash or harness. The maximum length of the leash or harness is two metres. Dog owners are required to properly remove and dispose of their pet's droppings as well. Anyone who violates this rule is liable to a minimum fine of $100.

In short…
When all pet owners obey the rules, you and I, and Mikah— and all other Park visitors — can enjoy Gatineau Park's recreational opportunities, and contribute to its long-term conservation.