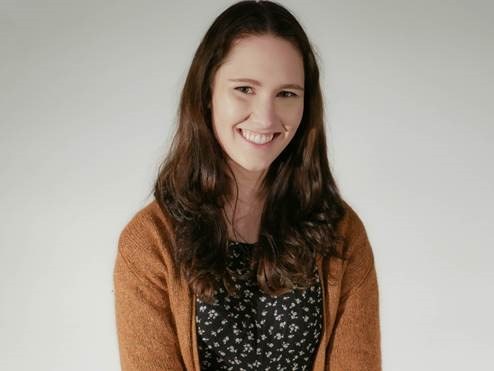 Nina Jeffery
Student, Strategic Communications
Last Updated: Wednesday, March 15, 2023
There are so many reasons to love Gatineau Park in the summer — including camping! On your next adventure to Gatineau Park, extend your visit, and stay overnight! With so many sites to choose from, there is a perfect option for everyone — whether you're a beginner or an experienced camper, you're sure to find a campsite to suit your trip.


Classic campsites
Classic campsites might be what you picture when you think of a camping trip. With 250 sites, these are the most popular type of setup in Gatineau Park.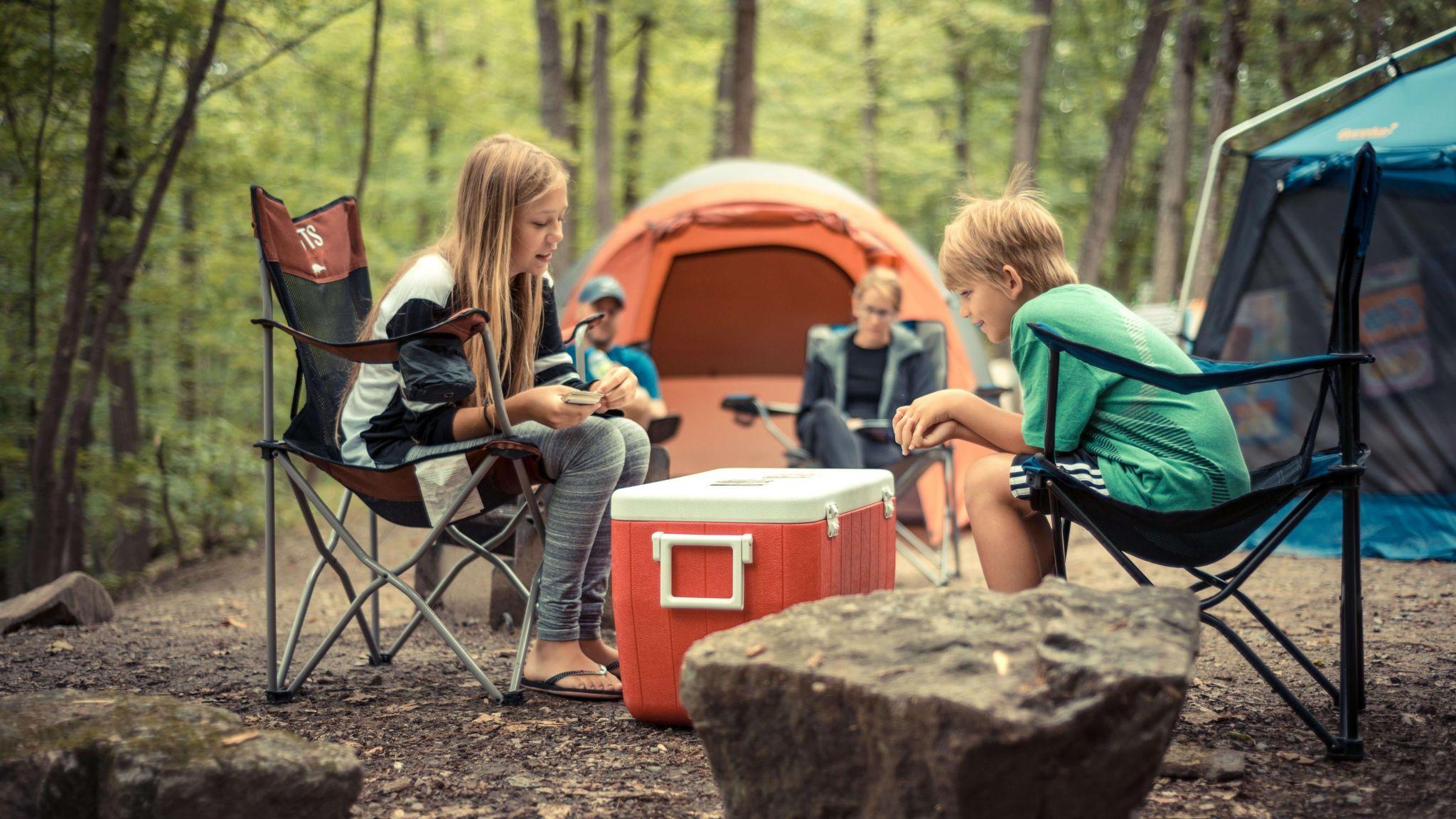 Philippe Lake sector is the largest, and is great for families. It is close to services, amenities and beaches to keep you busy throughout your visit.
The Renaud Lake sector is a small, quiet and semi-wooded area that is great for those who want to take a break from the city.
Taylor Lake sector is great for those who are looking for a rustic, relaxing camping trip. This small area offers a great lakeshore location and is for tenting only.
Every campsite in Gatineau Park includes a fire pit, grill, picnic table and parking for one vehicle. Note that campsites do not have direct access to electricity, water or sewers.
Perfect for: Anyone who wants to experience nature to the fullest. Classic campsites put you in the perfect location to explore activities like mountain biking, hiking, picnicking and more. This makes them ideal places for families and groups of all sizes.
Canoe-camping sites
The La Pêche Lake sector is one of the most relaxing and beautiful camping areas in the Park. For canoe lovers, La Pêche Lake offers 33 canoe-camping sites in 11 different locations, and one group site. The sites are a 30- to 90-minute paddle from the boat launch, giving you the opportunity to admire the beauty of the lake as you canoe to your site.
Don't own a canoe? You can rent one for the duration of your stay. Note that these sites are for tenting only. They offer the same amenities as our classic campsites, with firewood and food hangers provided at the site. Remember to bring your own water!
Perfect for: Campers who love adventure. If you love canoeing, an overnight stay at one of these sites is a unique and peaceful way to enjoy the lake.

Four-season tents and yurts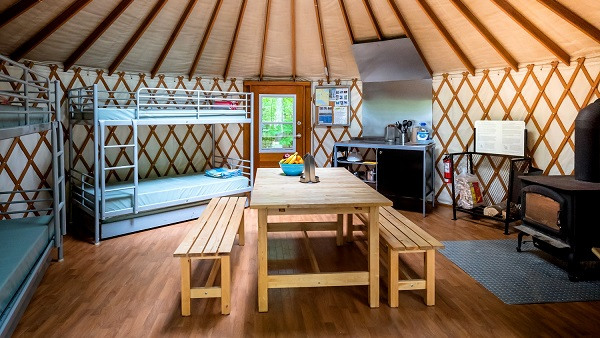 Four-season tents are one type of ready-to-camp unit. These roofed accommodations in the Philippe Lake sector give you the opportunity to camp, with some amenities provided. They include bunk beds, tables, chairs and a bench.

Yurts are another type of ready-to-camp unit, and are a camping favourite in Gatineau Park. They offer amenities similar to those provided at our four-season tents, but in a unique circular structure, with a cone-shaped roof and a skylight.
The ready-to-camp units include cooking utensils, fridge, barbecue with gas burner (gas provided) and a wood stove. The sites include the same amenities provided at all other sites: fire pit, grill and table. Drinking water is available close to the site. Be sure to bring food, cutlery, garbage bags and flashlights.
Perfect for: Campers who are looking for some extra comfort. Yurts and four-season tents come with almost everything a camper would need, making them perfect for anyone new to camping.
Cabins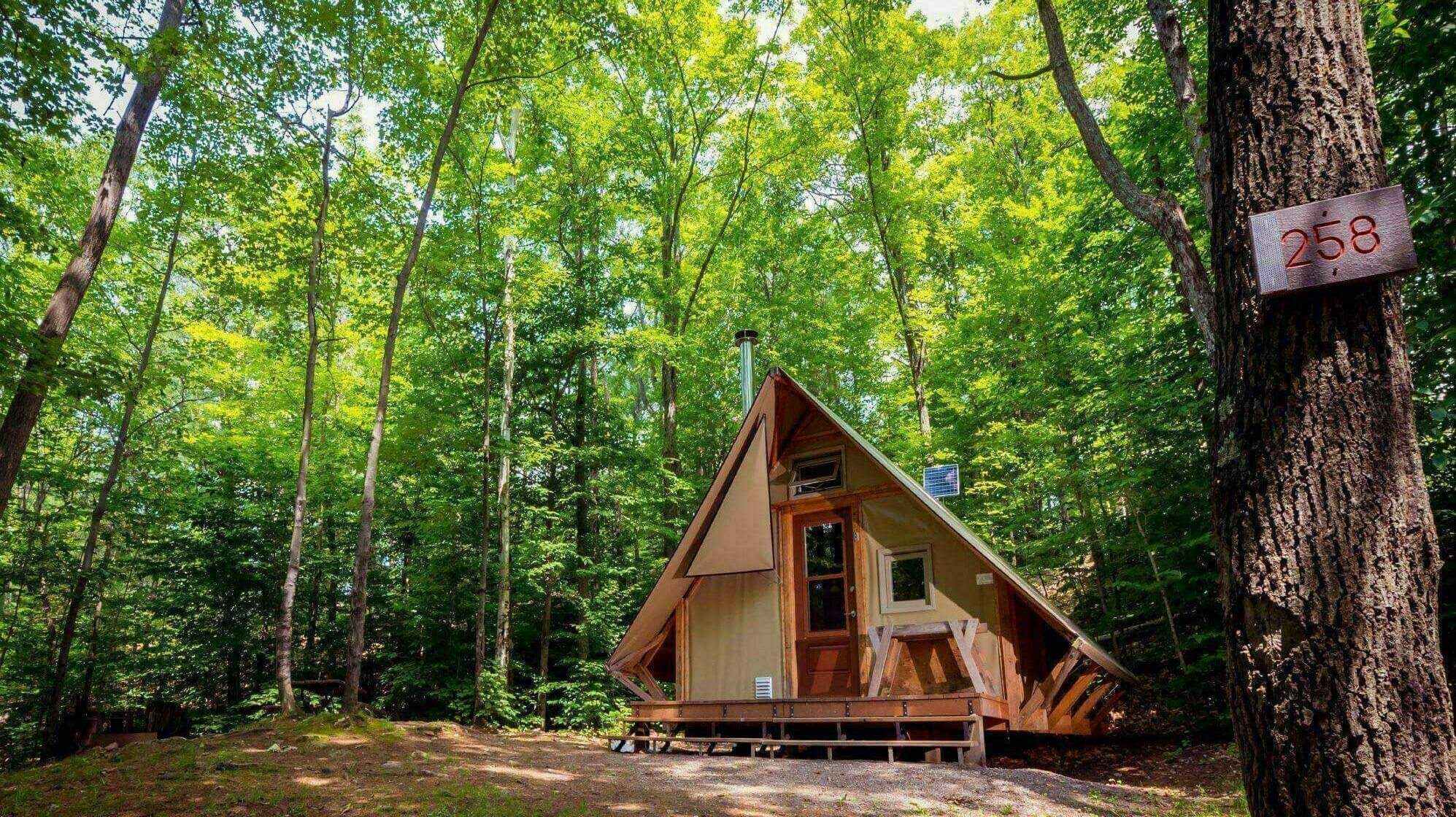 Another type of ready-to-camp unit, Gatineau Park cabins are a "must-stay" location. This summer, you can stay at The Pines Cabin in the Philippe Lake sector, which accommodates up to six guests. All cabins have large private sites that offer a unique experience for campers. The cabins also offer basic amenities like bunk beds, cooking utensils, a wood or gas stove, and a fridge. There are outhouses at the site, and drinking water stations nearby.
Note that there are no services at the sites (electricity, water or sewers).
---
With so many camping options in Gatineau Park, you're sure to find a location that perfectly suits your needs. Camping is a great way to unplug, get outdoors and enjoy the summer.
For pricing and booking info, visit our camping and accommodations page.