Recently renovated, the O'Brien House is now a boutique hotel. It also features a special exhibition space called the Canadiana Room, where you can discover treasures from the NCC's Crown Collection of the official residences.
About the O'Brien House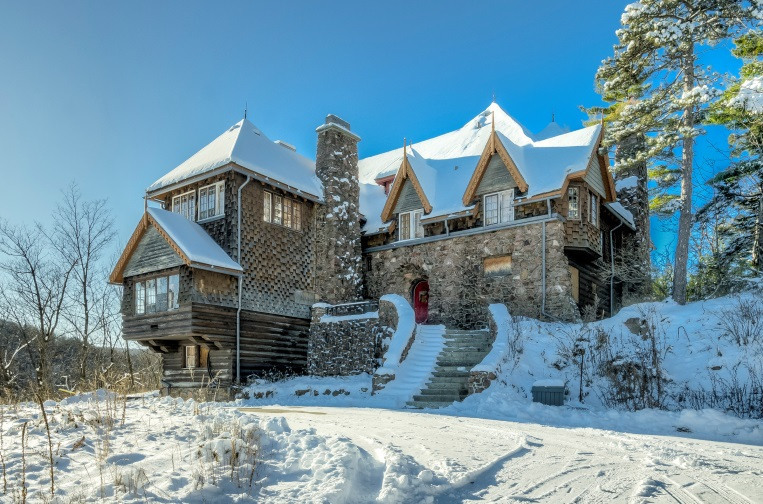 650 Chemin du Lac-Meech, Chelsea (in Gatineau Park)
The O'Brien House is located on Meech Lake, in the heart of Gatineau Park. Acquired by the NCC in 1964, the building received a "Recognized" designation by the Federal Heritage Buildings Review Office (FHBRO) in 1984.
The house was built for businessman and industrialist John Ambrose O'Brien, the founding owner of the Montréal Canadiens ice hockey team and a founder of the National Hockey Association, a predecessor of the National Hockey League, in 1909. The NCC bought the house as part of an ongoing program to expand federally owned land in Gatineau Park.
The O'Brien House was conceived in the grand style of Queen Anne Revival by leading architect Werner Noffke in 1930. However, the cedar-shingled roof, log siding and granite foundations of this country mansion declare its relationship to the Canadian wilderness.