From May 20 to September 2, 2018
Enjoy summer Sundays cycling along car-free roads, and experience the beauty of Canada's Capital Region in a fun and environmentally friendly way.
NOKIA Sunday Bikedays, the Capital's popular program, is organized by the National Capital Commission (NCC), in collaboration with long-term title sponsor NOKIA, and major sponsor, the Professional Institute of the Public Service of Canada (PIPSC).

NOKIA Sunday Bikedays is cancelled on Ottawa parkways on July 1st for Canada Day.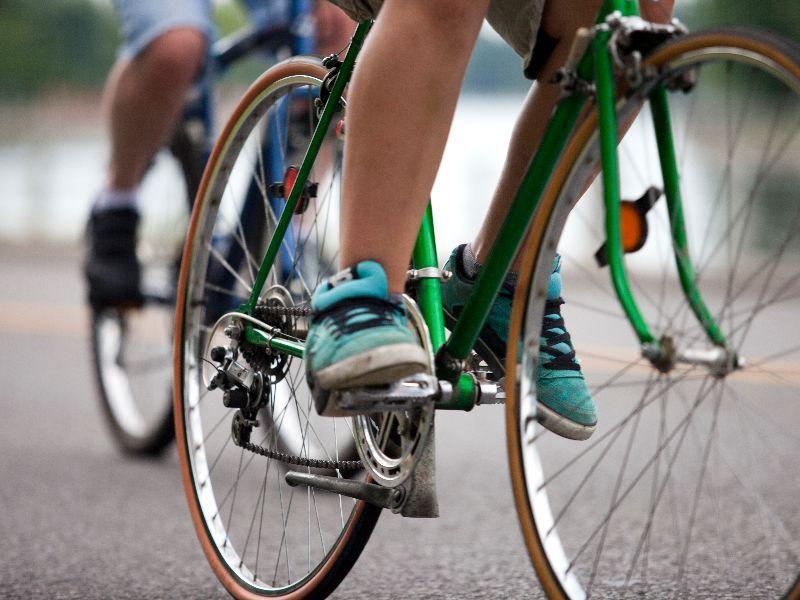 Car-free parkways on NOKIA Sunday Bikedays

9 am to 1 pm

- Sir John A. Macdonald Parkway (9 kilometres)
- Colonel By Drive (8 kilometres)
- Sir George-Étienne Cartier Parkway (8 kilometres)
6 am to 11 am: A total of 27 kilometres for cyclists who enjoy steep hills!

- Gatineau Parkway
- Champlain Parkway
- Fortune Lake Parkway

6 am to 1 pm : A total of 2.5 kilometres north of Chemin du Lac-Meech (parking lot P8). This section is ideal for families with young children.

Note: Scooter-type power-assisted bikes are not allowed on the parkways when they are closed for NOKIA Sunday Bikedays.
Services

During NOKIA Sunday Bikedays, from 9 am to 1 pm.
NOKIA Switchbacks clinics
Free bike checks, courtesy of NOKIA.

PIPSC mobile water stations
Fill your water bottle, courtesy of PIPSC
- Colonel By Drive (corner of Rosedale street)
- Sir John A. Macdonald Parkway (Champlain Bridge parking lot entrance)
- Sir George-Étienne Cartier Parkway (corner of Airport-Marina Road)

Bike Rentals
You can rent a bike at one of the following locations :
Rent-A-Bike
Available in all sizes and styles, our bikes are perfect for town or country. Visiting Canada's Capital region has never been so fun or easy
Maison du Vélo
Le Grenier du petit sportif rents bikes for a small fee. Come to the Maison du Vélo in Jacques-Cartier Park.