Renewal of the plan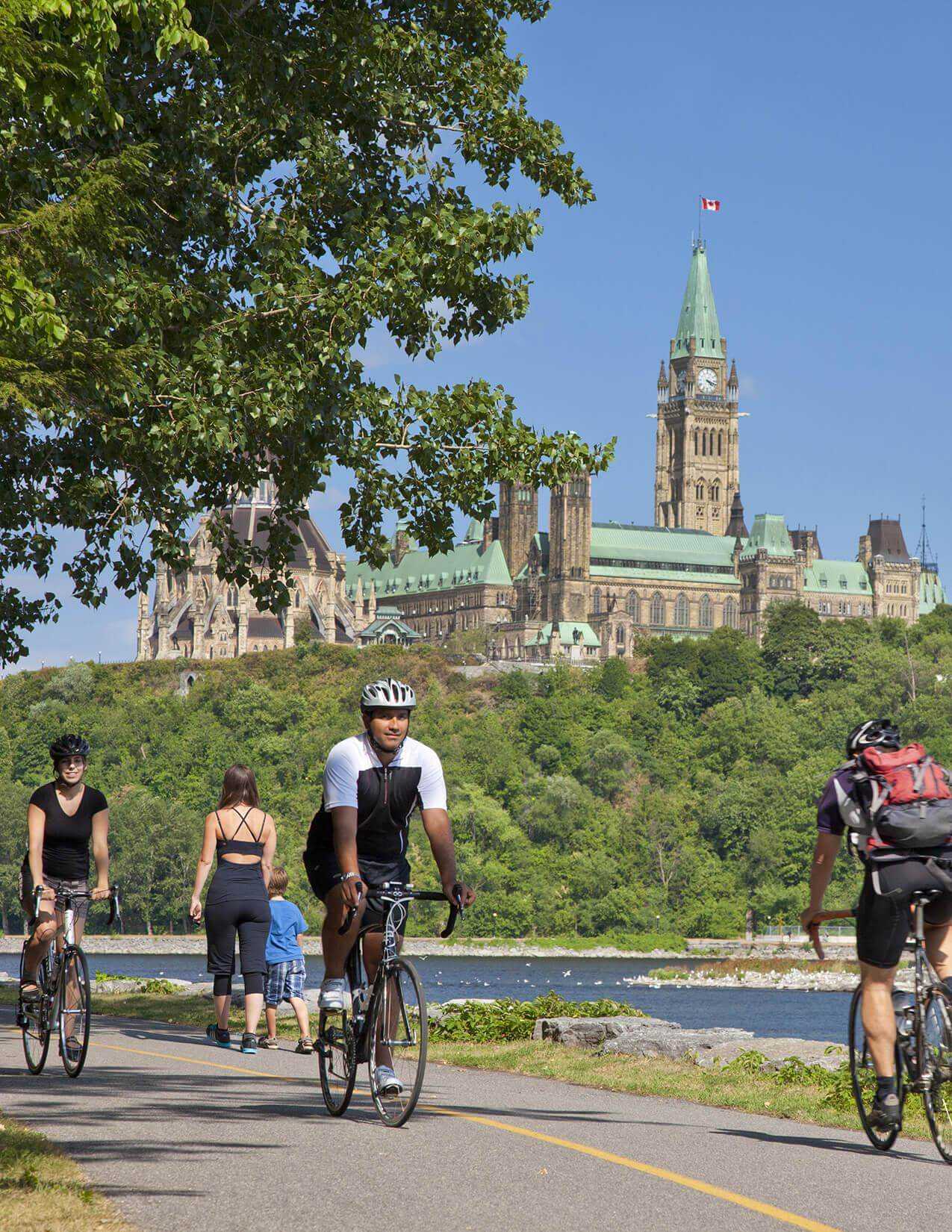 We have started the process of renewing the strategic plan entitled Pathway Network for Canada's Capital Region (2006). The purpose of the revised plan will be to provide a framework for future planning and day-to-day management of the Capital Pathway.
The main planning objectives:
renew the vision, guiding principles and standards
set strategic directions and priorities for the next 10 years
provide management tools
harmonize federal and municipal planning, where possible
The strategic plan revision will address various topics:
pathway design, development and linkage opportunities
user safety
signage
amenities
Renewal of the Strategic Plan for the Capital Pathway
The renewal is taking place in four stages, during which the public and stakeholders are being consulted.
Assessment, research and analysis of existing conditions (summer–fall 2017)
Review of vision and strategic directions (winter–spring 2018)
Drafting of new strategic plan (summer–fall 2018)
Approval of the final plan (early 2019)
Current vision for the Capital Pathway

In 2006, the NCC Board of Directors approved the current plan developed in collaboration with its regional partners. This plan includes four pillars to guide the planning and development of the Capital Pathway for the next 10 years.
1. Multi-purpose use
The Capital Pathway covers Canada's Capital Region in its entirety. It is a multi-use recreational and tourist network, which also supports non-motorized commuting vocations.
2. Accessibility and safety
The Capital Pathway extends to and links natural and built areas by providing access to waterways and green spaces, as well as cultural and heritage features.
User education and awareness programs promoting sharing of the pathway in a respectful and tolerant manner result in a safe and pleasant experience.
3. Connectivity
The Capital Pathway is connected to other non-motorized transportation networks within the region to encourage sustainable transportation, and forms a key component of Canada's Capital recreational and cycling experience.
4. Recognition
The quality of the experience is regarded as one of the best in North America.