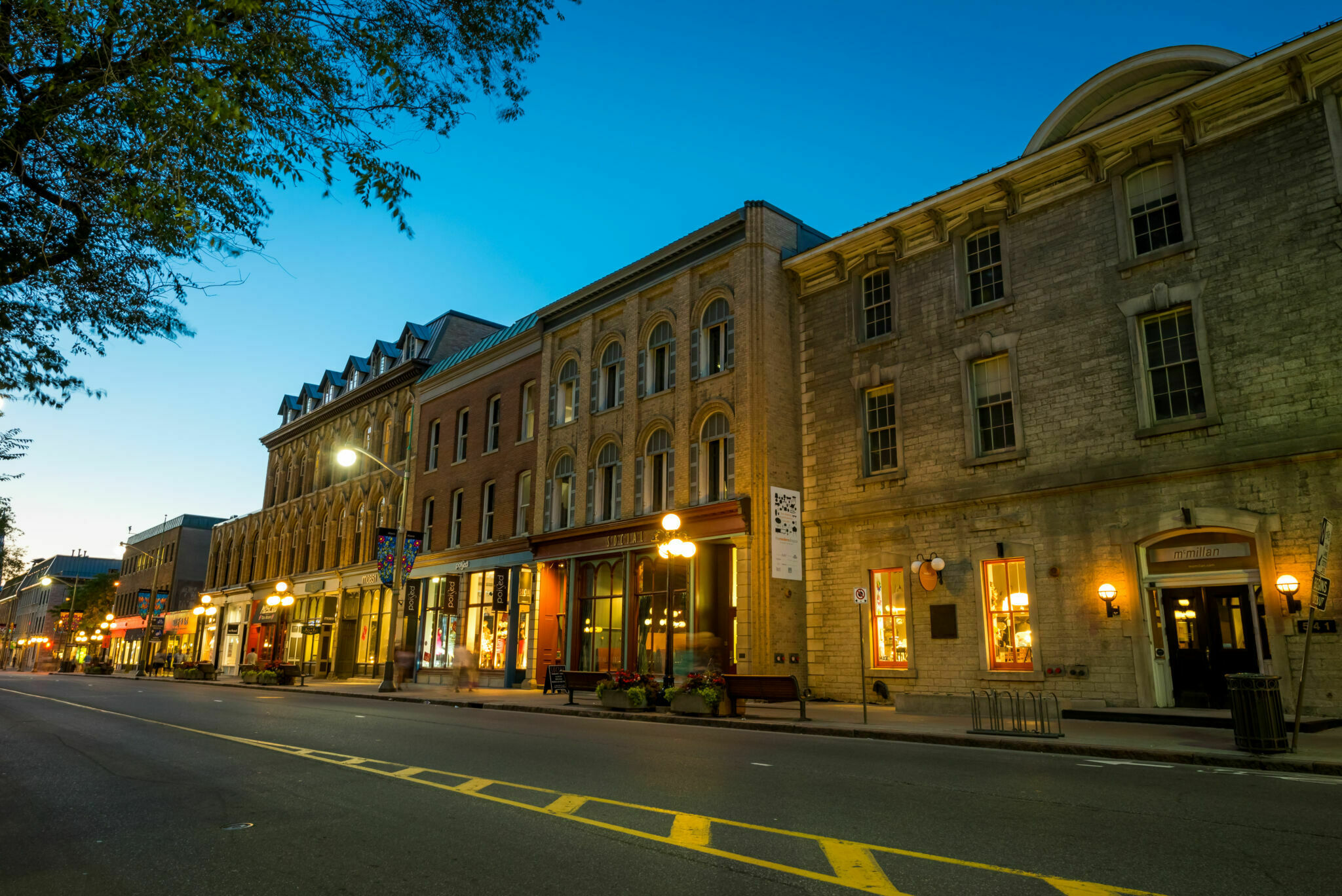 The ByWard Market is one of the oldest neighbourhoods in Ottawa. Today, it is a vibrant, mixed-used area, and home to many heritage properties managed by the NCC.
The NCC is the steward of many heritage buildings and sites in the National Capital Region. For this reason, we are committed to preserving and revitalizing our assets in the ByWard Market. Work on commercial and residential properties is needed so that current and future generations can appreciate and enjoy them.
The improvements will protect and extend the life cycle of these properties. The NCC will do its best to limit disruptions to residents and operations.
Each project has a unique timeline. Work will start in spring 2022, and should be completed by winter 2022–2023.
419–431 Sussex Drive: Repair the building envelope and skylights, and upgrade mechanical elements.
519 Sussex Drive: Repair the building envelope and replace the roof.
527–531 Sussex Drive: Repair the building envelope and balcony railing, and replace/rehabilitate selected windows, doors and skylights.
541 Sussex Drive: Repair the building envelope, windows and soffits.
10 A and B York Street: Rehabilitate the roof.
12–18 York Street: Address minor building envelope issues, overhaul electrical elements, improve garbage room and address alley safety concerns, replace the cooling tower.
25 George Street: Rehabilitate the windows and doors, and repair the gutters, masonry and stucco.
Sussex Courtyards rehabilitation: Develop a holistic plan to define and balance public, residential and commercial uses; guide future work; and address areas that need repair.
The NCC is engaging with residents, tenants and community groups to share information about these projects.
If you have any questions, please do not hesitate to contact the NCC's client services at 613-239-5000 or info@ncc-ccn.ca.
---
These projects are part of the NCC's major infrastructure projects made possible with the Government of Canada's $52.4-million investment from the 2020 federal budget.