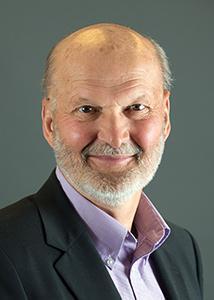 Norman Hotson is an architect with over 40 years' experience and the founding principal of the DIALOG design studio in Vancouver. His specific expertise is in the master planning of large-scale, urban sites for major redevelopment initiatives, and in architectural works, such as university buildings, public markets and high-density residential projects. Over his career, he has designed and led a diversity of award-winning projects in architecture, planning and urban design, and has directed the design of numerous waterfronts in Canada, the United States, Australia and New Zealand. For 30 years, he served as the coordinating architect for the redevelopment of Granville Island on behalf of the Government of Canada. This project has been heralded worldwide as one of the most important urban precedents of our time, transforming a 14.2-hectare site from an assemblage of dilapidated industrial warehouses into a vibrant community. In 2009, Granville Island was named "Best Neighbourhood in North America" by the New York non-profit organization Project for Public Spaces.
Norm has served the community through membership on the Vancouver Heritage Advisory Committee and the Urban Design Panel; the NCC's Advisory Committee on Planning, Design and Realty; and in various fundraising drives for non-profit and charitable organizations. He is also chair of the board of BC Artscape, providing space to the community for creative placemaking. Norm is a fellow of the Royal Architectural Institute of Canada and honorary member of the Canadian Institute of Planners.
He holds an Honours Bachelor of Architecture from the University of Toronto.