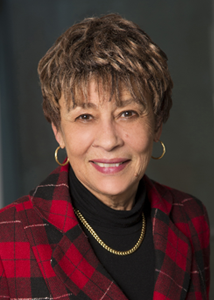 Mireille Apollon has extensive experience in management and administration in the public and community sectors. In 2009 and again in 2013, she was elected to the Ville de Gatineau's municipal council, where she served until 2017. As a municipal councillor, she contributed to the implementation of the cultural diversity policy, in addition to fulfilling functions as deputy mayor; vice-president of the municipal council; president of the arts, culture, literature and heritage commission; and vice-president of the Outaouais regional conference of elected officials.
From 1998 to 2009, as a management and cultural diversity consultant, she completed various projects with departments and agencies in the fields of international cooperation, the advancement of women, cultural diversity and linguistic duality. Previously, she held several positions as analyst and development manager at the Canadian International Development Agency and as a diplomat with Foreign Affairs and International Trade Canada at Canadian embassies in Senegal, Tunisia and Haiti.
For more than 30 years, Ms. Apollon has been actively involved in community organizations working with women, seniors and cultural communities. She has served on boards of directors, with A-Dialogue, for example, which promotes dialogue with African Canadians, and she has served as chair of the Association des femmes immigrantes de l'Outaouais. In 2010, she received the Prix québécois de la citoyenneté from the Government of Quebec for her commitment and exceptional contribution to making Quebec a more plural and inclusive society. In 2008, she was awarded the Ordre de Gatineau for her outstanding contribution to promoting harmonious relations between ethnocultural groups.
Mireille Apollon holds a Bachelor of Pedagogy from Université Laval (1969), as well as a master's degree in Administration from the École nationale d'administration publique (1982).