This Archaeology Month, we invite you to take part in our public archaeological digs. Help us recover artifacts at Leamy Lake Park and learn more about the pre-contact (i.e., before the arrival of Europeans) history of the region.
Our archaeologist Ian Badgley will supervise the site in partnership with the Anishinabe Odjibikan Andwanikesiwag, the archaeological field school of the Kitigan Zibi Anishinabeg and the Algonquins of Pikwakanagan First Nation.
Leamy Lake Park contains the largest pre-contact archaeological site complex in the region. Most of the sites were occupied between 1,000 and 2,000 years ago. The artifact collections recovered from these sites provide important information about Anishinabe Algonquin history in the National Capital Region.
Monday, August 1 to Wednesday, August 3
Saturday, August 6 to Tuesday, August 9
Saturday, August 13 to Monday, August 15
Saturday, August 27 to Tuesday, August 30
Drop by anytime between 8 am and 5 pm
Free (admission and activity)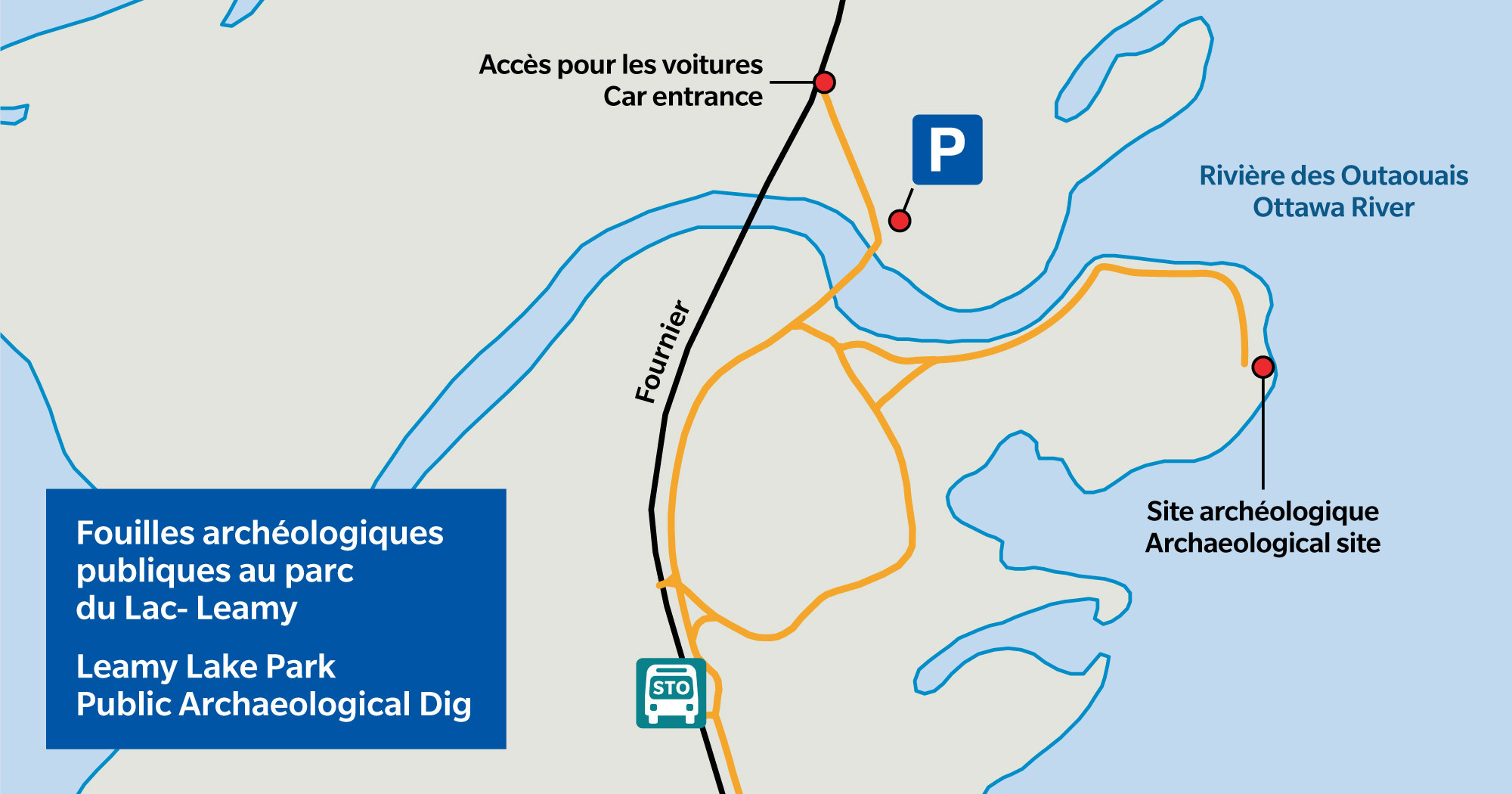 Free parking in the parking lot of the former Gatineau Boom (space is limited: first come, first serve).
80 Fournier Boulevard
Gatineau, Quebec
*Please plan a 15 to 20 minute walk to the Leamy Lake Park dig site.
There are bus stops near the Voyageurs Pathway, which leads to the dig site. Use the STO's travel planner to plan your visit.
This activity is geared toward adults and children aged 10 and up. We will also offer a simulated archaeological dig for families with young children.
We recommend that you bring water and insect repellent, and wear a hat, long pants, gloves and closed-toe shoes with good treads, as a section of the trail to the dig site passes over rough terrain.