From the forests of Gatineau Park to the heart of the city, these unique properties are located in areas of importance to Canada's Capital. Each one offers a different living experience to enjoy.
31 MacKay Street
Ottawa ON K1M 2B1
New Edinburgh: Sussex Drive and MacKay Street
Description: Four plus one bedrooms, three full bathrooms plus one powder room. Plenty of storage space in basement and attic. One-car garage plus four outdoor parking spaces. Heated floor in kitchen and master bedroom's ensuite bathroom.
Lease Terms: One year
$3,950/month
Available June 1, 2021
---
1–25 MacKay Street
Ottawa, ON K1M 2B1
This charming red-brick duplex is situated in Ottawa's New Edinburgh Heritage Conservation District, adjacent to the grounds of Rideau Hall, and just minutes from the official residence of the prime minister of Canada. Enjoy a bike ride or a drive along the winding Sir George-Étienne Cartier Parkway, and take in its stunning views of the Ottawa River. Or head to the ByWard Market to get a taste of the nightlife.
Built in 1935, this 1,026 sq. ft. first-floor apartment includes two bedrooms and one bathroom, with hardwood throughout and shared laundry available in the basement. No central air conditioning.
$2,250/month plus hydro (heat, water and two parking spots included)

---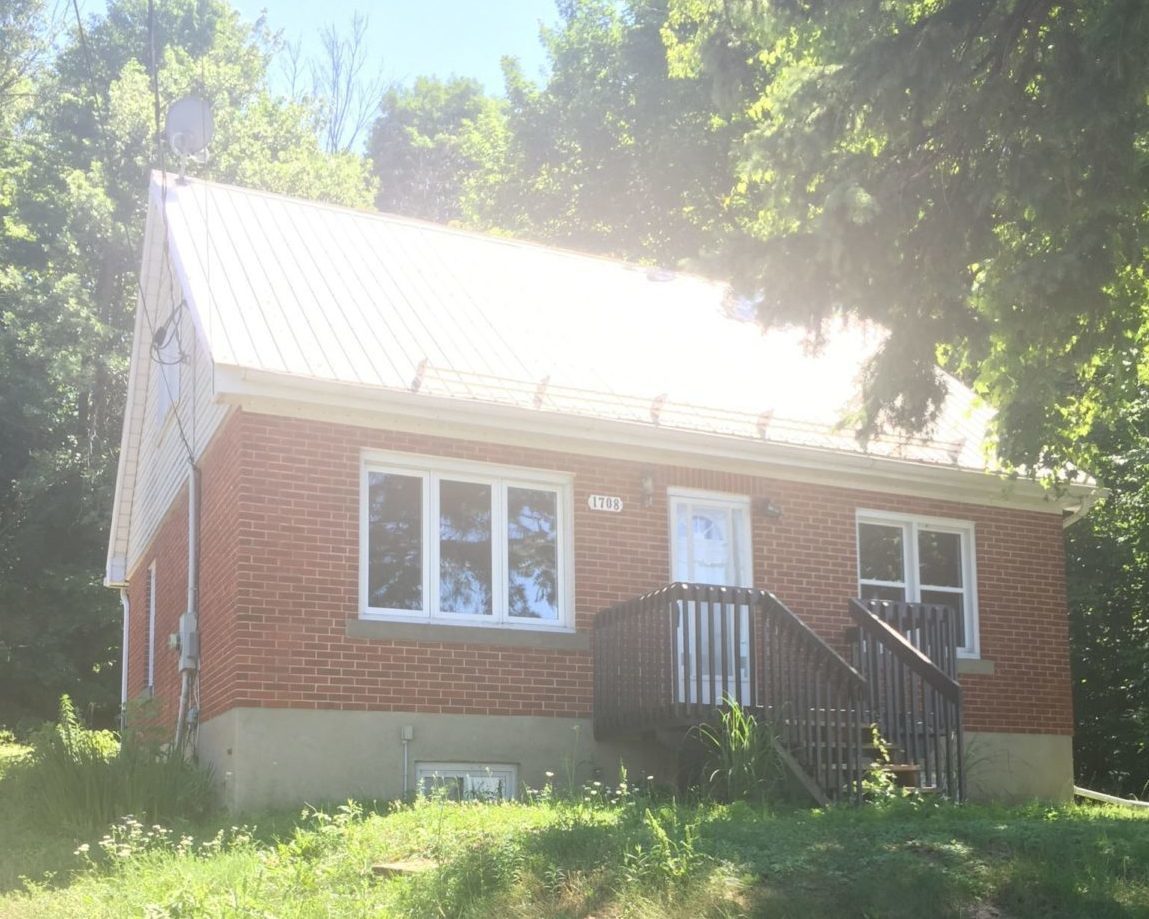 1708 St. Joseph Boulevard
Orléans ON K1C 7L1
Two-storey single house, with three+one bedrooms, one full bathroom and hardwood throughout. Has gorgeous view and a large secluded lot with lots of parking space.
Available Jan 1, 2022.
$1,800 plus utilities, appliances not included
Total square footage: 1,360 square feet
Outbuildings: N/A
Utilities: Tenant is responsible for hydro, heat (oil furnace and baseboard heating), TV, Internet, telephone, grass cutting, snow removal.
---
If you are interested in purchasing or leasing one of our residential properties, please contact:

NCC Real Estate Management Operations Officer
202-40 Elgin Street
Ottawa ON K1P 1C7
Tel.: 613-239-5678, ext.:
Fax: 613-239-5361
Email: propertyadmin@ncc-ccn.ca
Frequently asked questions
The NCC conducts market research before putting a property up for rent. The market rate is established, and we competitively list the property. In general, the tenant is also responsible for all utilities and for supplying appliances. However, please inquire, as certain exceptions apply for specific properties.

Any member of the public can rent from the NCC. Employees of the NCC and employees' relatives cannot rent a residential home.

The tenant is expected to comply with all statutes, by-laws, rules and regulations and other requirements of any federal, provincial, municipal or other competent authority having jurisdiction over the leased premises. In addition, tenants are expected to abide by the National Capital Commission Traffic and Property Regulations, the National Capital Commission Animal Regulations, and City of Ottawa by-laws. Finally, The NCC follows the recommendations set out by the Ontario Landlord and Tenant Board, and we expect our tenants to do the same.

---
Looking for the perfect property ? Let us know your needs, and we'll let you know when the right one becomes available.