From the forests of Gatineau Park to the heart of the city, these unique properties are located in areas of importance to Canada's Capital. Each one offers a different living experience to enjoy.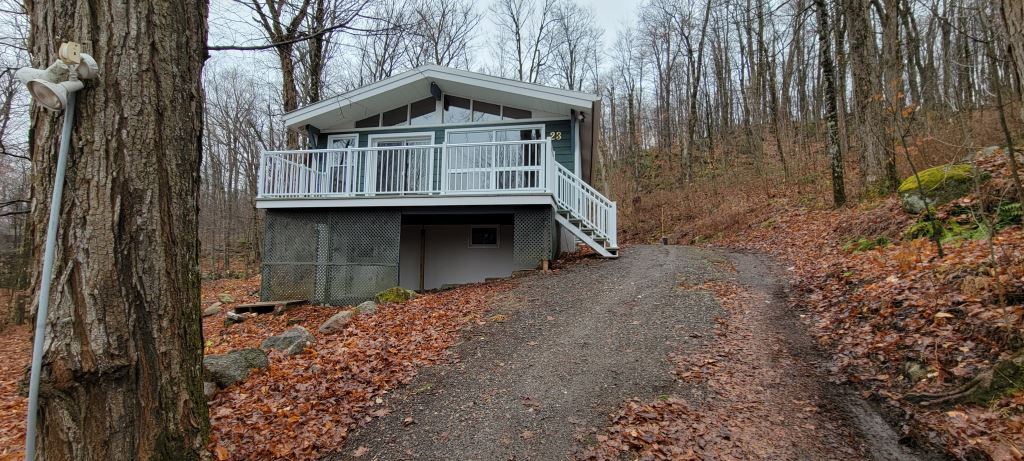 23 chemin Lacharité, Chelsea, QC J9B1J1
This charming and private 3-season cottage in Chelsea, Quebec, is the perfect seasonal getaway for families or couples seeking a peaceful retreat. Conveniently located close to Gatineau Park trails and O'Brien Beach, this 3-bedroom, 1 bathroom property also boasts a large front deck where you can enjoy the fresh air and beautiful scenery. There is plenty of space for everyone to relax and unwind, with ample parking and storage available on site for your convenience. The wood-burning fireplace adds a cozy touch to the cottage, making it the perfect place to snuggle up with a good book, or unwind after a day at the beach.
$1,800/month, plus utilities.

Total square footage: 800 square feet
Outbuildings: A shed
Utilities: Tenant is responsible for hydro, Cable TV/Satellite, Internet, telephone and yard maintenance.
Available: September 15, 2023
*NOTE: No municipal services; cottage is on septic system and water is sourced from dug well. The cottage is accessible in spring, summer and fall only.
If you are interested in purchasing or leasing one of our residential properties, please contact:

NCC Real Estate - Property Management
202-40 Elgin Street
Ottawa ON K1P 1C7
Tel.: 613-239-5678
Email: propadmin@ncc-ccn.ca
Frequently asked questions
The NCC conducts market research before putting a property up for rent. The market rate is established, and we competitively list the property. In general, the tenant is also responsible for all utilities and for supplying appliances. However, please inquire, as certain exceptions apply for specific properties.

Any member of the public can rent from the NCC. Employees of the NCC and employees' relatives cannot rent a residential home.

The tenant is expected to comply with all statutes, by-laws, rules and regulations and other requirements of any federal, provincial, municipal or other competent authority having jurisdiction over the leased premises. In addition, tenants are expected to abide by the National Capital Commission Traffic and Property Regulations, the National Capital Commission Animal Regulations, and City of Ottawa by-laws. Finally, The NCC follows the recommendations set out by the Ontario Landlord and Tenant Board, and we expect our tenants to do the same.

Looking for the perfect property ?
Let us know your needs, and we'll let you know when the right one becomes available. We will only contact you for the listings that meet your criterias, as defined in the form below.