About the project
The Watts Creek Sewage Treatment Plant site needed to be decommissioned and fully restored.
About the site
1995
The site was stabilized with the following works: decontamination of the site; removal of hazardous substances; removal of water and electrical services, installation of security fencing; and installation of an emergency bypass piping system for the remaining sewer lines. The site was then inactive.
2006
Further modifications were made: proper locks were installed at the site, windows were boarded up, fences were constructed, and trees were pruned or removed.
October–November 2014
The raw sludge pumping station and blower building were removed. The remaining buildings were resecured.
Ten lagoons/tanks were drained, and filled with stone and fill material.
Manhole covers were welded shut.
The perimeter fence was resecured, and new "No Trespassing" signs were installed.
The risk to public safety had been significantly reduced at the site.
About the project
November 2018–July 2019 (Complete)
The buildings at the site, including the control buildings, administrative buildings and pumphouse, were demolished.
The area was renaturalized, with the addition of backfill and seeding of the site.
The chain-link fence was removed.
Future management of the site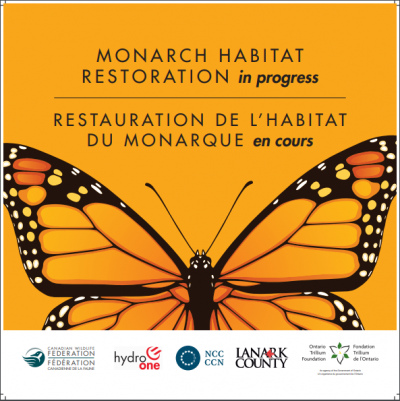 The site is now being managed as pollinator habitat. It is one of two pilot locations in the Greenbelt that form part of a larger monarch butterfly restoration initiative in Eastern Ontario. The other site is in the Greenbelt's Green's Creek sector. On July 2, 2019, 73 kg of pollinator mix and 66 kg of millet were spread at the site. Meadow restoration work will continue in the coming years.