Built in 1976, the Hog's Back Bridge is an unequal arm swing bridge spanning the Rideau Canal. The swing features operate from mid-May to mid-October, with the bridge opening up to 20 times per day during the peak of the navigation season. Hog's Back Road is an integral pedestrian, bicycle and vehicle linkage across the Rideau Canal (carrying 18,000 to 26,000 vehicles per day).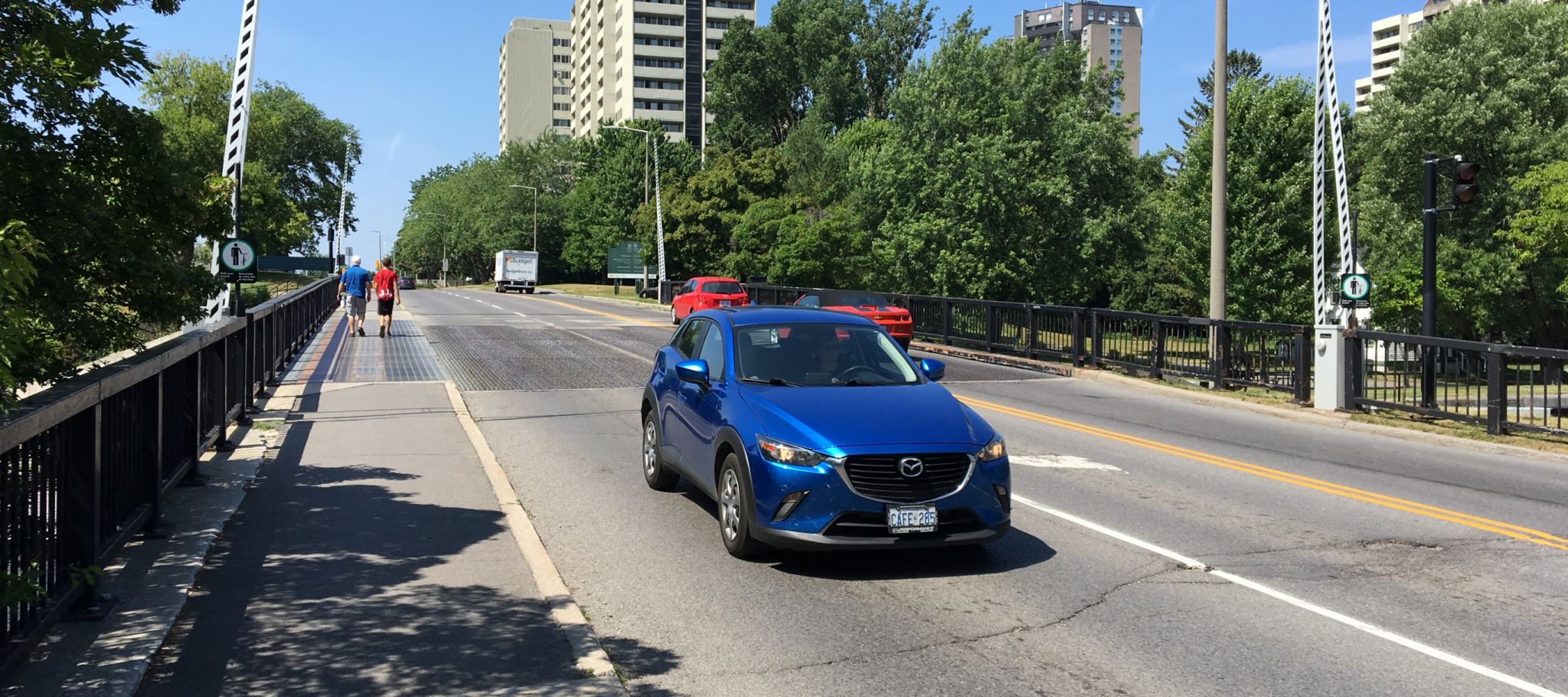 About the Project
Rehabilitation scope of work
Replacement of steel grating with a closed deck system
Replacement of railing system on the bridge and approaches
Complete structural steel re-coating
Replacement of all electrical/bridge control components
Replacement/refurbishment of mechanical components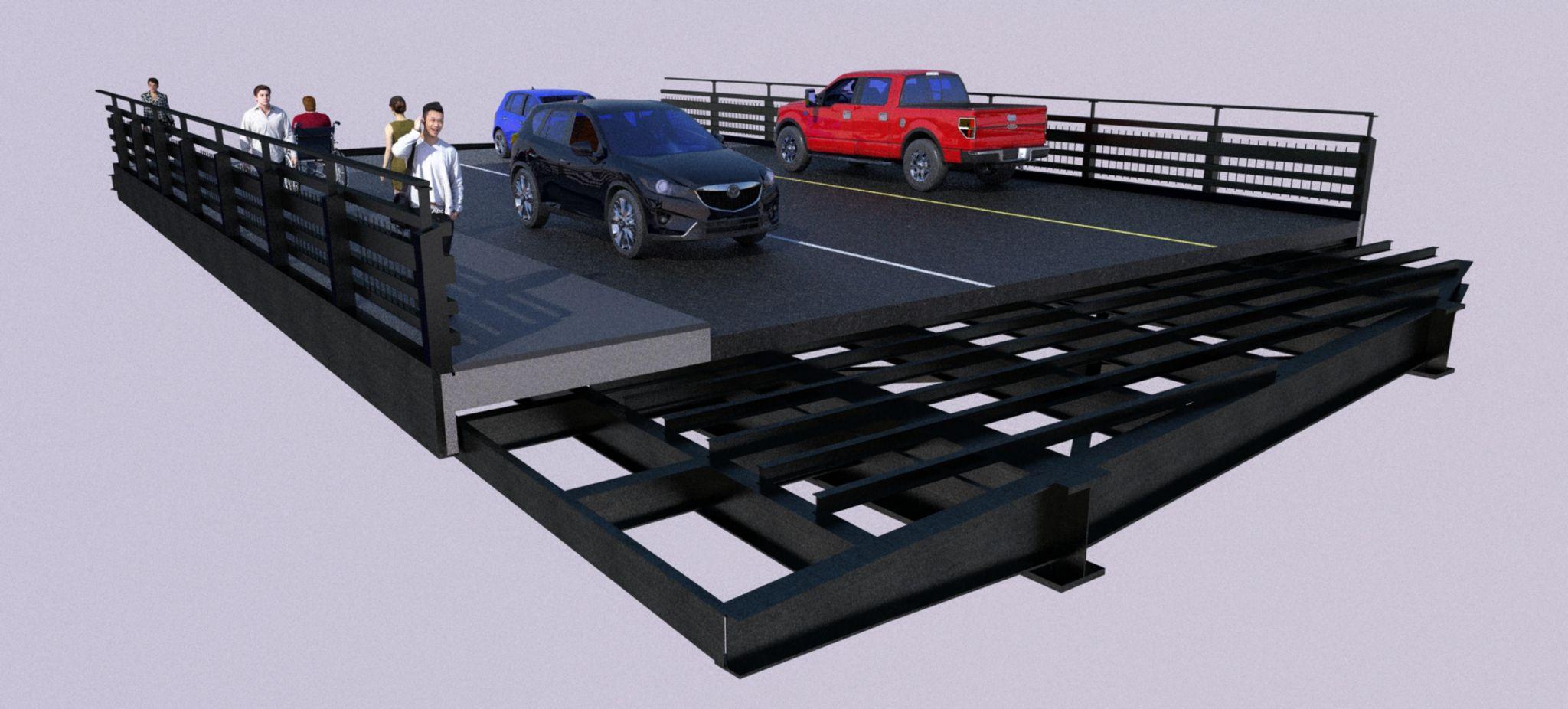 Site plan
A The middle lock gate will be modified to accommodate pedestrians. During the rehabilitation project, cyclists will have to dismount to cross the gate.
B The pedestrian tunnel to the west of the bridge will be closed during construction.
C The pedestrian tunnel to the east of the bridge will undergo minor repairs, which will involve temporarily reducing the accessible width of the tunnel.
D A floating dock will be installed to access the south-side wharf.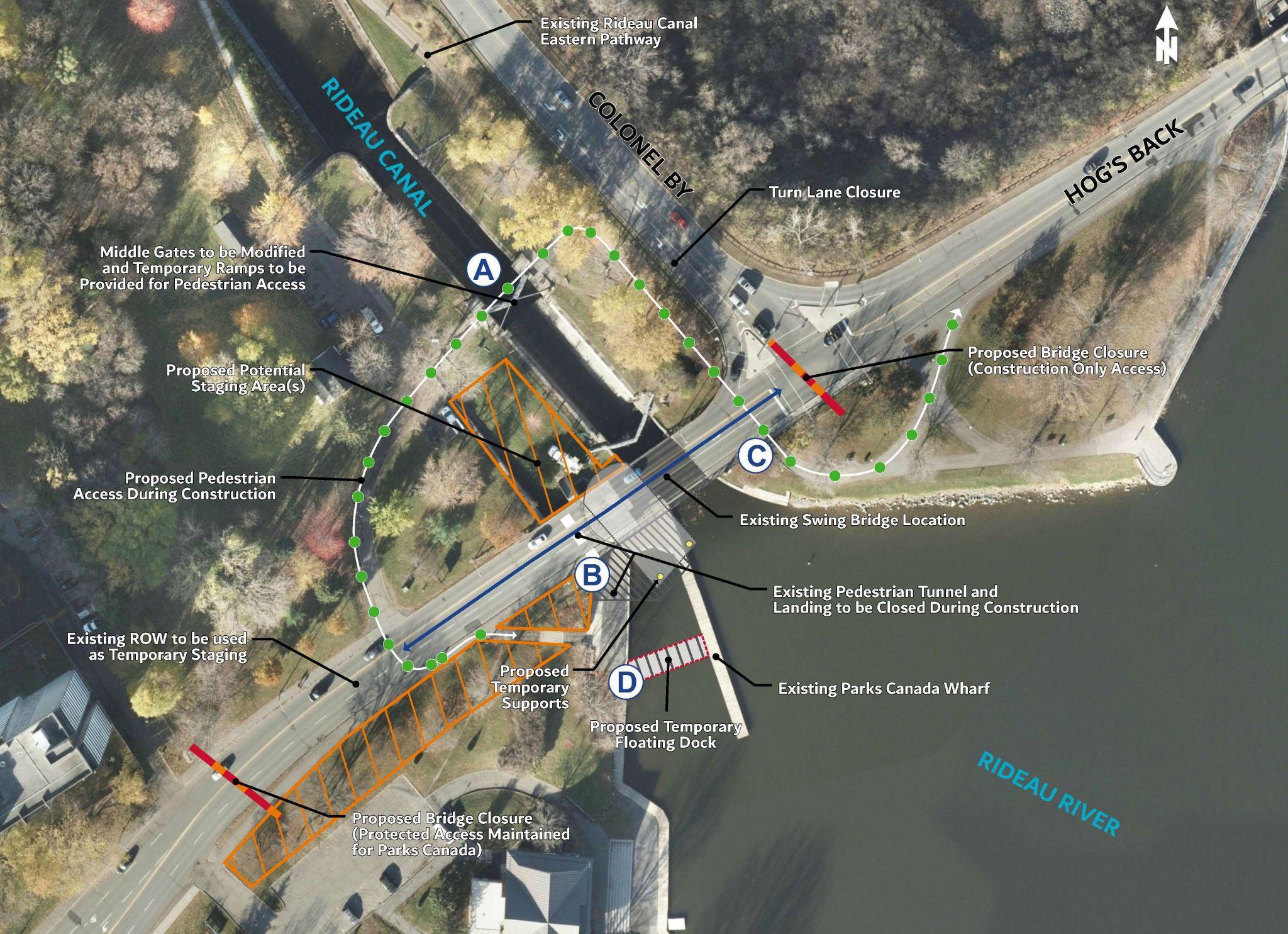 Traffic detour options
A Full road closure from August 2019 to October 1st, 2020.
B Detour along Riverside Drive, Heron Road bridge and Prince of Wales Drive.
C Modifications to Heron Road and Prince of Wales Drive intersection to accommodate additional traffic volume.
D Local access to the Rideau Canoe Club and Parks Canada lockmaster house will be maintained.
E Pedestrian and cyclist traffic will be maintained during construction.

F Colonel By Drive will remain open, and canal navigation will not be interrupted.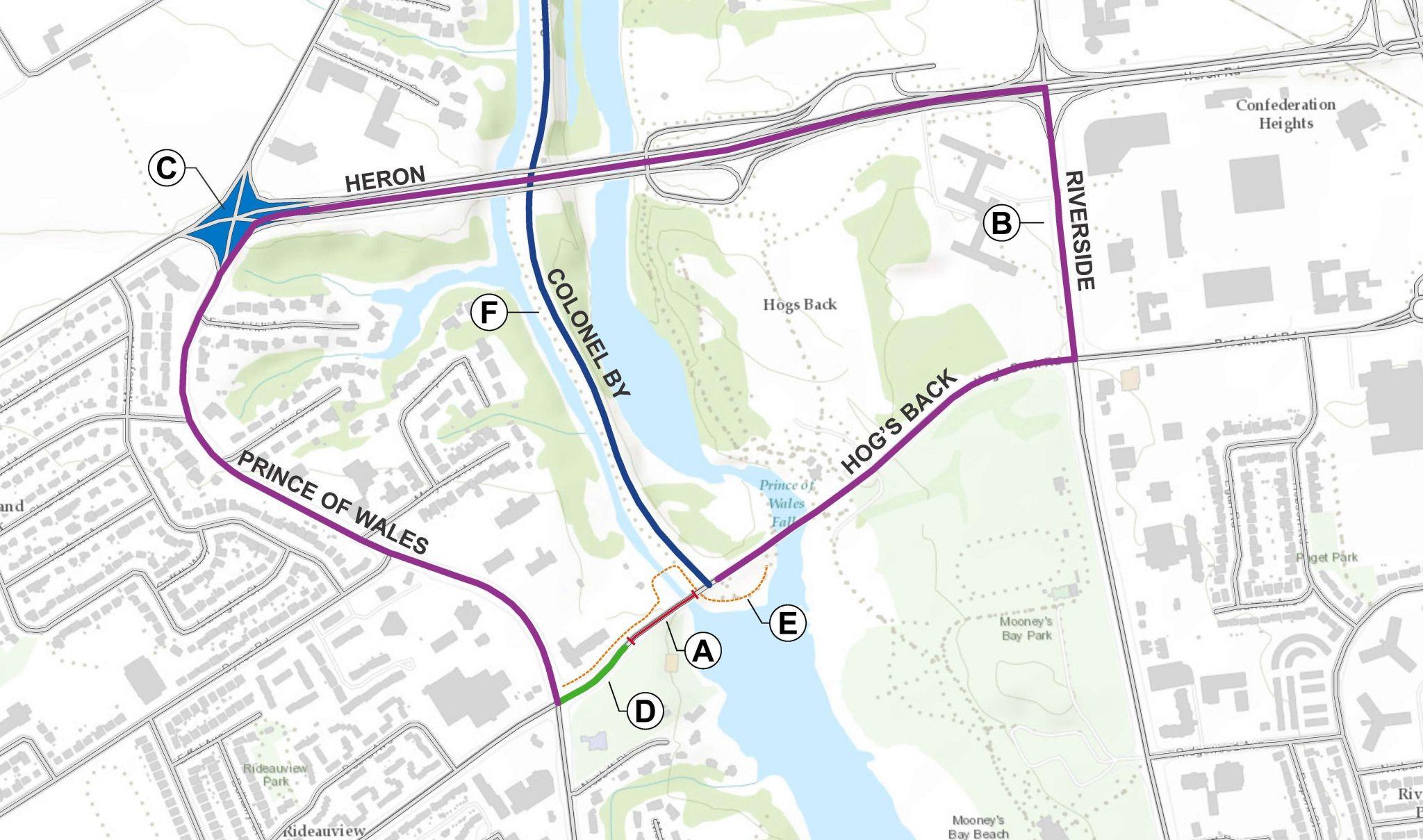 This project is part of the NCC's major infrastructure projects made possible with the Government of Canada's $55-million investment from the 2018 federal budget.