The NCC is in the process of designing a new pavilion and surrounding landscape at Westboro Beach, as part of its plan to revitalize the south shore of the Ottawa River. This project is an important part of the NCC's ongoing efforts to ensure that Canada's Capital is a dynamic and inspiring source of pride for all Canadians.
Engaging with members of the community and with Canadians at large to ensure that their views and experience are reflected in our work remains a priority for us. In keeping with this commitment, we would like to hear your thoughts and ideas about ways to improve Westboro Beach.
About the Project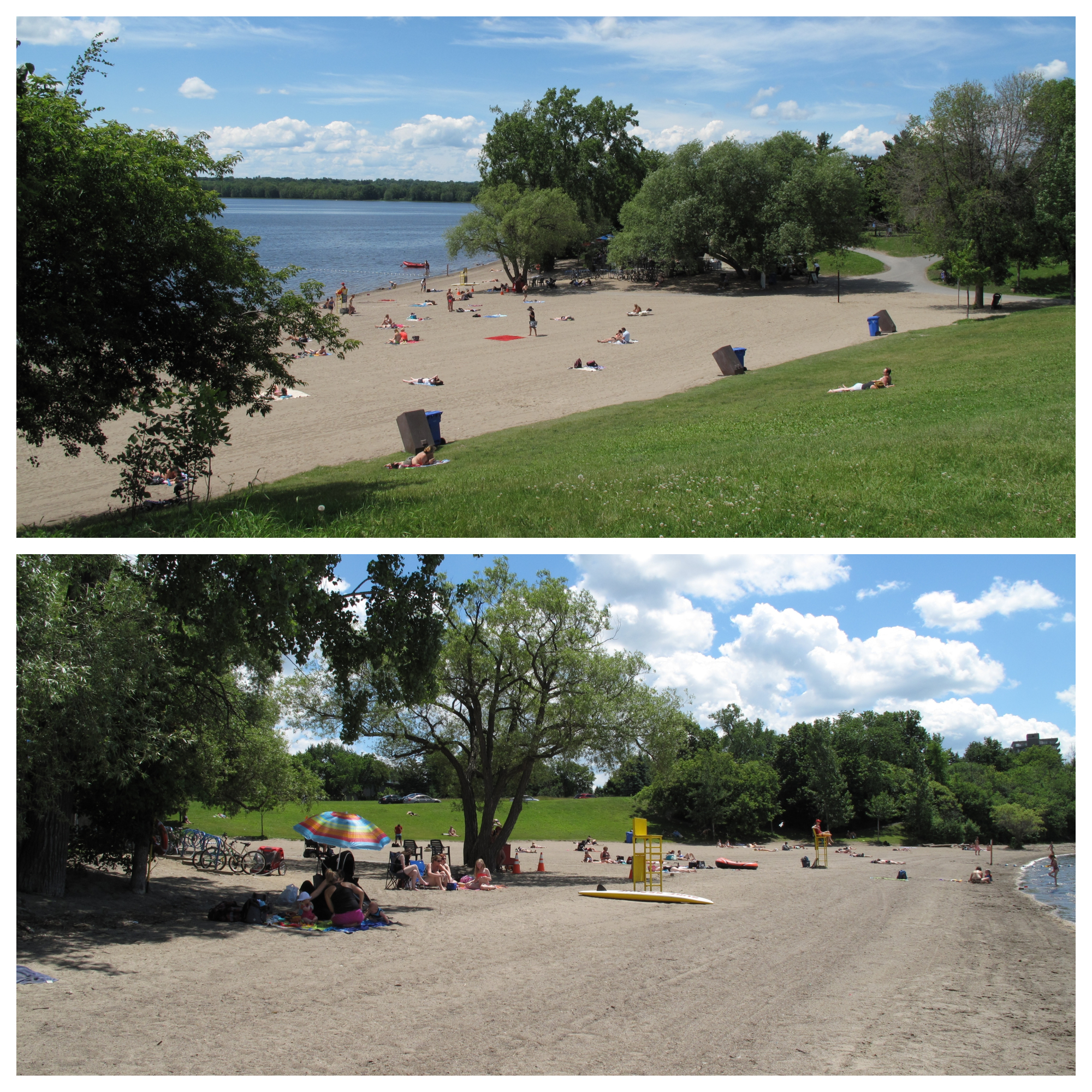 The Westboro Beach Area Redevelopment project will be one of the first steps in making the Ottawa River South Shore Riverfront Park Plan a reality.
The present stage of the project will focus on the following:
Building a new pavilion that will offer space for beach activities, community engagement and commercial operations in the form of office space, retail space and food services.
Providing enhanced, year-round experiences for beachgoers and site users.
Identifying opportunities to revitalize and celebrate the beach's built heritage and archaeological features, including the existing pavilions and former Skead Mill.
This project will ultimately create a more vibrant, active area that will improve the quality of life of residents, and enhance the experience of visitors to the nation's capital.
Public Consultation
A second round of both online and in-person public consultations will be held in winter–spring 2020 to solicit the public's feedback on the completed design proposals.

Background
This project fits within two of the NCC's broader planning initiatives: the Plan for Canada's Capital, 2017–2067, and the Ottawa River South Shore Riverfront Park (ORSSRP) Plan.
The ORSSRP Plan is the fruit of numerous consultations with the Algonquin Anishinabe community, members of the public and various community stakeholders. It aims to revitalize a nine-kilometre stretch of the city's shoreline between LeBreton Flats and Mud Lake, and to reconnect people and communities to the Ottawa River. In keeping with these objectives, it provides guidance with regard to the necessary facilities, amenities and design improvements at Westboro Beach.
As part of the light rail transit (LRT) project agreement between the City of Ottawa and the NCC, the City will finance the implementation of a 2.5-kilometre portion of the ORSSRP along the parkway. Westboro Beach is one of the areas included in this agreement.