About the project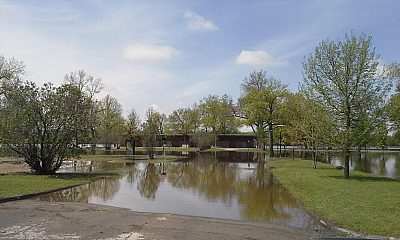 The Leamy Lake electrical distribution system serves the pavilion and parking lot lighting systems. The electrical distribution system and the parking lot lighting system were damaged during the spring 2017 flood. These systems require full rehabilitation to make them flood-proof and mitigate health and safety risks. The goal is to rehabilitate the electrical distribution system to higher standards and in a sustainable fashion, to ensure resiliency in the event of future flooding.
Phase 1: complete
Repair and replace the electrical distribution system to make it flood-proof.
Repair the electrical distribution hardware of the pavilion to make it flood-proof.
Phase 1 was completed in fall 2018, and the system proved resilient during the spring 2019 flood.
Phase 2: fall-winter 2019
Replace the lighting in the parking lots with efficient LED lighting to make it flood-proof.
This project is part of the NCC's major infrastructure projects made possible with the Government of Canada's $55-million investment from the 2018 federal budget.