Since the creation of a section of recreational pathway along Gamelin Street, the section of the Lac-des-Fées Pathway was ecologically restored.
The objectives of the work were as follows:
to modify the eastern section of the pathway near the soccer field to eliminate drainage problems
to restore the area around the old amphitheatre
to ensure that the ecological restoration of the pathway section is sustainable
to eliminate safety problems related to the use of these sections of the pathway.
Signage was on-site to inform users.
Project implementation (work completed)
Between 2014 and 2017, the NCC held consultations with Park users.
Phase 1: June to August 2019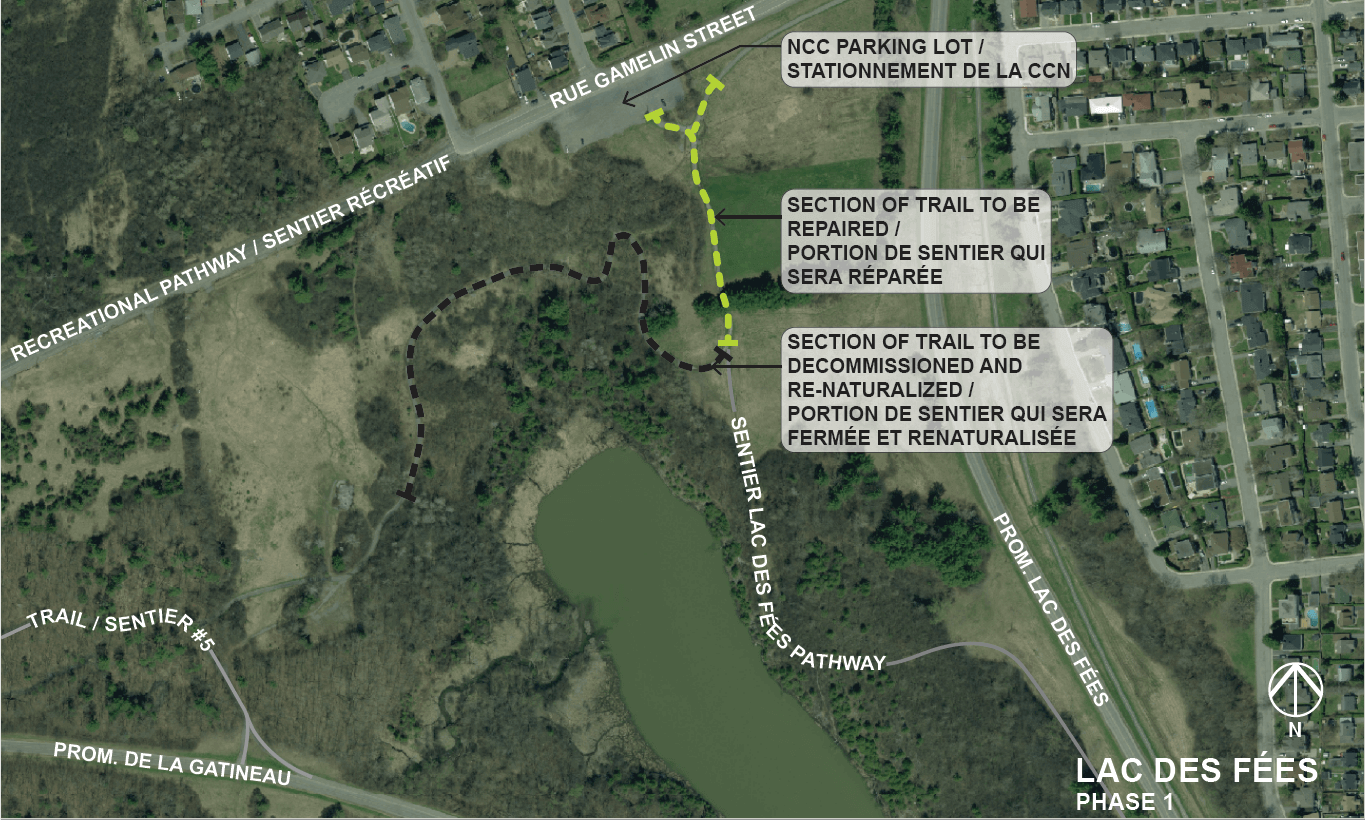 During the first phase of the work, drainage on the pathway near the soccer field was improved, and a stairway installed. The walking trail along Lac des Fées, starting at the Lac-des-Fées Parkway and Gamelin Street intersection, was retained and partly rebuilt.
The pathway was permanently closed in fall 2018.
Phase 2: July to October 2019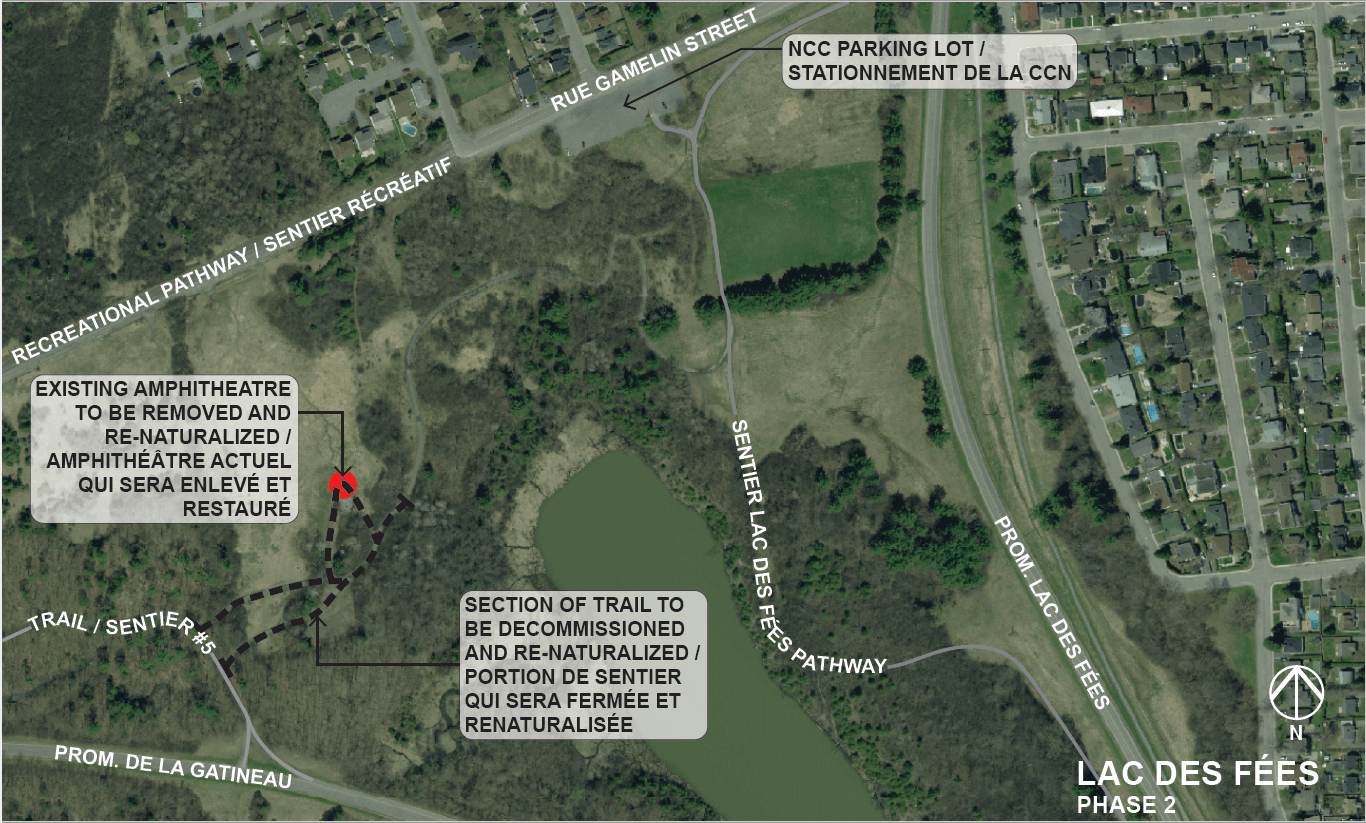 The second phase of the work focused on restoration of the old amphitheatre area. In addition, about 700 metres of the former pathway was removed, and the land restored.
This work improves the connectivity of Gatineau Park ecosystems in the area near the Park boundary, and eliminates safety problems posed by the former section of the Lac-des-Fées Pathway due to the topography of the area.
The pathway's new route, which links the Plateau area to the Lac-des-Fées Parkway, follows along Gamelin Street, and its flat, linear topography makes it safer.
This project is part of the NCC's major infrastructure projects made possible with the Government of Canada's $55-million investment from the 2018 federal budget.