The pathway rehabilitation represented a $1-million investment. Full foundation and asphalt repairs and replacement, improvements to intersections and pathway access, and landscaping will ensure the viability and usability of the pathway for years to come.

Project implementation
The work began in July 2019 and was completed in October 2019.
The work area was completely fenced.
Work was undertaken Monday to Friday, 7 am to 5 pm.
Full pedestrian and cycling detours were in place for the duration of the project, to ensure that users had reliable and safe options for travelling in and through the area. Signage was on-site to inform users about the work.



Saint Rédempteur Street to Isidore-Ostiguy Street



Isidore-Ostiguy Street to Laval Street


Laval Street to Maisonneuve Boulevard


Maisonneuve Boulevard to Laurier Street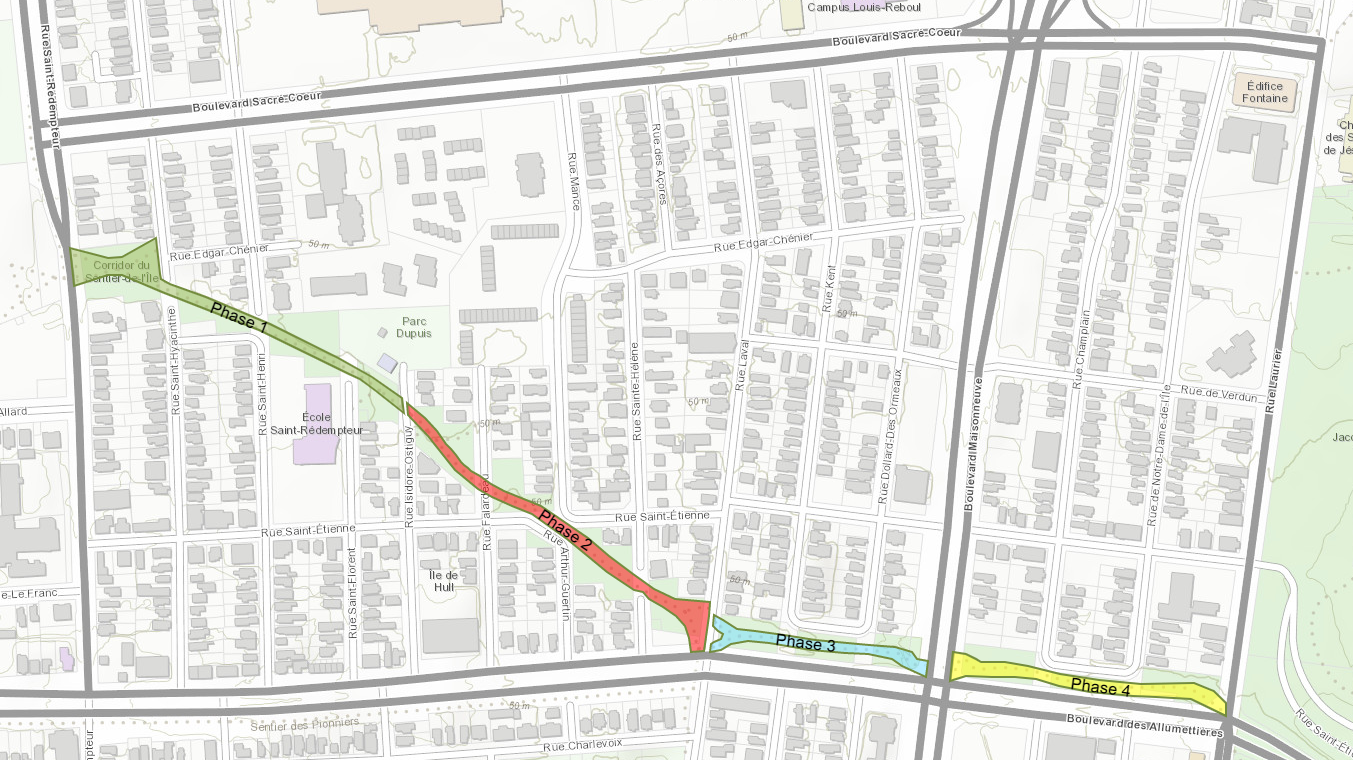 This project is part of the NCC's major infrastructure projects made possible with the Government of Canada's $55-million investment from the 2018 federal budget.