The Colonel By Drive retaining wall is vulnerable to impacts caused by nearby traffic, such as salt and water influx. The NCC is undertaking its rehabilitation.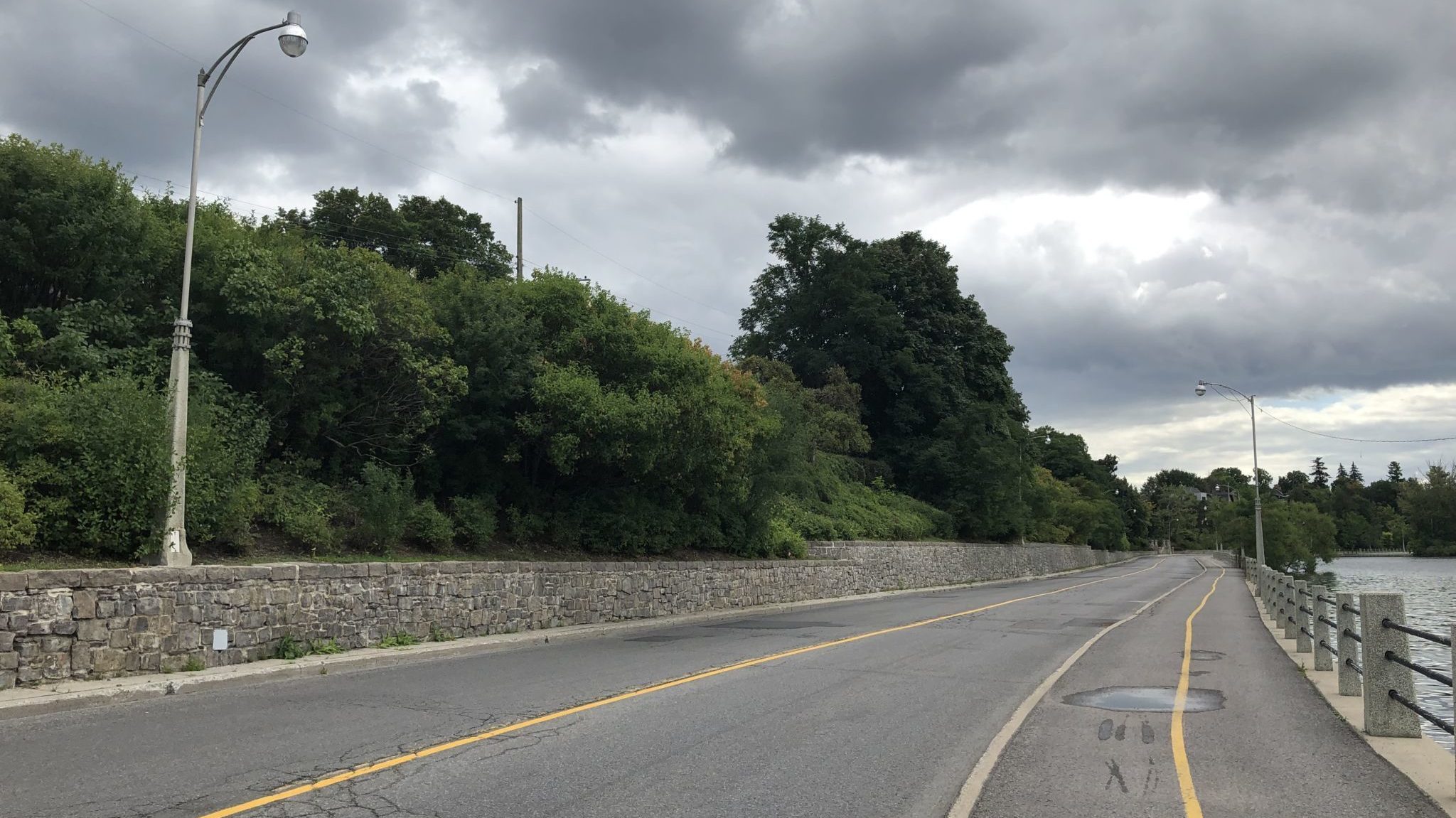 About the project
Portions of the wall need rehabilitation or replacement work. We will introduce new, and more sustainable wall material in this project.
The work will interfere as little as possible with parkway and pathway traffic.
Process and timeline
Spring to Fall 2021 (complete)
Rehabilitation of the highest-priority sections of the wall.

Spring 2022
Lighting and landscaping
About the wall
The Colonel By Drive retaining wall was built in the 1950s and '60s. It has gone through major repairs over the years, some in the past 10 years.
In 2018, the stones began crumbling in various sections onto the roadway. The NCC installed fencing to contain stone and debris from possibly falling onto the roadway.
---
This project is part of the NCC's major infrastructure projects made possible with the Government of Canada's $52.4-million investment from the 2020 federal budget.