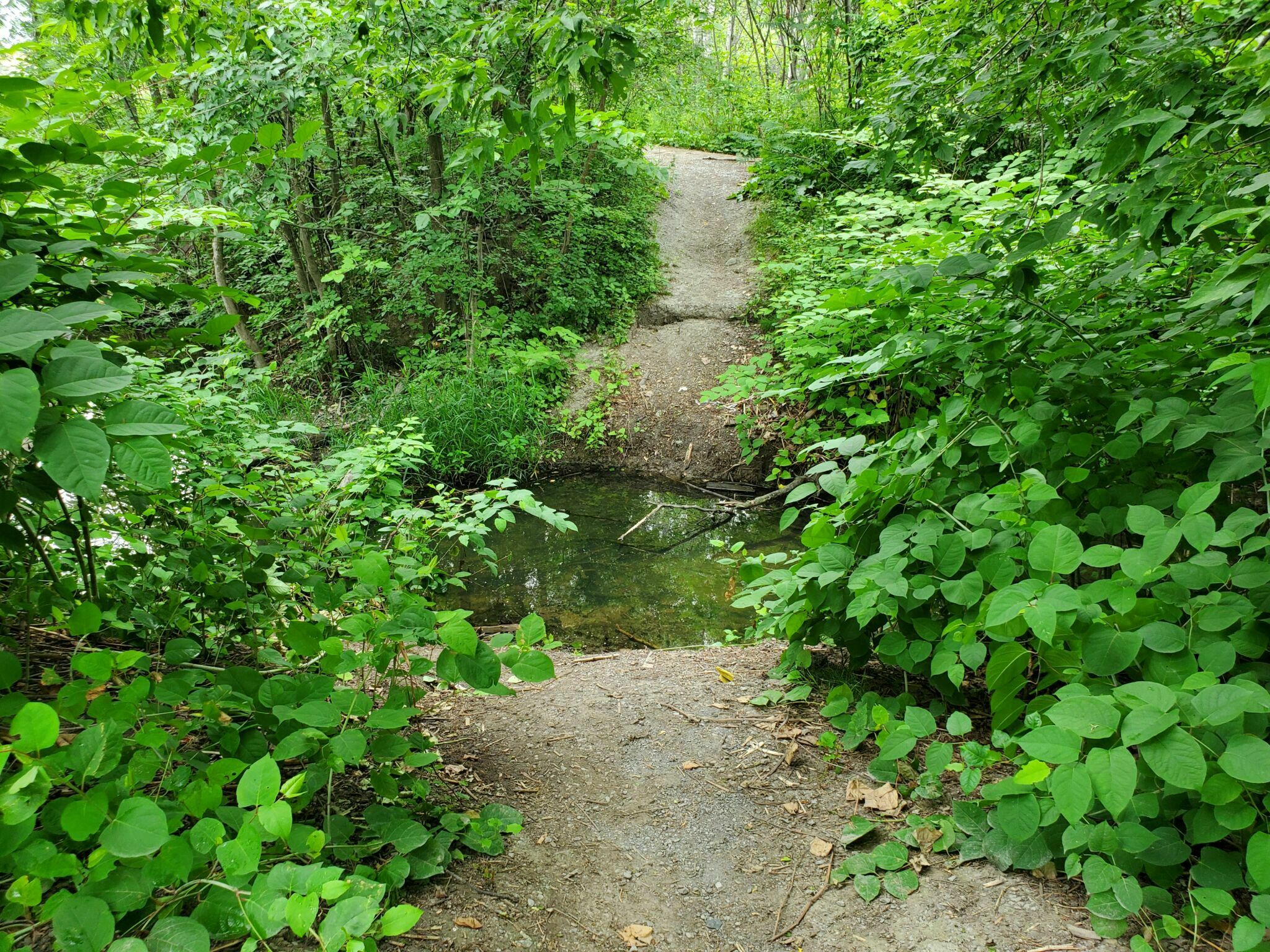 The NCC is installing a footbridge to safely connect the Manor Park residential area to the trails along the Aviation Parkway and the Ottawa River.
Background
The Blasdell Avenue trail is located at the end of this residential street, and crosses a small creek and ravine. It is the only local connection to the Aviation Parkway.
The community had built a structure to cross the creek and ravine. However, this structure was deteriorating and, for safety reasons, was removed by the NCC .
The installation of a new pedestrian bridge will offer the community a safe connection to the Aviation Parkway trail network. This is a key step toward the integration of the trail into the official network, as recommended in the Capital Pathway Strategic Plan.
The new pedestrian bridge will be a prefabricated weathering steel bridge, with a galvanized anti-slip steel decking. It will be 20 metres long, and 3 metres wide. Minor adjustments will also be made to tie in to the existing trail.
The pedestrian bridge will ensure a safe, convenient and accessible experience for all.

Process and timeline
Phase 1: Fall 2021 to winter 2022 (completed)
Phase 1: Winter 2022 (completed)
Design phase
Federal lands approval process
Tendering of construction
Fabrication of weathering steel bridge (off-site)
Phase 3: June to August 2022
June 2022: site mobilization, including construction fencing and site signage directing individuals to our website for more information.
End of June-July 2022: delivery and installation of the pedestrian bridge; pathway tie-ins and site restoration.
August 2022: work completed.