The work has been completed and the boat launch is now open.
About the project : Upgrade and Improvement
This project aimed to improve the experience for boat launch users, and enhance safety for pedestrians and pathway users at the Blair Road boat launch access road.
Work (completed)
Upgrade the boat launch with permanent concrete infrastructure.
Improve sightlines and visibility for vehicle and pedestrian traffic.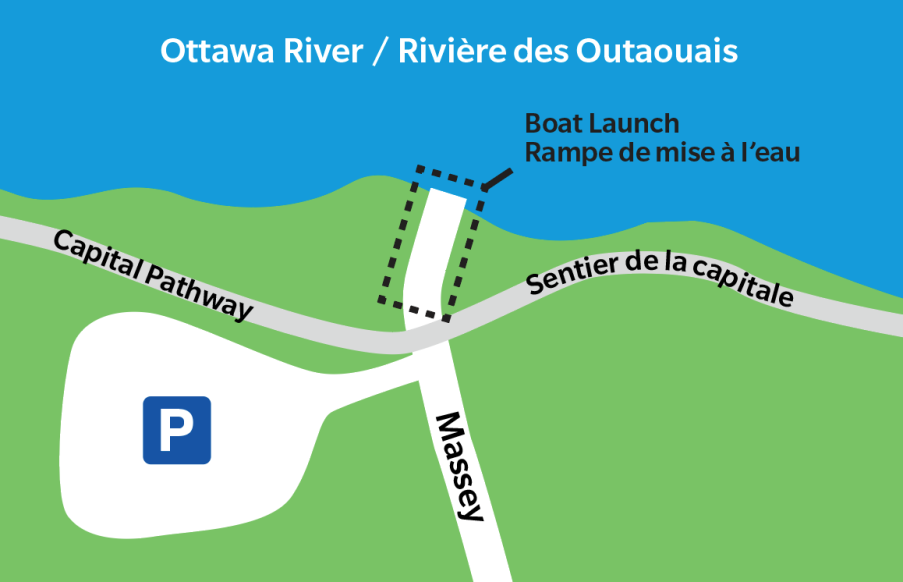 This project is part of the NCC's major infrastructure projects made possible with the Government of Canada's $55-million investment from the 2018 federal budget.