About 7 Clarence Street
The NCC has introduced this contemporary building as part of a much larger project to restore five heritage buildings in and around the Tin House Court. This restoration project includes universal accessibility upgrades to the Victorian structures. The new building at 7 Clarence, designed in close collaboration with the local community, also features universal accessibility, as well as sustainable design (in compliance with LEED® standards).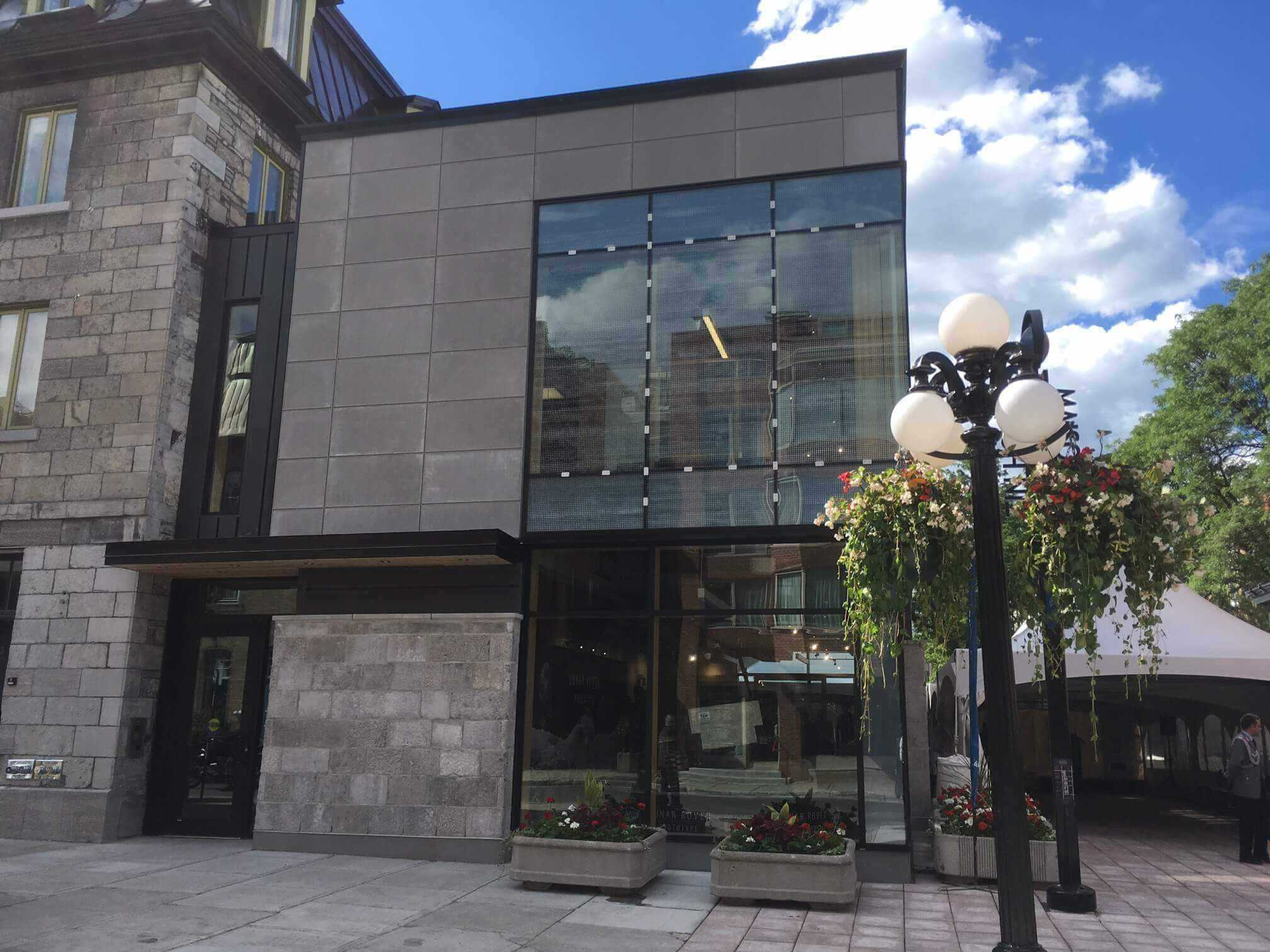 The building at 7 Clarence has been designed for flexibility of use—to house exhibits, offices or boutiques—but, even more importantly, to form a fitting gateway to the Tin House Court, a gateway that is in keeping with the historic character of the other buildings in this important heritage neighbourhood.
Features of the new two-storey building :
Similar footprint to the previous building
In keeping with the heritage character of the historic ByWard Market area
Aims to encourage vibrancy and activity in the Tin House Court area
Constructed using new materials, as well as materials salvaged from the previous building
Universally accessible
This site became the 2017 International Pavilion where each diplomatic mission exhibited and promoted its country's relationship with Canada.

This new addition to the Mile of History and the historic ByWard Market is another legacy of Canada's sesquicentennial that will endure for decades to come.