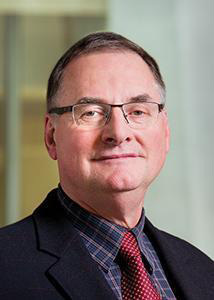 Victor Brunette is a professional forester with more than 40 years' experience in association management, program delivery, forest policy development, forest products marketing and education. He is currently director general (2006 to 2017) of the Agence des forêts privées de l'Outaouais, responsible for program delivery in western Quebec. He also managed a technology transfer program for the Alberta Ministry of Agriculture; and was forestry program manager for the New York City Watershed Agricultural Council, responsible for overseeing a forest outreach and education program, a model forest program, and a forest operations program. He has also provided consulting services on forestry and environmental issues, socio-economic studies and environmental certification.
As executive manager of the Quebec Federation of Wood Producers (1990 to 2002), he also participated in the development and implementation of what is now the most important cost-shared management incentive program for private forest land in Canada. He is a past member of the Quebec Forest Research Council and the National Advisory Board on Forest Research, as well as a technical committee member of the Sustainable Forest Management Initiative undertaken by the Canadian Standards Association. He is a member of the Ordre des ingénieurs forestiers du Québec and the Canadian Institute of Forestry.
He holds a Bachelor of Forestry Science from the University of Toronto (1975) and a diploma in Adult Education from the Université de Sherbrooke.